Collision at the Kochi coast kills 3 men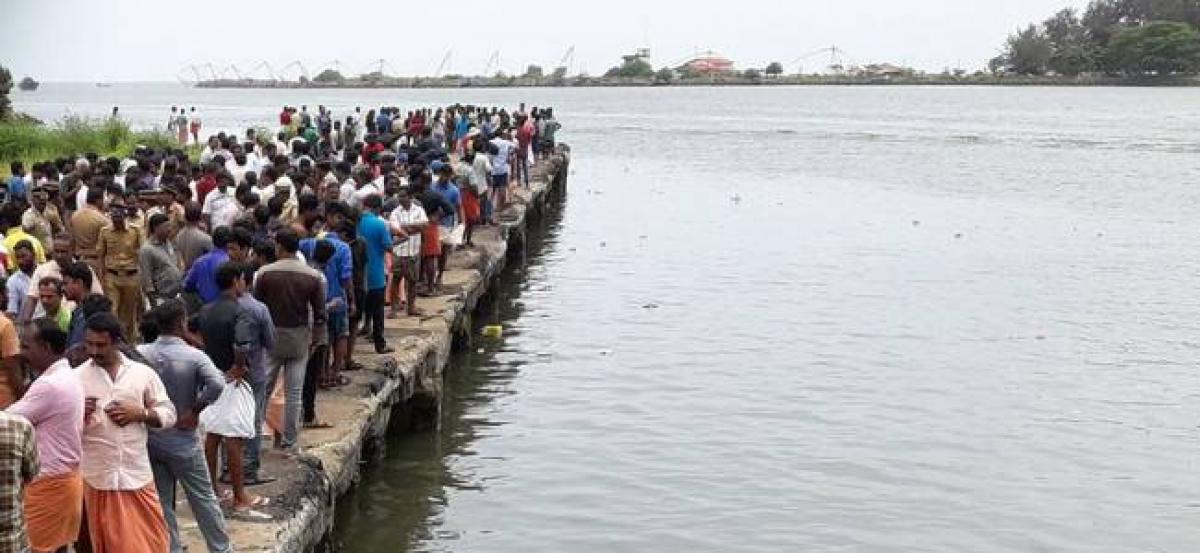 Highlights
Three others, Yoganathan, Manikodi and Yakoob from Colachel and Ramanthurai in Kanyakumari district of Tamil Nadu, died in the collision and their bodies have been recovered
On Tuesday a rescue operation was launched to trace nine fishermen who went missing after their fishing boat collided with a ship about 24 nautical miles off the coast of Munambam, near Kochi.
Two fishermen were saved after the accident and they have been admitted to the Government General Hospital in Ernakulam.
Three others, Yoganathan, Manikodi and Yakoob from Colachel and Ramanthurai in Kanyakumari district of Tamil Nadu, died in the collision and their bodies have been recovered.
The ship that was involved in the collision is under the process of being identified.
The Navy has diverted a Sea King helicopter, which was already in air to proceed to the area for search and rescue of survivors. One Dornier aircraft has also been launched for searching the entire area. Besides, another Dornier aircraft is being deployed to investigate the merchant ships that were in the area at the time of the collision and they have also diverted an interceptor boat and a ship to the area in addition to a helicopter. The DG shipping has also been informed as it would be the nodal agency to take action against the merchant vessel. Is is suspected that it is a vessel with an Indian registration, though further investigation would be required for a confirmation.