Defence Cooperation key pillar of India, Japan relationship: PM Modi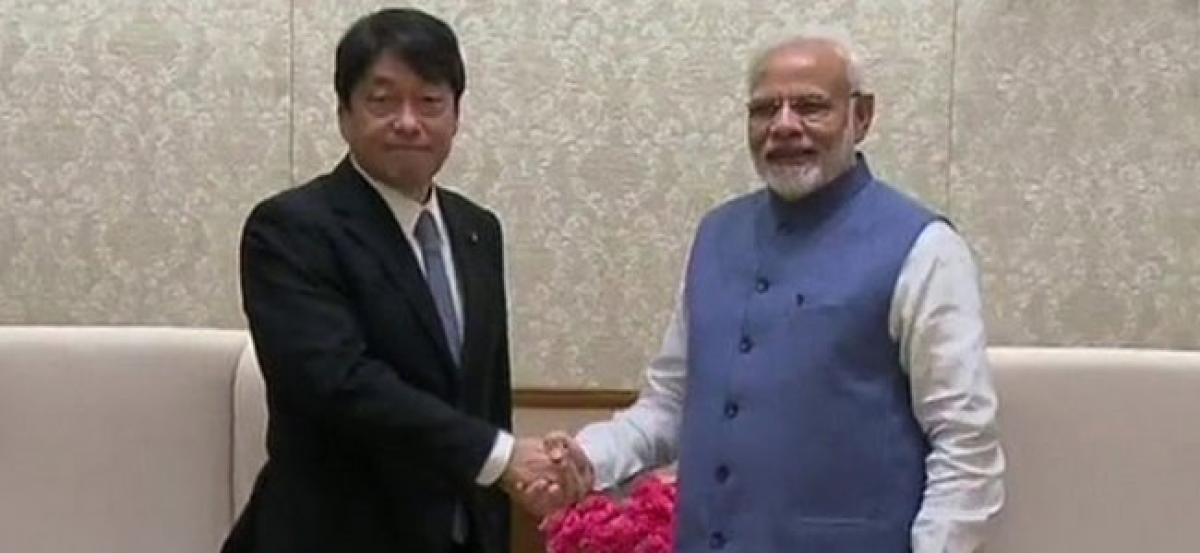 Highlights
Defence Cooperation is a key pillar of the relationship between India and Japan, said Prime Minister Narendra Modi after meeting Japanese Defence Minister Itsunori Onodera here on Monday
New Delhi: Defence Cooperation is a key pillar of the relationship between India and Japan, said Prime Minister Narendra Modi after meeting Japanese Defence Minister Itsunori Onodera here on Monday.
The Prime Minister also called for strengthening various defence dialogue mechanisms between India and Japan and enhancing linkages between the armed forces of the two countries.
Recalling his long association with Japan before assuming the office in 2014 , Prime Minister Modi welcomed the broadening and deepening of the Special strategic and global partnership between the two countries in recent years.
The Japanese Defence Minister, who is on a two-day visit to India will also hold discussions with Defence Minister Nirmala Sitharaman later in the day.