No Red Corner Notice required to extradite Mehul Choksi: CBI tells MEA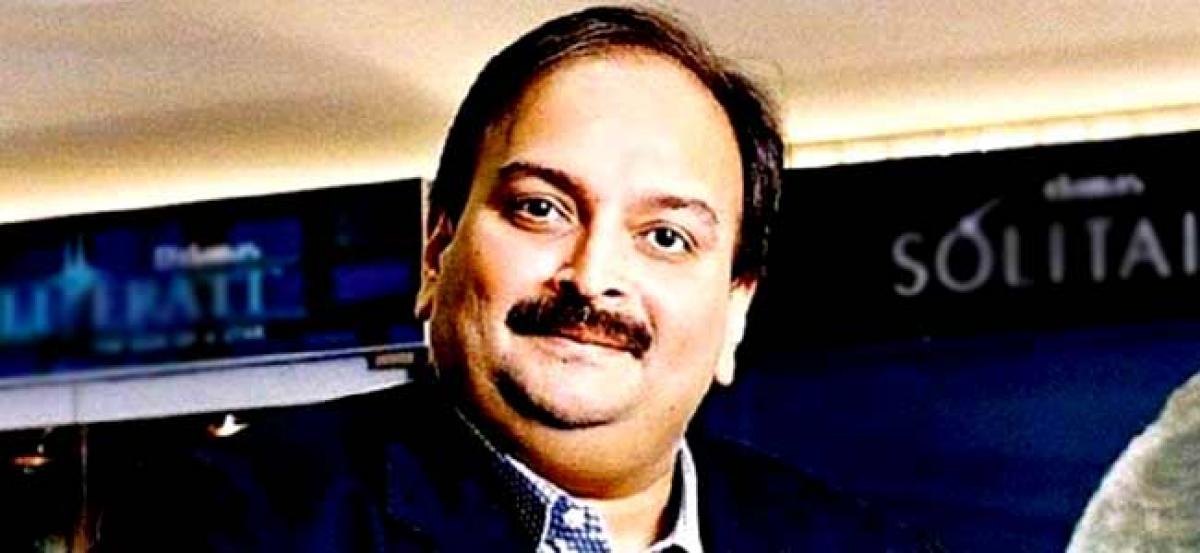 Highlights
India can seek extradition of fugitive billionaire Mehul Choksi without an Interpol Red Corner Notice as it is not a mandatory requirement for the process, the CBI has told the Ministry of External Affairs
New Delhi: India can seek extradition of fugitive billionaire Mehul Choksi without an Interpol Red Corner Notice as it is not a mandatory requirement for the process, the CBI has told the Ministry of External Affairs.
In a communication to the ministry earlier this month, the agency said the purpose of a Red Corner Notice (RCN) is to locate an absconding accused which has already been achieved in Choksi's case after confirmation from Antigua that he is their citizen, officials said.

They also said that having an RCN is of little value now as Antigua has granted him citizenship and Choksi is now an Antiguan passport holder.
The agency has communicated to the ministry that it has already written to its counterpart agency in Antigua for the provisional arrest of Choksi, who is the alleged mastermind of the over 2 billion USD bank fraud in the Punjab National Bank.
"The contention of Antiguan authorities that the only way the movement of Choksi could be restricted is through issue a Red Corner Notice is not legally sound as the primary objective of locating the subject has already been addressed," the letter said. T
he subsequent steps for a provisional arrest and an extradition will have to be taken by Antigua for which an RCN is not a "prerequisite", the officials said.
Choksi has appealed to the Interpol to not issue an RCN against him as the charges are politically motivated, they said. He also said the conditions of jails in India are not good and staying there would violate his human rights, the officials said.
Choksi, the uncle of his alleged partner in crime Nirav Modi, also said the charges against him have been hyped by the media and he might not get a fair trial in India as courts may be influenced by news reports, they said.
The Interpol, after receiving Choksi's plea, sought the CBI's reply which the Indian agency has sent denying all allegations levelled by him.
The promoter of the Gitanjali group, Choksi, had left India in the first week of January, nearly a fortnight before the biggest banking scam was detected in the Punjab National Bank's Brady House branch.
He had taken an oath of allegiance in Antigua on January 15, 2018, thus completing his citizenship, which was granted to him in November 2017.