Reaching For Help: PM promises additional fund to the governor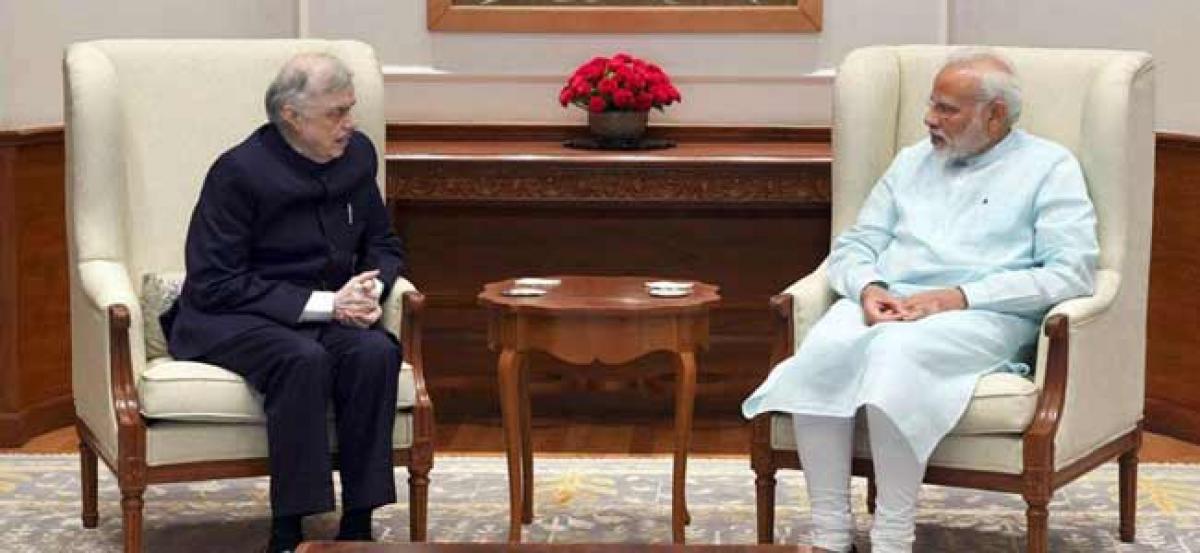 Highlights
On Saturday the governor met PM Modi seeking more support from the Centre in New Delhi Prime Minister Narendra Modi assured governor P Sathasivam that additional funds would be released from the National Disaster Response Fund to rebuild the floodravaged Kerala
THIRUVANANTHAPURAM: On Saturday the governor met PM Modi seeking more support from the Centre in New Delhi. Prime Minister Narendra Modi assured governor P Sathasivam that additional funds would be released from the National Disaster Response Fund to rebuild the flood-ravaged Kerala. "The aid of Rs 600 crore released by the Centre is only an advance and the Prime Minister assured that additional funds will be released as per procedure," said the governor.
This (released aid) was in addition to Rs 562.45 crore already made available to the state under State Disaster Response Fund. Besides, the Centre has already provided large quantities of emergency food, water, medicines and other essential supplies. Rules and procedure have been set aside due to the emergency situation in Kerala, the PM told the governor.
The Prime Minister also brought to the governor's notice that after his visit to the state to review the flood situation, many measures, including ex-gratia payment from Prime Minister's Relief Fund, construction of damaged houses through PMAY, additional 5.5 crore person days under MNREGA to aid highway repair and power restoration were announced.
Reminding that the financial mechanism to meet rescue and relief operations during disasters was governed by guidelines of State Disaster Response Fund and National Disaster Response Fund, the PM said state fund has been constituted in each state with the Centre contributing 75% for general category states and 90% for the special category states every year as per the award of the Finance Commission.