Demonetisation 'biggest scam' of Modi govt, says Rahul in poll-bound MP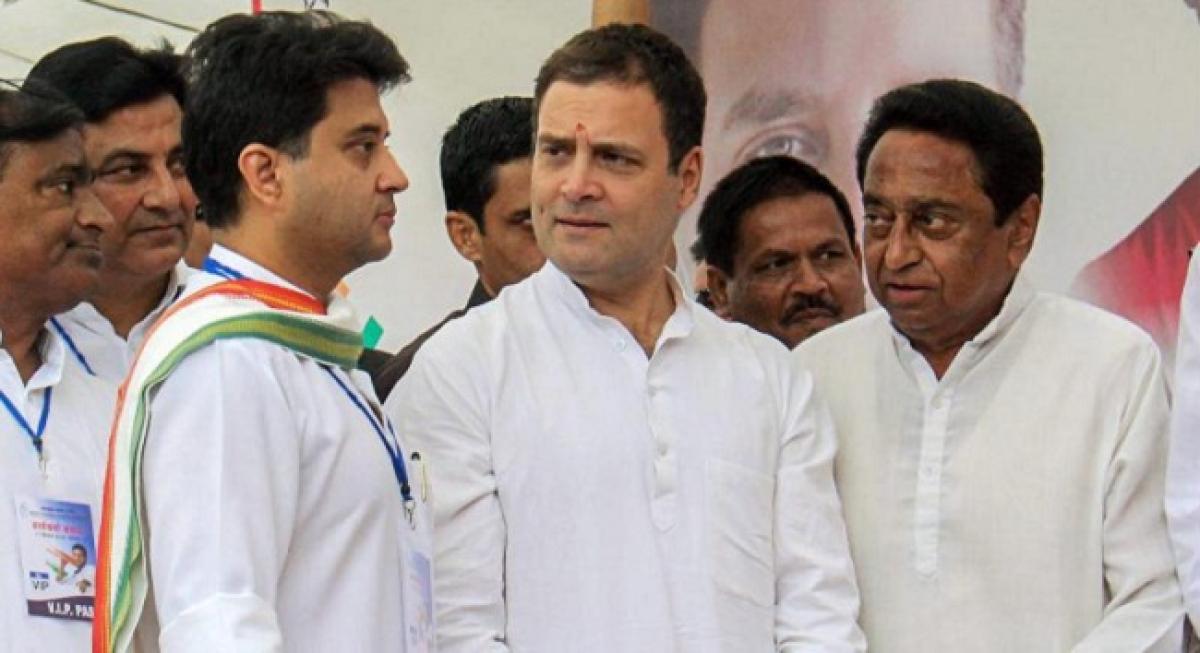 Highlights
Congress President Rahul Gandhi on Monday termed the demonetisation as the biggest scam of the Modi government to convert black money into white
Bhopal: Congress President Rahul Gandhi on Monday termed the demonetisation as the "biggest scam" of the Modi government to convert black money into white.
Prime Minister Narendra Modi had on November 8, 2016 announced demonetisation, under which the Rs 500 and Rs 1000 currency notes existing then were scrapped with immediate effect.
Gandhi attacked the government while addressing a public meeting here after carrying out a 15-km roadshow, virtually kicking the party's campaign for the upcoming Assembly polls in Madhya Pradesh.
"Demonetisation was the biggest scam that the government of Prime Minister Narendra Modi has undertaken in four years which the Congress had not done in the last 70 years," Gandhi said at the BHEL Dusshera Maidan.
"The scam was aimed at taking out money from the small traders to put into the pockets of 15 richest persons of the country," the Congress leader alleged.
He claimed that the BJP-led government has waived loans worth Rs 1.5 lakh crore which was the NPA of 15 big industries. He questioned why the loans of farmers, who "have borrowed just Rs 5000", could not be waived.
"Those who took loans in lakhs and crores were called as 'Non-Performing Assets (NPA)', but when a farmer fails to pay Rs 5000 loan, you term him as 'defaulter'," Gandhi said.
"When Congress comes to power in the country, it will waive the entire loan of farmers. The Congress had already done so by waiving Rs 70,000 crore loan earlier of the peasants," he said.
For generating jobs for the youth, the Congress government will ensure that mobile phones and other items will be manufactured here under 'Made-in-Madhya Pradesh' and 'Made-in-Bhopal, he added.