20 year old dream realized: Polio victim to go on awareness drive of 3000 KM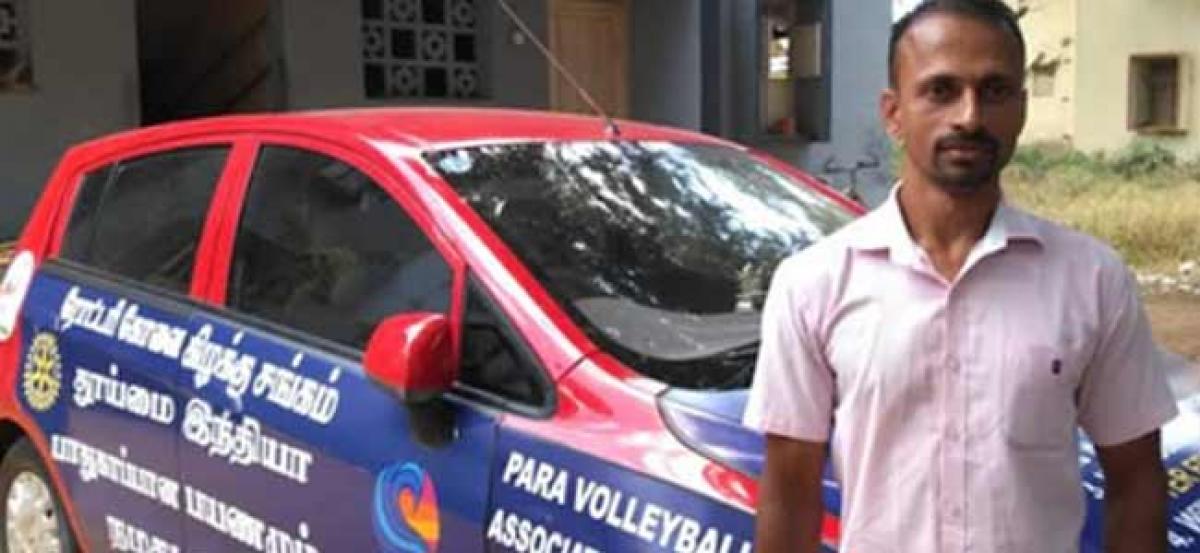 Highlights
For 41 year old Prince, life has not been easy after having been detected with Polio at a young age He didnt let his physical ailment get to his mind, and has been wanting to spread awareness in talk shows and programs since twenty years
Coimbatore: For 41 year old Prince, life has not been easy after having been detected with Polio at a young age. He didn't let his physical ailment get to his mind, and has been wanting to spread awareness in talk shows and programs since twenty years.
With the help and funding from Rotary Club East Zone and Aalayam Welfare Trust, his 20 year old dream is now realised. The solo trip he plans to embark on within Tamil Nadu was flagged off by collector TN Hariharan. The spirited activist who is also a player in the district's para volleyball team emphasises on the importance of traffic awareness and safety.
He has planned to travel from through Tirupur, Erode and Salem to other districts and participate in TV Programs and radio shows to spread awareness about clean, safe roads and pavements.