Jammu and Kashmir's first civic polls underway amid tight security, mobile internet services suspended in some areas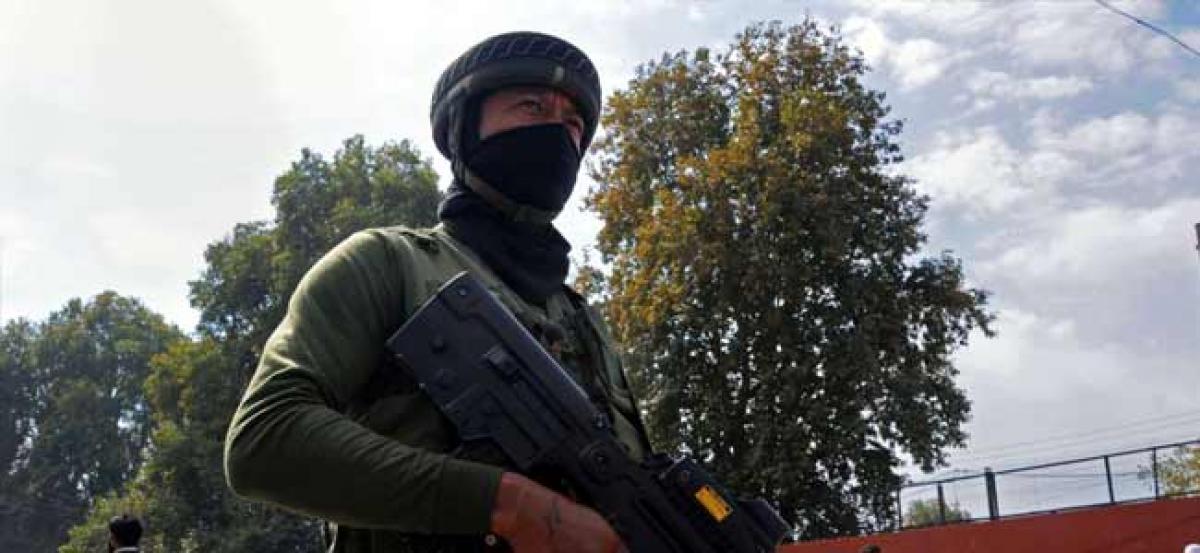 Highlights
Polling was underway Monday for the first phase of fourphased municipal elections in Jammu and Kashmir amidst stringent security arrangements put in place for smooth conduct of the elections
Polling was underway Monday for the first phase of four-phased municipal elections in Jammu and Kashmir amidst stringent security arrangements put in place for smooth conduct of the elections.
For the first phase, 78 candidates have already been elected unopposed out of which 69 are from the Valley.
Polling began at 7 am this morning and would end at 4 pm, officials said. Mobile Internet services have been suspended in South Kashmir in the view of the first phase of urban local bodies elections. Mobile Internet speed has been reduced to 2G in other parts of the Kashmir valley.
They said voting will take place at 820 polling stations across the state.
150 polling stations have been designated for voting in Kashmir Division and 670 in Jammu Division. In Kashmir Division, 138 polling stations have been categorized as hypersensitive while in Jammu Division, 52 polling stations have been categorised hypersensitive, the officials said.
They said 1,204 candidates are in the fray for 321 municipal wards, including 83 in Kashmir division and 238 in Jammu division.
The total electorate for the first phase is 586064, the official said.
They said massive security arrangements have been put in place for the smooth conduct of the polls.
Municipal elections, covering 79 municipal bodies with an electorate of about 17 lakh, are being held in four phases.
A total of 3,372 nominations have been filed for 1,145 wards. The next phases take place on 10th, 13th and 16th October.
National Conference (NC), Peoples Democratic Party (PDP) and CPI(M) have boycotted the polls due to the legal challenge to Article 35A of the Constitution in the Supreme Court.
The government has declared holiday on the day of poll in municipal areas going to polls so as to enable voters to cast their vote.