Kejriwal reposts Modi's old tweet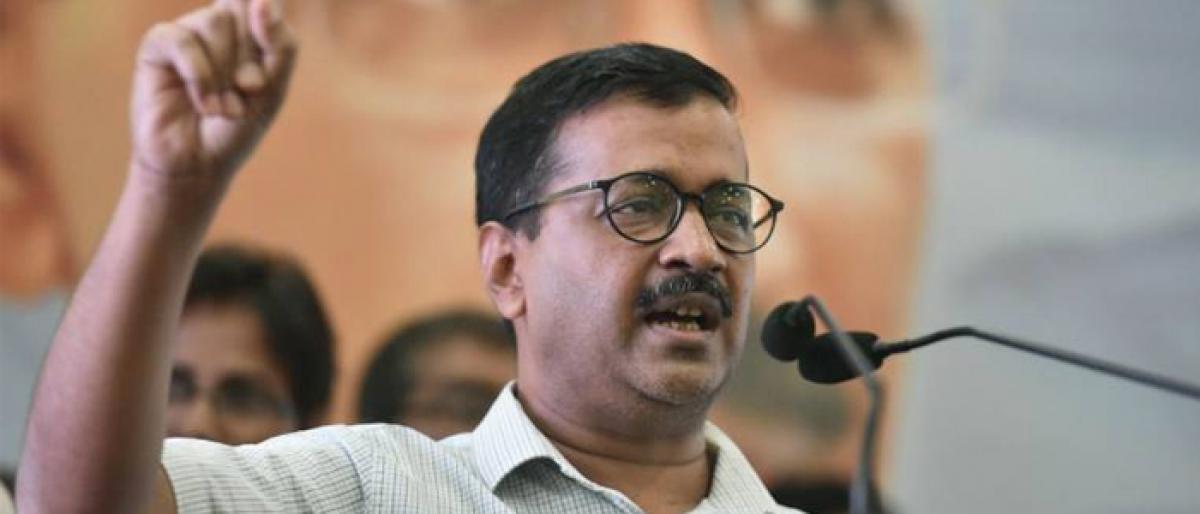 Highlights
Delhi Chief Minister Arvind Kejriwal on Wednesday sought to corner the prime minister over CBIs internal feud, retweeting Narendra Modis 2013 tweet in which he had slammed the then UPA government for allegedly undermining the intelligence system of the country
Targets him over internal feud in CBI
New Delhi: Delhi Chief Minister Arvind Kejriwal on Wednesday sought to corner the prime minister over CBI's internal feud, retweeting Narendra Modi's 2013 tweet in which he had slammed the then UPA government for allegedly undermining the intelligence system of the country.
The government Wednesday sent CBI Director Alok Verma and Special Director Rakesh Asthana on leave as the two officers were involved in a spat between them.
In a series of tweets, Kejriwal questioned the Modi government's authority to send the CBI director on leave and wondered if the move was related with the Rafale deal.
Kejriwal retweeted Modi's June 5, 2013 tweet in which he had said it was "Unfortunate that in its quest to target political opponents, Centre is undermining intelligence systems with CBI questioning IB officials."
The Congress-led UPA was in power in 2013. The prime minister-led Appointments Committee on Tuesday night gave charge of the director to Joint Director M Nageshwara Rao with immediate effect, a government order said.
Kejriwal sought to know from the government reasons behind Verma's removal and questioned if it was trying to "hide" anything.
"What are the reasons for sending CBI director on leave? Under which law did the Modi govt get the authority to initiate action against the chief of an investigating agency appointed as per the Lokpal Act?
What is Modi govt trying to hide?" he said in one of his tweets. In another tweet, he insinuated that the move may be "co-related" to the Rafale deal that has been questioned by the Opposition parties as a "scam".
"Is there a co-relation betn (sic) Rafale deal and removal of Alok Verma? Was Alok Verma about to start investigations into Rafale, which cud become problem for Modi ji? (sic)" he tweeted.