Arvind Kejriwal attack: Delhi government accuses police of 'lying on record'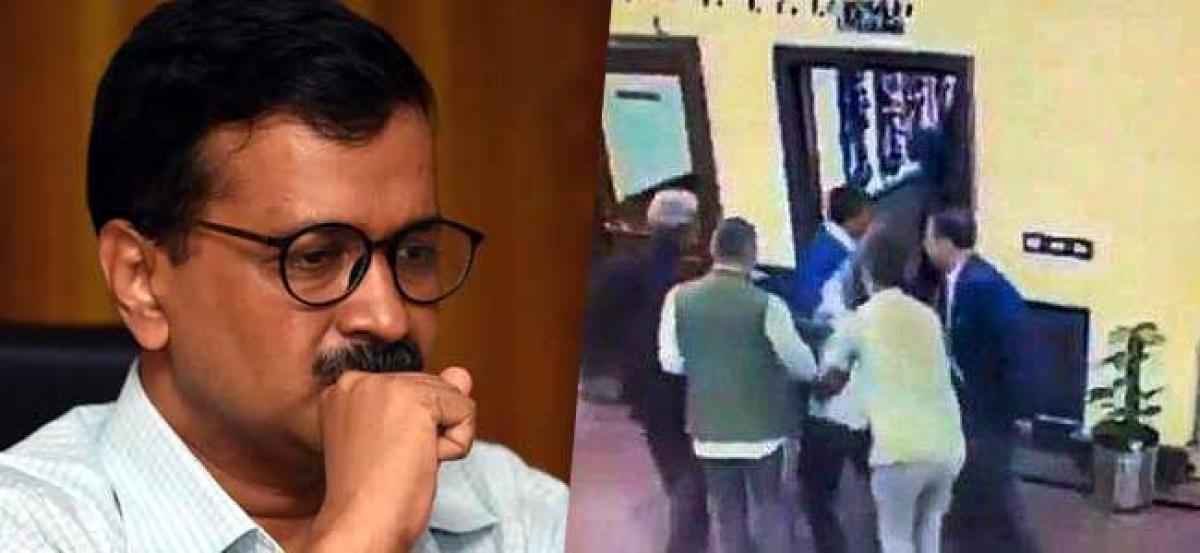 Highlights
Delhi Government on Tuesday accused the Delhi Police of lying on record after Chief Minister Arvind Kejriwal was allegedly attacked by a 40yearold man at the Delhi Secretariat on Tuesday Stating that the security of Delhi Secretariat lies with the Delhi Police and Arvind Kejriwal led government further accused the police of numerous incidents of security breaches in the recent past
New Delhi: Delhi Government on Tuesday accused the Delhi Police of lying on record after Chief Minister Arvind Kejriwal was allegedly attacked by a 40-year-old man at the Delhi Secretariat on Tuesday. Stating that the security of Delhi Secretariat lies with the Delhi Police and Arvind Kejriwal led government further accused the police of numerous incidents of security breaches in the recent past.
The statement also said, "Instead of owning up its serious lapses, the Delhi Police is spreading lies under political pressure. Delhi government will explore all legal options to deal with the situation." The following questions have been asked to the Delhi Police by the Arvind Kejriwal led government:
1) Can anyone enter the Secretariat with a packet of chilli powder and matchbox unchecked?
2) Is there any checking done of people entering the Secretariat?
3) Is Delhi Police even aware what would have been the consequences had this attacker carried any other weapon with him?
4) What was the compulsion of Delhi Police to deny the attack till the CCTV coverage exposed it?
5) Has Delhi Police instructed its personnel posted at Delhi Secretariat to turn a blind eye towards visitors entering Delhi Secretariat so that ministers and Chief Minister can be attacked at will?
Earlier on Tuesday, the Delhi Police released a statement in which it said that the chilli powder, which was found on the floor of the Delhi Secretariat, was not thrown but had fallen "unintentionally" from accused Anil Kumar Sharma's pocket. The accused has already been detained by the police for questioning. This comes after various Ministers of the Delhi Government along with other leaders voiced their concern for the Delhi Chief Minister and demanded action by the Delhi Police.
Interested in blogging for thehansindia.com? We will be happy to have you on board as a blogger.