Political puppets on a string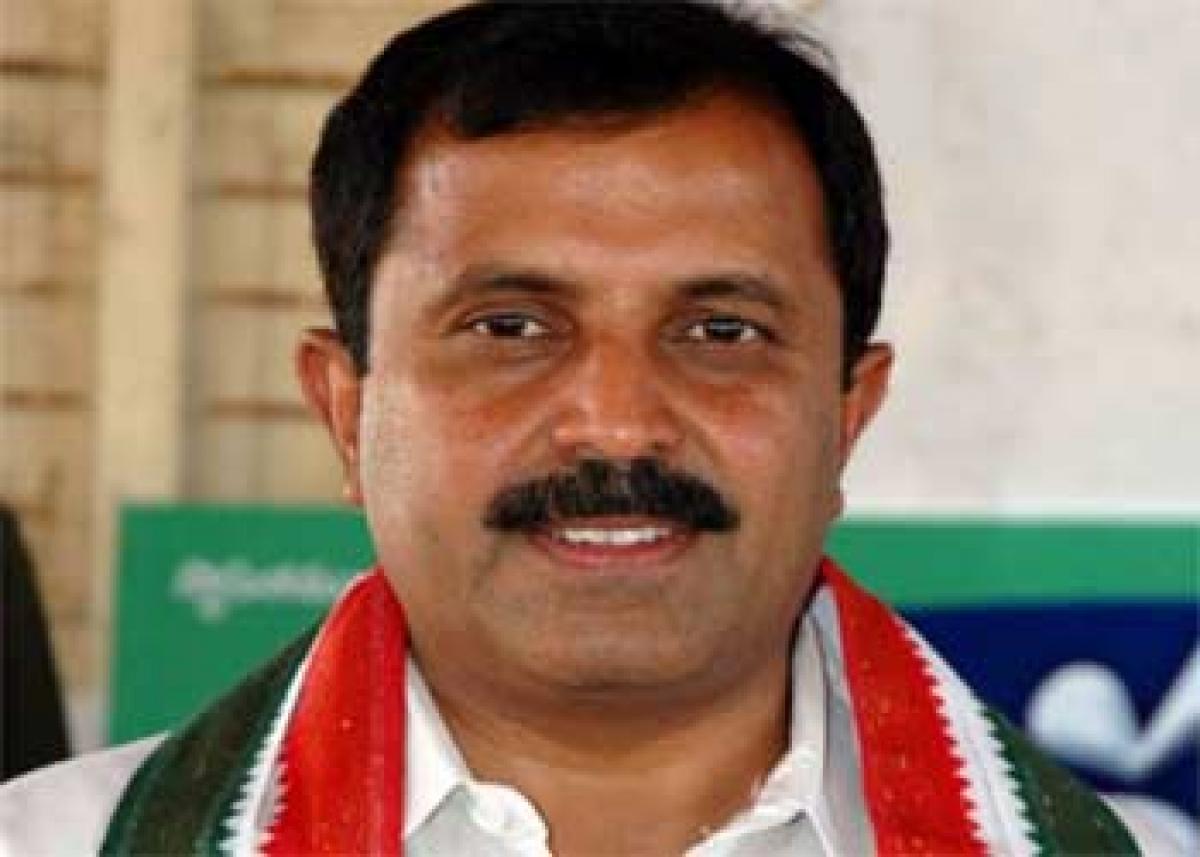 Highlights
Congress vice-president Rahul Gandhi, who is on a mission to bring in youth power to the Grand Old Party, is working to implement a proposal to...
Congress vice-president Rahul Gandhi, who is on a mission to bring in youth power to the Grand Old Party, is working to implement a proposal to introduce an 'age bar' for all office-bearers from block to Pradesh Congress Committee (PCC) level, according to a recent report in Daily Mail.
Those who are familiar with Ripley's Believe it or Not, that used to come in an exciting cartoon strip format long ago, but now in TV series, would have asked themselves "Is it true or not?" Since I have not seen any other report mentioning Rahul's plan to resurrect Kamaraj plan, I too got a similar doubt on the first flush of reading Daily Mail online. But if we believe in what "sources close to Rahul" said, there may be an iota of truth in "Young Rahul Plan"
Since it concerns and addresses the young generation, the youth should know what Kamaraj plan is. Kamaraj was a senior Congress politician of Tamil Nadu and was admired for his simple living and high thinking. In 1963, when he was the Chief Minister of Tamil Nadu for the third time, he floated a splendid idea under which grand old men of the party would retire and devote their time to strengthen the Congress. Jawaharlal Nehru, Prime Minister at that time, liked it immensely because, as the rumour would have it, he could retire ageing leaders in one go.
Nehru knew, perhaps, that there was no retirement for Indian politicians. They could work perpetually. In fact, if they were kept idle, as Nehru's daughter Indira Gandhi had learnt at some cost during her political career, the restless, disgruntled and jobless leaders would turn trouble-makers. So, Kamaraj Plan came to Nehru's rescue and quite a few senior Congress leaders were given a warm send-off handshake after they resigned from positions of power.
It was a different story whether Kamaraj Plan was a success or a flop, given the kind of fluidity with which our political leaders work and have mastered the art of keeping themselves afloat. But the fact remains the Kamaraj Plan did serve a purpose and its usefulness is always cited whenever the Congress wants to embark on a purging exercise, though, in reality, it has never been implemented whole-heartedly.
Now, Rahul is struck upon the idea, according to the Daily Mail report, and he is refining it so much as to bring the youth power to the forefront at every level of political activity. For instance, a block president should be aged between 35 and 50 years, district president between 35 and 55, and state presidents between 35 and 65 and a fixed tenure of 2-3 years for office-bearers to ensure opportunities for more members.
Age is not the only criterion for the aspiring young leaders. They need to have different levels of experience to occupy various positions. For example, a person aspiring for block president's post should have worked at the grass-roots level for at least three years; a district president 10 years and an aspirant for the PCC chief's chair should have 15 years of experience, according to the Daily Mail report. Unlike common perceptions aired out by the media and expert commentators that the Gandhi scion is a 'young man in a hurry,' the Congress vice-president is in no hurry to effect drastic changes in the party apparatus and upset the old guard.
Apparently, he will take his own time to fine-tune his ideas. "Catch 'em young" is at the core of his strategy and corporate-style running of the party may take many, many years if Rahul starts implementing his plan from next year using his yardsticks of merit and age to the Congress candidates seeking legislative and parliamentary seats.
All this sounds good and should augur well for the Congress and the nation. But the Big Question is how long will it take to phase out the leaders who are entering and those who have already entered the sunset years and what happens to those who are above 65? What will they do since most of them don't know any profession other than politics? The choices are limited unlike their counterparts in other parts of the world. Political retirement there gives them a new birth. They can write their memoirs and make millions; go on giving lectures and charge hefty fees from sponsors; become advisors and consultants for top companies and earn more than they could have as lawmakers.
Since such intellectual pursuits are out of bounds for many Indian lawmakers, they focus on their sons and daughters, grooming them as the new gen leaders. As long as they are on the same wavelength as the rest of the youth in the country, they can identify themselves with a Young India. But if the young leaders give the strings of power to the 'retired' dads and moms, they will become puppets in the hands of old guard and turn mere shadows of the past.
Subscribed Failed...
Subscribed Successfully...