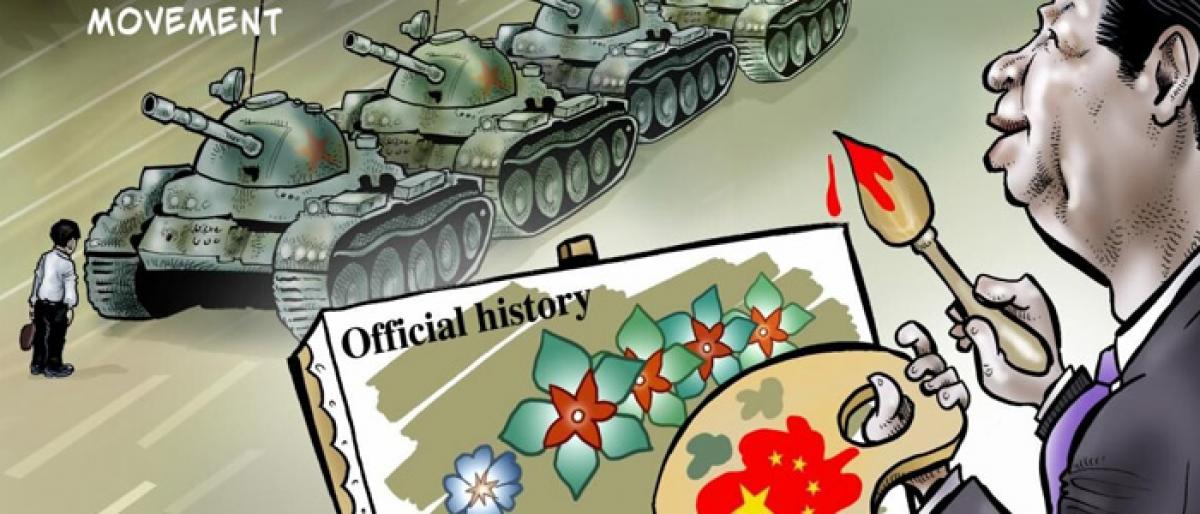 Highlights
Not too long ago, China never figured in the news very much. One did not also get to see much of what was happening in that country. The general...
Not too long ago, China never figured in the news very much. One did not also get to see much of what was happening in that country. The general feeling was that people there led a low quality of life. The country as a whole remained isolated in the comity of nations on account of its 'go it alone' policies and, the world had sympathised with its people. Much water has flowed down river Huang Ho since and, as of now, most nations view China with envy, or fear, or both. Indian leaders are showing up China as a shining example of success, sometimes painting is as an adversary, and at other times as a comrade-in-arms.
The transformation of China started during the Russo–American cold war. Though China received a good deal of help from Russia during and after its freedom struggle, Mao pursued his own brand of communism and soon turned away from the Soviets. Both countries took different positions in international affairs.
President Nixon of the United States appeared to follow the principle of 'the enemy of an enemy is a friend' and wanted to use China as a balancing force vis-a-vis Soviet Union even from the early days of his presidency he sent private signals to China's leaders, via the leaders of Romania and Pakistan, that he was willing to talk. It ultimately resulted in Nixon's National Security Advisor Henry Kissinger's making a secret trip to Beijing in July 1971. Finally, Nixon visited China in February 1972 and promised several trade concessions.
As a result China, which made full use of that opportunity, grew from strength to strength, finally growing so much in stature that it threatened the stability of the economy of USA itself. Alarmed by the omnipresence of Chinese consumer goods in various parts of the USA, a phenomenon that had a serious adverse effect on local employment and manufacturing facilities, President Trump embarked upon a regime of a series of sanctions against China.
It is common knowledge now that China has turned itself into so much of a manufacturing hub that its products are flooding markets in most countries. Not stopping with manufacturing, China now dominates the arena of international trade with major initiatives such as the One Belt One Road (OBOR). In addition, China is busy providing assistance to neighboring nations with a view to enhancing its political influence over them. Suffice it to say that not a day passes in most of the countries without mention of China in political and economic discussions in media. Yes. China has come of age as a leading economic force in the whole world.
India and China have had a centuries-old relationship that has covered all the hues from friendship to enmity. While on the one hand, the 1962 Chinese aggression and border disputes continue to be irritants in the relationship, in the bed, efforts are on for strengthening bilateral trade on the other. Prime Minister Modi and President Xi Jinping recently held a summit meeting at Wuhan in China where they 'informally' discussed many issues with a view to strengthening the trade ties between the two countries. In that context many statistics came to light relating to the spectacular progress achieved by China in various spheres.
While that part is alright, some 'intellectuals' are using the data to push their 'failure of democracy' theme while politicians are building their own case, by comparing the progress made by China in comparison with India. In fact, Telangana CM KCR went to the extent of using those very statistics to highlight the importance, and the need, for the Third Front he has been proposing in recent times. In its plenary meeting held recently, the Telangana Rashtra Samiti (TRS) used those numbers to highlight the fact that, during the regimes of the Congress and the BJP at the Centre, nothing worthwhile was done in the country.
The burden of his song appeared to be that, "we became independent in 1947 and China in 1949. At that time, that country was far behind us. Now, when we look back and compare the achievements made in the last 70 years or so, China's Gross Domestic Product (GDP) has grown three times, per capita income five times and Foreign Direct Investment (FDI) four times more than the corresponding numbers in India. In addition, in various sectors such as civil aviation, water transport, increase in the extent of arable land, the speed of trains etc., the gulf between the two countries has become almost unbridgeable.'
What this Third Front will achieve, only future will tell. However, one wonders to what extent it is reasonable to draw a parallel with China. It is necessary for us to examine the political background of the two nations, which secured liberation relatively recently, historically speaking. To begin with, there was a substantial difference in the very manner in which they secured their independence. On the one hand, we have the case of India where millions of people fought peacefully, and non–violently, against a mighty (Sun never set in British Empire) colonial regime for decades, and won independence.
The story of China is quite different. People had to resort to violent uprisings against a weak Emperor to achieve their objective of forming a nationalist government under the leadership of Sun Yat Sen. After his death there were clashes between his followers and a civil war broke out. Finally, Mao set up the People's Republic of China in 1949. The whole process took 37 years marred by extreme violence.
It must be noted that the Chinese have always been used to have one kind of despotic regime or other. Emperors first, then Kuomintang, and finally the communists, have shared the quality of intolerance towards criticism, and suppression of civil right activists. Favours were granted, and indulgence extended, only to those who fell in line with their dictatorial whims and fancies.
They did not hesitate to eliminate those who did not fall in line with their policies and programmes. Such was the case with Mao who imposed his so-called 'reforms' on the nation. Those who refused to accept his policies were mercilessly hunted and eliminated. Millions of people were exterminated in the name of the 'Cultural Revolution.' Not only he, but many of his confidants carried on a reign of terror. It is only after Mao passed that his followers revealed many of the atrocities of those times.
The regimes which succeeded did usher in many economic changes. They, however, stopped short of granting rights to the citizens of the country. In fact students who demanded such rights were shot dead in their thousands in Tiananmen Square, a massacre which no one dared condemn. Successive governments have remained in total and complete control of the instruments of the electronic and print media. Human rights, rights of workers, indicators that measure the quality of life and such other indices as longevity etc., are areas where China still lags behind. However, successive governments have taken care to keep such information from entering the public domain, largely by restricting the area of their interaction with other countries.
The generous and liberal approaches they have adopted towards economic reforms have never touched the political arena. There have been no general elections and it has always been a single party rule. And the same persons control party and government. While there is a 'Team' at the helm of affairs for the sake of form, power has always been confined in the hands of a few at the top. The present President Xi Jinping has recently been appointed president for life time.
The party's Constitution was amended to enable the change and, subsequently, necessary changes were brought in the political and administrative machinery to fall in line with the changed dispensation. And now one man will decide, for as long as he is there, what will happen in China, right or wrong.
Can all this happen in India?
Subscribed Failed...
Subscribed Successfully...