Atlantis, The Palm Prepares for Holy Month of Ramadan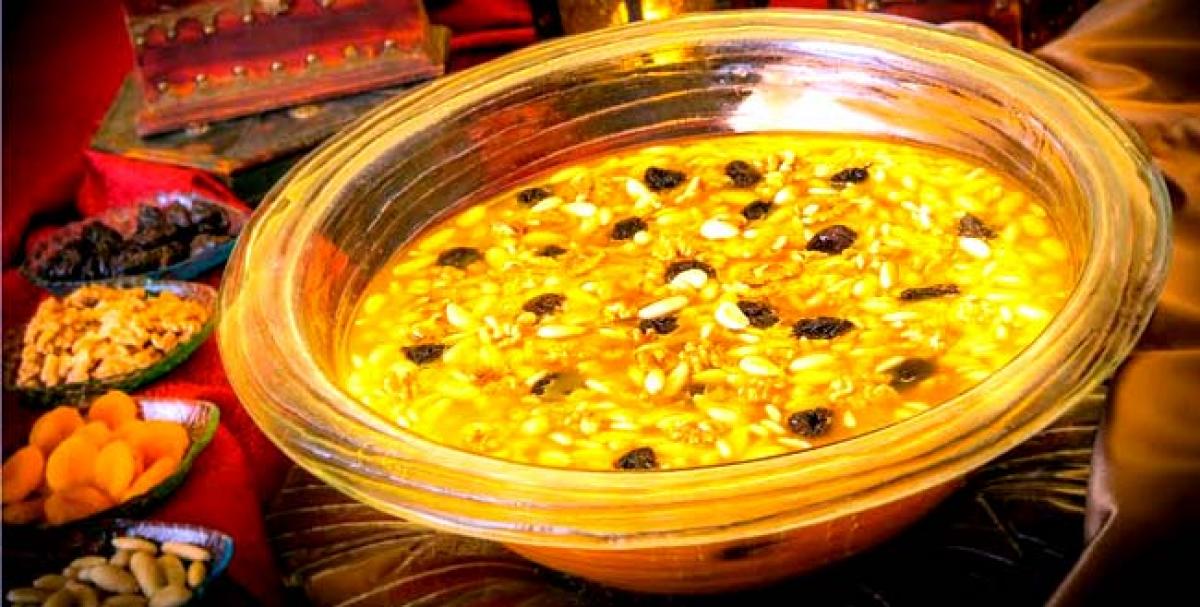 Highlights
Atlantis, The Palm will welcome guests for the holy month of Ramadan in what has emerged as Dubai's most iconic Ramadan tent, Asateer. Renowned for the superb
Asateer, Nobu and Kaleidoscope will welcome guests for Iftar and Suhour
Atlantis, The Palm will welcome guests for the holy month of Ramadan in what has emerged as Dubai's most iconic Ramadan tent, Asateer. Renowned for the superb Iftar (the evening meal where the daily fast ends) and Suhoor (the pre-dawn meal before fasting begins) experiences, the exquisite beachfront tent with stunning views onto the Arabian Gulf will delight visitors and UAE residents alike with its Arabian nights experience. Complete with traditional food, activities and entertainment, including Arabic oud players, card games, chess and backgammon, the atmosphere and décor is a stunning mixture of heritage and luxury.
In addition to the gorgeous surroundings, the culinary experience is what sets Asateer apart, offering both fasting and non-fasting guests the opportunity to indulge in a taste of Ramadan with friends and family. Guests can delight in a wide array of Executive Chef Ali El Bourji's traditional Middle Eastern cuisine offering with new signature dishes including Emirati Lamb Thareed, a Shawarma Fattah station, Feta Melon Salad with watermelon, Feta Cheese, Rocket leaves, orange and pomegranate molasses, and Mini Kebbeh Platers.
Also offered will be classic dishes including Ouzi, a lamb and rice dish infused with Arabic spices; Kebbeh bil Laban, meat balls made with beef and onions and simmered in a light yoghurt sauce; and Fish Sayadiyha, a classic fish dish served with spiced rice and caramelised onions, Chicken Mousakhan (Arabic chicken wraps), Chicken Fattah, a traditional layered Levant dish including bread crumbs, rice, yoghurt and chicken Lobster Tajeen with Couscous and Slow Cooked Lamb Shoulder with Oriental rice. For those with a sweet tooth, desserts on offer include Umm Ali Ice Cream, Saffron Camel Milk Ice-cream and traditional Qamar El Dine Dried Fruit Salad. In addition, guests will be dazzled by the Turkish delight and nougat station, as well as a selection of Arabic Ice Cream mixed with regional favourites such as Baklawa, Arabic Coffee, Mistika, and Emirati Dates.
Asateer will also have a variety of international cuisine, with Iranian, Indian, Emirati and Continental dishes. Iftar will be available from 6:15pm or sunset-8:30pm for 195 AED per person and Suhour from 9:30pm-2:30am with a minimum spend of 150 AED per person, excluding shisha.
Following its successful debut last year, Nobu at Atlantis, The Palm will once again be offering Iftar from 7:00 pm during Ramadan. The iconic Japanese hotspot will blend Chef Nobu's signature dishes such as Steamed Seabass Dry Miso with Eggplant Puree and Creamy Rock Shrimp with his spin on Iftar staples such as dried fruit and vegetables to break one's fast. Nobu's Iftar will be offered daily for 270 AED per person.
Kaleidoscope will also be offering an Iftar buffet from 6:00 pm priced at AED 200, inclusive of sweet Ramadan juices. Kaleidoscope features palate pleasing displays of flavours and textures, drawing from the very best of Indian, Mediterranean and Arabic cuisines.
"Each year, we try to honour the holy month of Ramadan in a spectacular fashion in Asateer and around Atlantis," states Mark Patten, Senior Vice President, Food & Beverage at Atlantis, The Palm. "Ramadan is a time for reflection, charity, understanding and spending time with loved ones. At Asateer, we offer the premier tent for friends and families to gather, break fasts and socialize in a beautiful atmosphere."
Atlantis respects all religious traditions and for non-fasting guests, restaurants will remain open to offer discreet regular service.
Complimentary Valet parking is available whilst dining at Atlantis.