When Usain Bolt is not running, he's playing cricket in Jamaica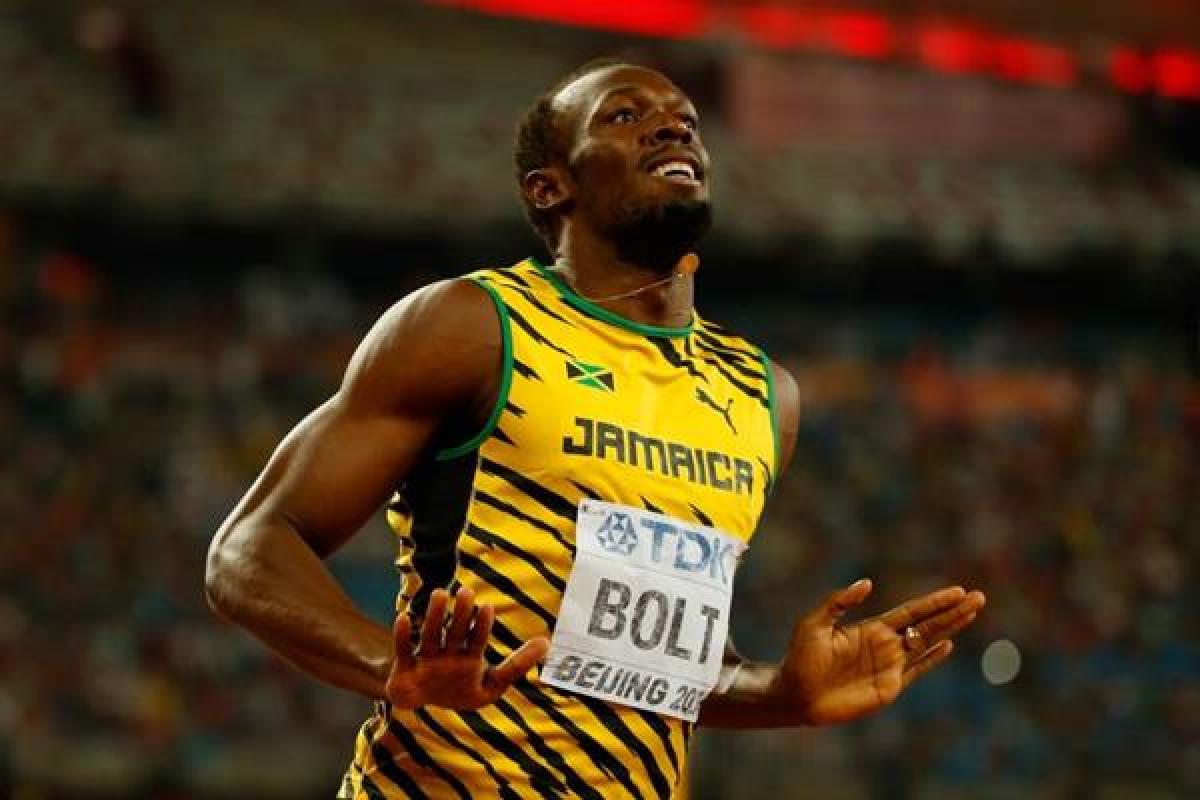 Highlights
Far from Jamaica, Usain Bolt is currently in Rio and is preparing to defend his crown of being the World's fastest man. But, according to his brother Sadiki Bolt when Usain Bolt is not running at full speed, you are likely to bump into him in the cricket grounds in Jamaica with a bat in his hand. Unlike Usain Bolt, who has mastered the art of breaking world records on the track, Sadiki, his half-b
Far from Jamaica, Usain Bolt is currently in Rio and is preparing to defend his crown of being the World's fastest man. But, according to his brother Sadiki Bolt when Usain Bolt is not running at full speed, you are likely to bump into him in the cricket grounds in Jamaica with a bat in his hand.
Unlike Usain Bolt, who has mastered the art of breaking world records on the track, Sadiki, his half-brother, chose cricket as his career. Sadiki trains at the Melbourne Cricket Club in Jamaica, a club famous producing Caribbean stars like Michael Holding and Courtney Walsh. The younger brother to the World's fastest man is still trying hard to make it to the Jamaican cricket team, but said in an interview to bcci.tv that cricket was always in his and Usain's life.
"I come from a cricketing background. My mother, father, and brother watched cricket. My father is always watching cricket on the television. I sat and watched and that was my first step. I started off by playing cricket on the streets and later for my school," Sadiki Bolt told bcci.tv.
Although Usain is a star on track, Sadiki believes that he is the better cricketer in the family.
"In cricket, I am the dominant one and in track and field, he (Usain) is the real boss. I always dominate in cricket, but he is a good bowler. He has pace and can irritate batsmen. He is a good little talent," says the cheeky younger brother.
Usain Bolt has showed his love for cricket many times in the past and his brother added that the World's fastest man always finds time to follow cricket.
"We talk about a lot of stuff. We watch cricket together. We watched West Indies' last T20 together. We talk about the greats of the game. If we are not watching a game together and he likes a shot, he rings me and tells me about it. Even if we are not in the same place, we still have conversations about the game. Cricket is in our genes," he added.
At Rio, Usain Bolt looks all set to become the first man to win three consecutive 100m, 200m, and 4x100m relay Olympic golds and Sadiki is confident that his brother will create history.
"I talked to him yesterday and a couple of weeks ago too. I can't tell you what we talked, but was just checking up on him; how he is training and practicing and he said he is fine
"Injury or no injury, my brother is a fierce competitor. Regardless of that, he is going to be at his best. I am not worried about that. He likes to win. I want to see him on the podium," Sadiki said before signing off.
Credits: sportscafe.com