Pradhivya joins leaders Sahithi, Savitha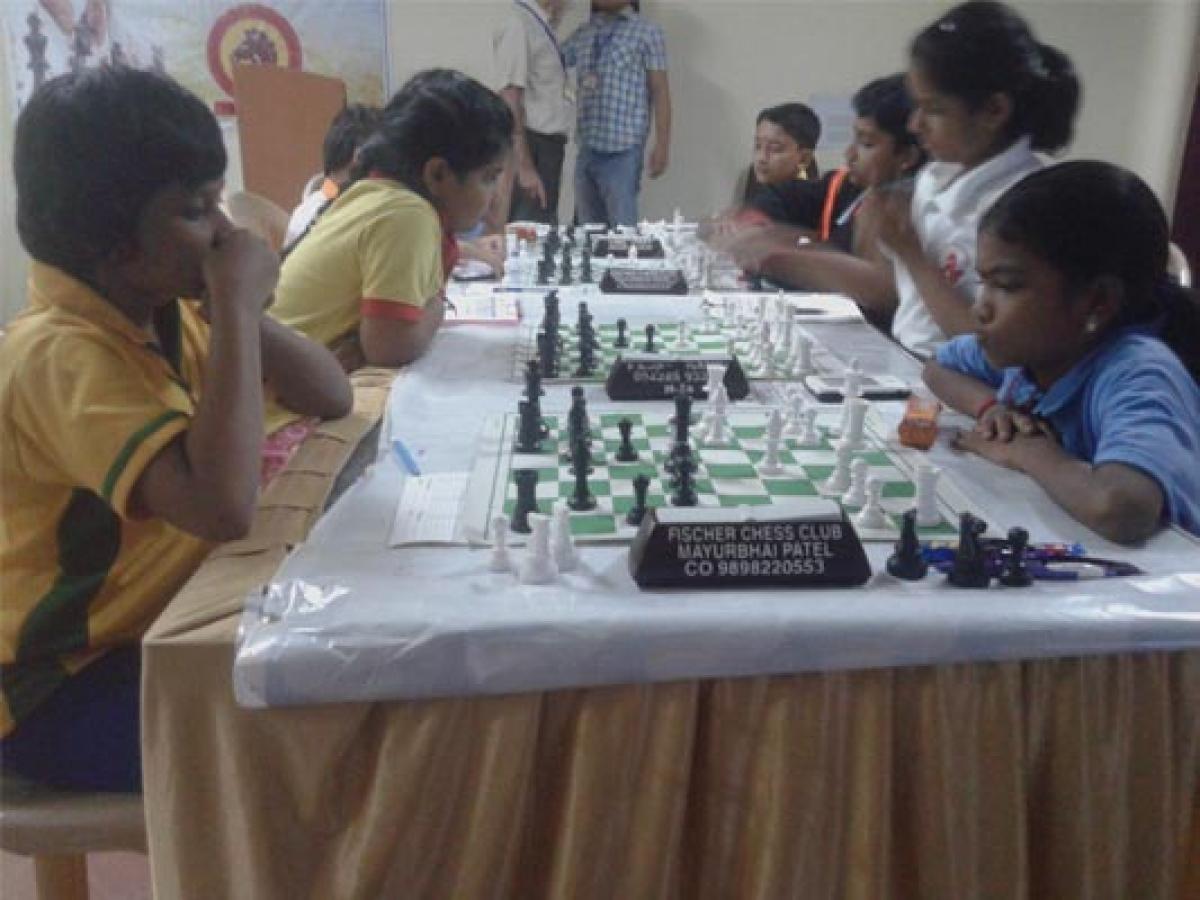 Highlights
In the boy's category, Dev Shah of Maharashtra and Shahil Dey of Assam were in joint lead with seven points after the eighth round. Parneeth Uppala of Telangana, Illamparthi of Tamil Nadu, Soyamsree of Odisha and Suresh of Tamil Nadu are in second place with 6.5 pointsResults(TS wherever not mentioned)
Hyderabad: Delhi's Prathivya Gupta beat Riddhi Patel of Gujarat in the eighth round to join Sahithi Varshini of Andhra Pradesh and Savitha Sri of Tamil Nadu on top of the points ladder in the girl's category of the 30th National Under-9 chess championship in Jalandhar on Saturday, according to information received here. All the three players have seven points after the eighth round. Sahithi and Savitha drew their seventh round matches.
In the boy's category, Dev Shah of Maharashtra and Shahil Dey of Assam were in joint lead with seven points after the eighth round. Parneeth Uppala of Telangana, Illamparthi of Tamil Nadu, Soyamsree of Odisha and Suresh of Tamil Nadu are in second place with 6.5 pointsResults(TS wherever not mentioned)
Round-8: Boys: Parneeth Uppala (6.5) drew with Dev Shah (Maharashtra, 7); Shahil Dey(Assam,7) bt Bharat Subramaniam (TN,5.5); Sreekar JSS(5) lost Ch Sai Varshith(6); Harshith Dhingra(Punjab,4) lost to Vishwaksen(5); Vivaan Sunil (Goa,4) lost to Pranay Venkatesh (5); Pran Govinda(Assam, 5) bt Rithwik Gandikota(4);
Girls: Savitha Shri (TN,7) drew with Sahithi Varshini (AP,7); Prathivya Gupta (Delhi,7) bt Patel Riddhi (Gujarat,6); Sevitha Viju (5.5) bt Pragnya HG (TN,4.5); Tiya Setia (Punjab,5) drew with Kheerthi Ghanta(5); Cera Dagaria (MP,4) lost to Manusree Deva (5); Mythri Madisetty (3.5) lost to Naik Sayuri (Goa,4.5)
Subscribed Failed...
Subscribed Successfully...