Bharat Arun draws roadmap for Hyderabad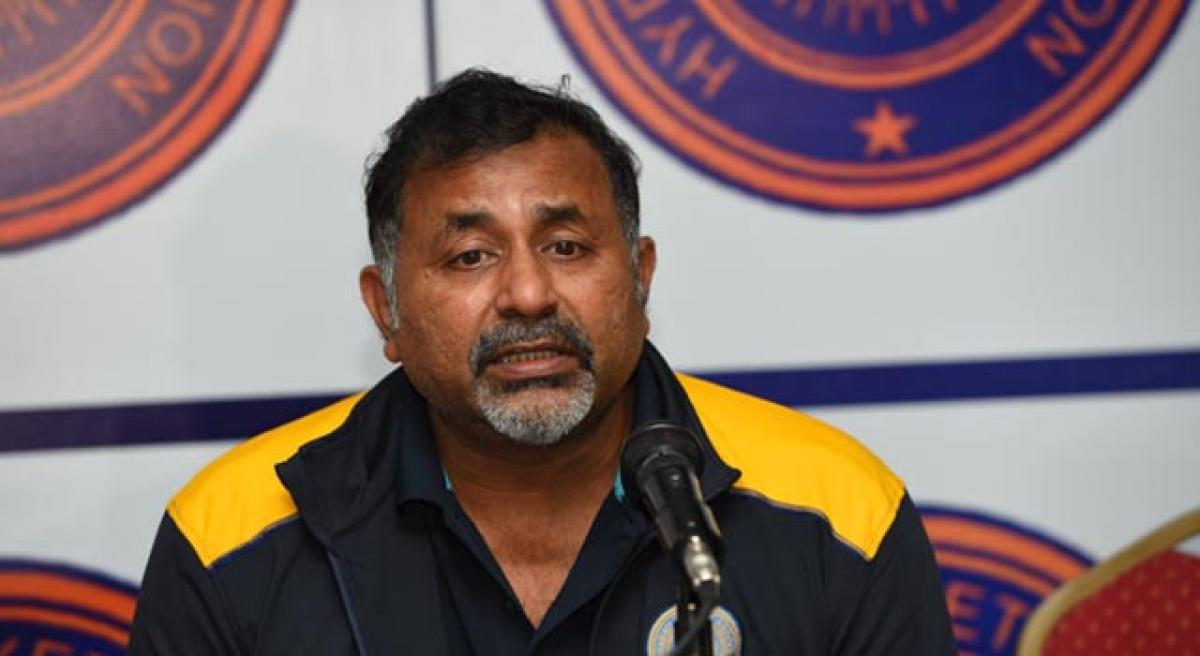 Highlights
He has no time for brooding over past performances. For the records Hyderabad was fortunate to avoid getting the wooden spoon last season.  To be honest, I do not want to look where the team finished in the last season. Nor do I wish to see the performance at that point in time. All I can say is that Hyderabad has a
Hyderabad: He is perhaps new to players from Hyderabad but when it comes to coaching he is an old hat, a past master, who has been part of the Indian camp doing precisely that.The newness to the job on hand, notwithstanding, former Indian bowling coach, Bharat Arun sits comfortably as the coach of Hyderabad, which launches its 2016-17 Ranji campaign on October 6 with a renewed sense if optimism.That he means business was made clear during his interaction with the media here on Saturday. Arun was clear about what he intends to do-make optimal use of the talent and help Hyderabad trek the redemption path, sooner than later.
He has no time for brooding over past performances. For the records Hyderabad was fortunate to avoid getting the wooden spoon last season. To be honest, I do not want to look where the team finished in the last season. Nor do I wish to see the performance at that point in time. All I can say is that Hyderabad has a balanced outfit that can do well in the championship. Working towards this mission and braving the challenges would be the priority for me and the team. We have set team goals and the players have to perform accordingly," he said.
Having seen them work besides interacting with the entire bunch at a personal level, I can confidently state that there is enough talent in this team. No doubt, it is going to be a big challenge to blend the resources into a cogent, cohesive and winning unit. My job is to ensure that each player develop a high degree of self-confidence.
We have three spinners and four medium pacers. They are good but need fine-tuning here and there so that they develop the winning spirit and the best of match temperament," Arun said, while singling out S Badrinath for special praise.Badri is a seasoned campaigner. With him at the helm, the others can look up to him and improve their game. It will take time for some to get into the perfect groove."The new coach is a staunch supporter of neutral venues and he has reasons to advocate the same.The so-called home advantage will cease and it will be the same for all teams. We have no control over the wicket. The idea behind neutral venues was to have fair wickets," he explains.
He feels that the current Hyderabad batsmen are good but they have to stay at the wicket, play a long innings and curb the tendency to throw their wickets."They need to dream big. We are in the 25 position. But now we will only be going up," he said.HCA Secretary K John Manoj said that with Arun and Badrinath around, the boys can get the perfect motivation to improve upon their levels of performances.
Subscribed Failed...
Subscribed Successfully...