Boxing gets Spicejet wings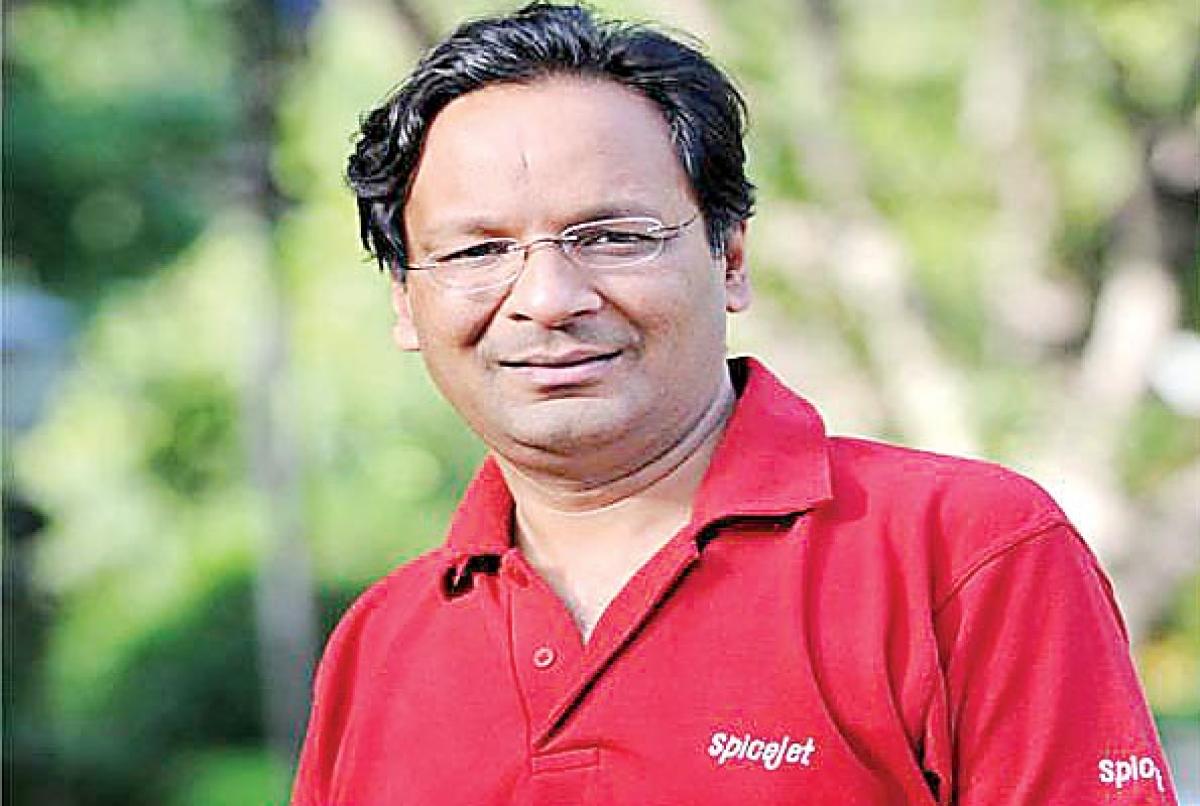 Highlights
Singh, the Chairman and Managing Director of Spicejet Airlines, got 49 votes against the 15 that his rival Rohit Jainendra Jain of Delhi polled in the election which had observers from AIBA as well as the Sports Ministry to monitor the proceedings.While AIBA was represented by its Oceania Zone Vice-President Edgar Tanner, the Ministry had deputed Sports Authority of India Director Sushmita Jyotsi
Mumbai : Seeking to end four years of administrative turmoil, the Boxing Federation of India (BFI) was on Sunday voted to office with businessman Ajay Singh becoming its President following an overwhelming win in the elections declared 'free and fair' by the International Boxing Association (AIBA).
Singh, the Chairman and Managing Director of Spicejet Airlines, got 49 votes against the 15 that his rival Rohit Jainendra Jain of Delhi polled in the election which had observers from AIBA as well as the Sports Ministry to monitor the proceedings.While AIBA was represented by its Oceania Zone Vice-President Edgar Tanner, the Ministry had deputed Sports Authority of India Director Sushmita Jyotsi as observer.
Jyotsi also expressed satisfaction with the process after the results were announced.The 51-year-old Singh, who was representing Uttarakhand, is an accomplished businessman credited for turning around the fortunes of Spicejet, an airlines he founded before selling off his majority stakes in 2005.
Our priority now will be to bring back boxing to where we were -- in the top-10 in the world or even top-five. We should put behind the politics of last four years and focus on boxing, boxers, coaches etc. We will start conducting various Nationals now," Singh said.
We have plans to start a boxing league and have international competitions. We will formally seek affiliation from AIBA," he added.Maharashtra's Jay Kowli was elected the Secretary General, garnering 48 votes against the 12 by his nearest rival Lenny D'Gama of Goa.
The third candidate in the fray, Haryana's Rakesh Thakran, fetched only 4 votes. Interestingly, Kowli had been voted out of this position only last year by the same state units, which voted overwhelmingly for him today.
At that time, he was the Secretary General of Boxing India, which was dissolved following a revolt by the state units.Assam's Hemanta Kumar Kalita had been elected unopposed as Treasurer at the end of the nomination process earlier this week.
Office-bearers: President: Ajay Singh (Uttarakhand); Secretary: Jay Kowli (Maharashtra); Treasurer: Hemanta Kumar Kalita (Assam); Vice-presidents: Khoibi Salam Singh (North East), John Kharshing (East), Anil Kumar Bohidar (South East), C B Raje (South), Amarjit Singh
West, Narendra Kumar Nirwan (North West), Rajesh Bhandari (North) and Anil Kumar Misra (Central); Zonal secretaries: Swapan Banerjee (East), G V Ravi Raju (South East), R Gopu (South), Rajesh Desai (West), Digvijay Singh (North West), Santosh Kumar Dutta (North), Rajeev Kumar Singh (Central).