Real Madrid held by Las Palmas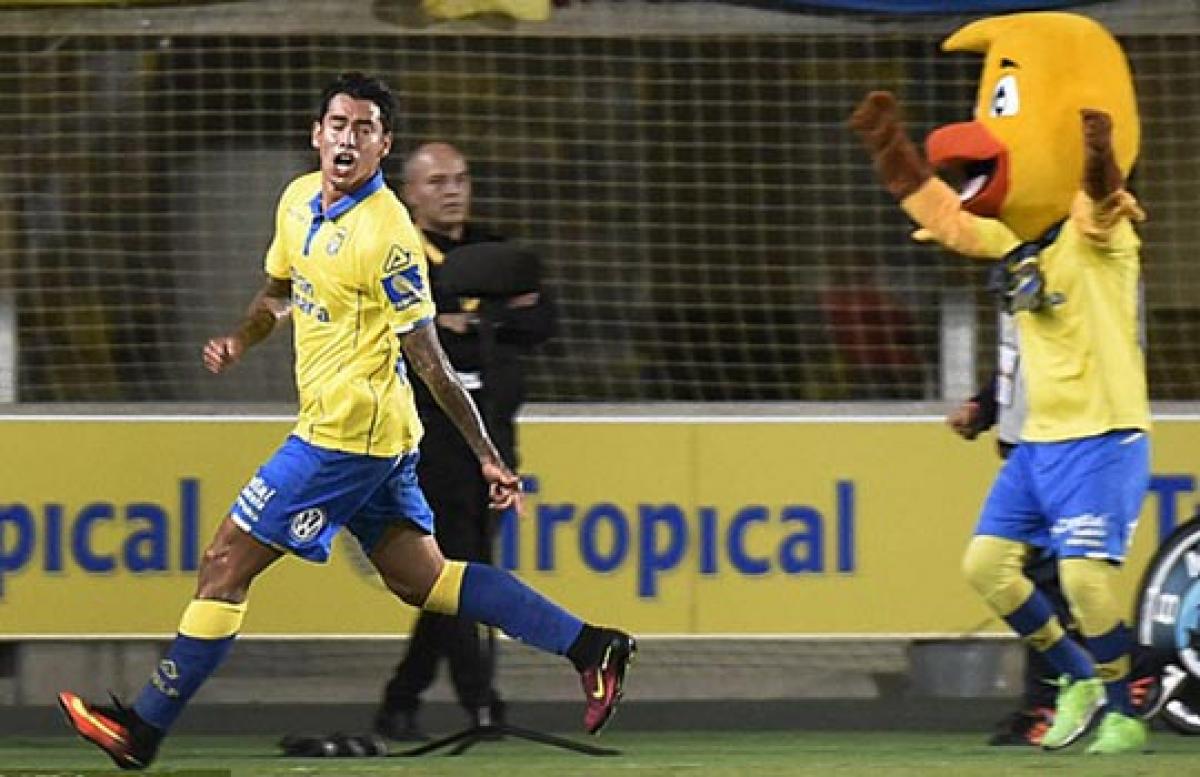 Highlights
They were earlier held to a 1-1 draw by Villareal on September 21.Marco Asensio headed in the first tally for Real Madrid on 33 minutes after Nacho sprinted down the left side and fired a shot that rebounded right to Asensio.But the host team evened things up just five minutes later when Momo sent a crossing shot
Las Palmas : Real Madrid were held to a 2-2 draw by Las Palmas in an away match in La Liga, forcing the capital squad to drop points twice within in a week.Real Madrid were without their two injured stars Marcelo and Casemiro here on Saturday at the Gran Canaria Stadium.
They were earlier held to a 1-1 draw by Villareal on September 21.Marco Asensio headed in the first tally for Real Madrid on 33 minutes after Nacho sprinted down the left side and fired a shot that rebounded right to Asensio.But the host team evened things up just five minutes later when Momo sent a crossing shot over to Tana, who worked his way through to score.
The first half played itself out rather equally, although Gareth Bale fired a number of shots on goal both at the end of the period and just after the break that the home team's goalkeeper managed to control.
Cristiano Ronaldo managed to get the ball into the net in the 56th minute, but it was ruled offside.French striker Karim Benzema was brought in by Madrid coach Zinedine Zidane to help mount a drive for the win in the 65th minute.Two minutes later he got in very close and nailed a good shot after goalkeeper Varas deflected one of Ronaldo's shot right to Benzema, who notched his second goal of the season to make it 2-1.
It looked like Real Madrid could walk away with the win, but Sergio Araujo, a late replacement, managed to find the net with a stunning equalising goal just five minutes before the end of regulation time, holding Madrid to a second draw in just four days.