MS Dhoni's brilliant return catch was a big moment in the match: Williamson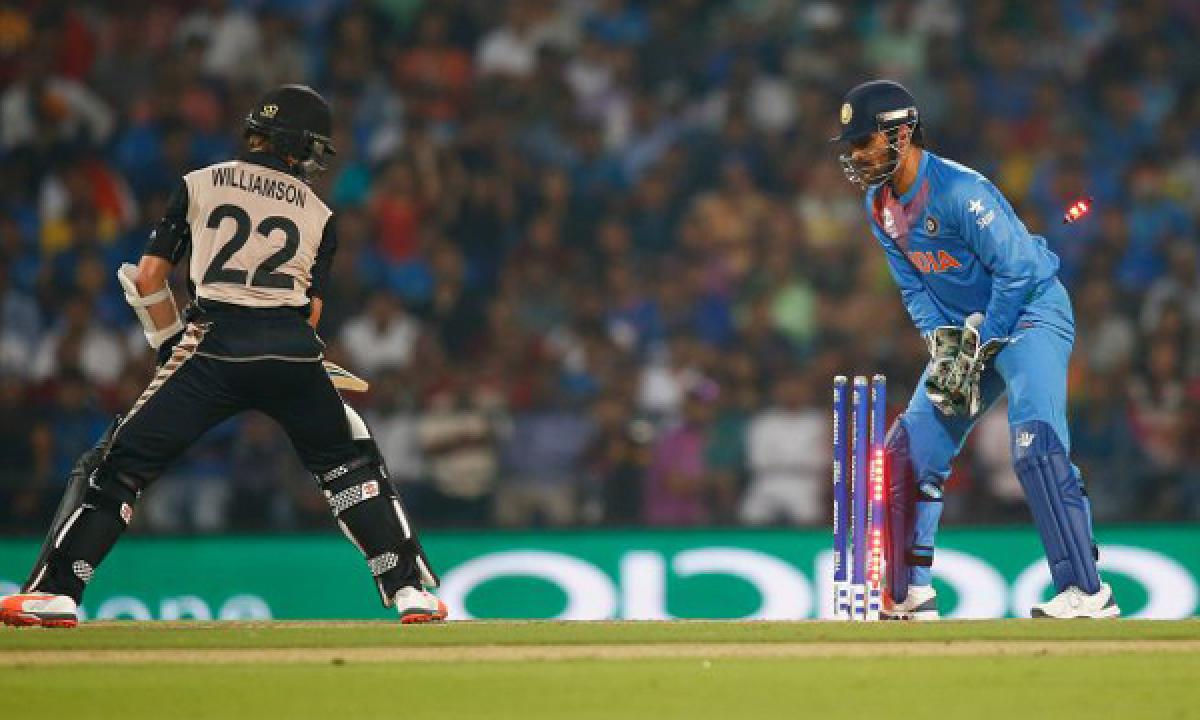 Highlights
New Zealand skipper Kane Williamson lauded his bowlers for drying up the runs during India\'s chase in the second ODI here, terming Mahendra Singh Dhoni\'s brilliant return catch by Tim Southee as a \"big moment\" in the match. When asked about how the bowlers and fielders responded while defending a low total, Williamson said: \"Someone like MS Dhoni, he can finish matches when he is allowed to play
New Delhi:New Zealand skipper Kane Williamson lauded his bowlers for drying up the runs during India's chase in the second ODI here, terming Mahendra Singh Dhoni's brilliant return catch by Tim Southee as a "big moment" in the match.
When asked about how the bowlers and fielders responded while defending a low total, Williamson said: "Someone like MS Dhoni, he can finish matches when he is allowed to play his shots. He is the best in the world. That catch was big for us."
Williamson was happy with the manner his bowlers responded on a tricky surface and also gave an insight to how some adjustments led to the Indian skipper playing 37 dot balls.
"On this kind of a surface (Kotla), scrapping was important. You needed to put the ball in areas where it's tough to get away and try and build that pressure. It was an extremely good effort considering that the ball was damp due to dew factor."
Dhoni was cleverly stopped as the pushes for singles and doubles through the cover and extra cover region were stopped keeping a double cover in the region.
"We tried to make adjustments out there. The ball was going to cover more. So we put an extra fielder there. Sometimes thats how you adjust to the surface and adapt.
"The ball was damp and they did great job with small boundaries. We were fortunate pick (regular) wickets and play consistently which allowed us to rotate our spinners but credit to how our seamers bowled."
With figures of 10-2-25-2, Trent Boult deservingly got a special mention from his skipper.
"I think he (Boult) was extremely clever. He tried to swing it early, made adjustment to come round the wicket gauging low bounce, trying not to give width. He was extremely accurate. 10 overs, 25 runs doesn't happen often. It was a special performance."
Williamson also explained the reason he went with a single specialist spinner in Mitchell Santner.
"Anton Devcich came in place of Jimmy Neesham in that all-rounder's role. We thought looking at surface that we wanted to play our frontline seamers. There was bit of grass on the surface. We would have bowled (first) as well trying to get more out of it but at the same time it was nice to put a total on board.
"Certainly, it was a tough surface to increase the scoring rate. It had slow and low bounce. At halfway stage, we knew that we were little bit short but surface was lively. We learned from how India bowled on it. Fantastic effort by our seam bowlers led by Boult to squeeze them, the only way to do it."
He didn't want to dwell on his century which was a great one considering the nature of the track. For him, showing improvements is the key.
"It's certainly nice to come out on a winning side. At the same time, best part was to show some improvement from previous one-dayer. It was extremely important for our unit."
"We wanted to improve rather than chasing win. Signs of improvement -- that's always a focus. We are playing a very good Indian side. We need to touch on some areas and be better again."