India rules out series with Pakistan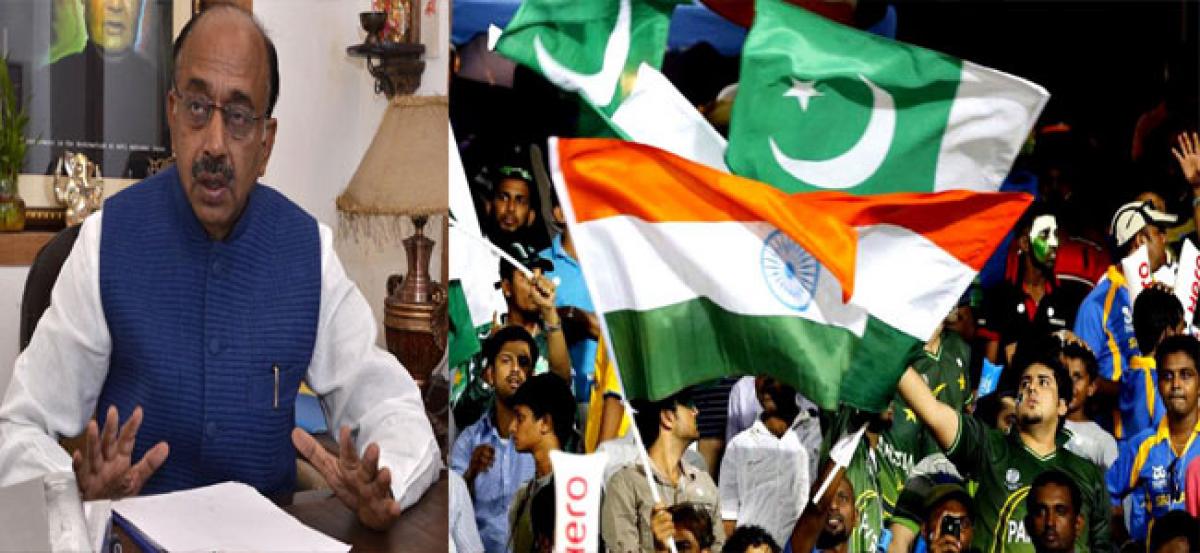 Highlights
Union Sports Minister Vijay Goel on Monday reiterated the Centre's stand on India-Pakistan bilateral cricket, stating that a series was not feasible until cross border terrorism stops. India has not played any bilateral cricket with Pakistan since 2007, although in the winter of 2012-13, Pakistan made a short goodwill tour to India that included three One-Day Internationals and two Twenty20 Inter
Earlier this month, the Pakistan Cricket Board (PCB) sent a legal notice to BCCI claiming Rs 387 crore in damages. It accused the Indian board of not honouring an agreement to play five cycles of bilateral series between 2015-2023
New Delhi: Union Sports Minister Vijay Goel on Monday reiterated the Centre's stand on India-Pakistan bilateral cricket, stating that a series was not feasible until cross border terrorism stops. India has not played any bilateral cricket with Pakistan since 2007, although in the winter of 2012-13, Pakistan made a short goodwill tour to India that included three One-Day Internationals and two Twenty20 Internationals.
The minister's comments were in response to Board of Control for Cricket in India (BCCI) acting secretary Amitabh Chaudhary saying that India was not averse to playing a bilateral cricket series against Pakistan. Goel added the BCCI must talk to the Indian government before proceeding with any proposal for such a series.
"BCCI must talk to the Union Government first. Bilateral series with Pakistan will be difficult because terror and cricket can't go hand in hand," the minister said, adding, "Pakistan is spreading terrorism in Kashmir, indulging in cross-border terrorism. Obviously, we cannot have a bilateral series with them. As far as multi-lateral events are concerned, we have no control over those. So the two countries will continue to play each other in such tournaments."
Earlier this month, the Pakistan Cricket Board (PCB) sent a legal notice to BCCI claiming Rs 387 crore in damages. It accused the Indian board of not honouring an agreement to play five cycles of bilateral series between 2015-2023.
"We are not averse to a bilateral series with Pakistan. But everything depends on whether the government gives clearance," Chaudhary said on Monday. "The series will not be possible without approval from the government," he said.
Meanwhile, it is learnt that the BCCI officials led by joint secretary Amitabh Chaudhary will explain to their PCB counterparts that the series can't be held without government permission and would also request them to withdraw the case.If Pakistan refuses to budge, it is learnt that no way will BCCI pay any compensation in this case.
The cash-strapped PCB's finances heavily depend on a series with India which would mean a financial windfall for the nation, where no international cricketing activity has taken place since terrorist attack on Sri Lankan cricket team.
Subscribed Failed...
Subscribed Successfully...