I have nothing against Yo-Yo test, asserts Ambati Rayudu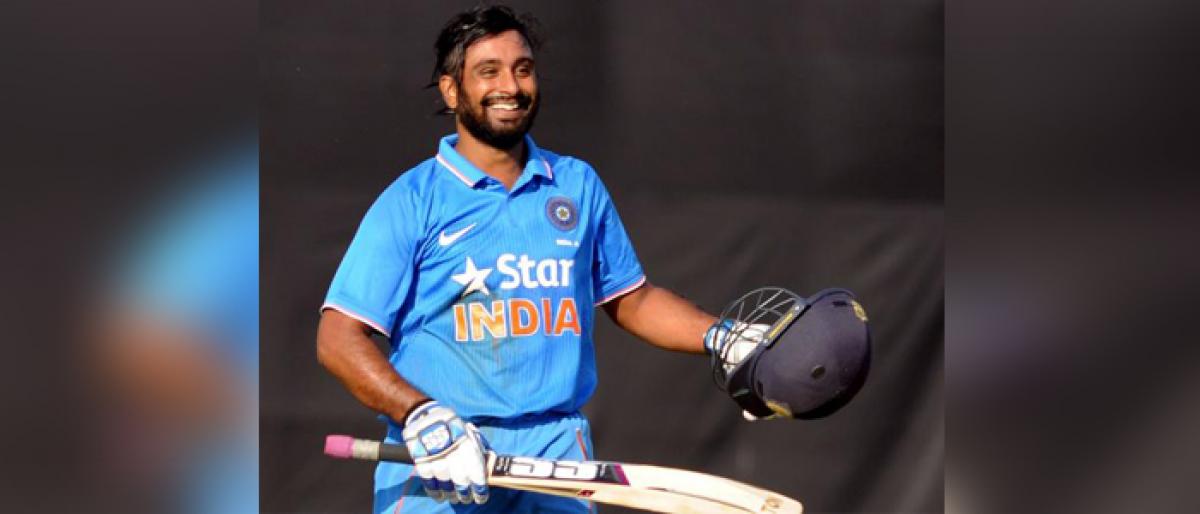 Highlights
He is certainly disappointed at missing out on the limited overs leg of the England tour after failing YoYo test but Ambati Rayudu has nothing against strict fitness benchmark laid out by the Indian team management
Bengaluru: He is certainly disappointed at missing out on the limited overs leg of the England tour after failing Yo-Yo test but Ambati Rayudu has nothing against strict fitness benchmark laid out by the Indian team management.
"I was disappointed with myself that I could not clear the test. Nothing against the test at all as everybody has to attain a certain fitness level playing for India. To be honest, I believe in it," Rayudu told reporters in post-match press conference here.
"I was disappointed with myself as to why I could not clear the test so I worked towards it and cleared it," Rayudu added.
He made an unbeaten 62 runs, which was instrumental in India A's five wicket win over Australia 'A' in a quadrangular one-day series encounter at the Chinnaswamy stadium here.
Asked what went wrong two months back during the fitness test, Rayudu said he does not think anything went wrong as such. "I cleared it a few days back and I also got a call up and am happy to be back in the scheme of things," he said.
Fitness is definitely important for cricket, he said, adding obviously one has to be absolutely fit to play cricket.
"I am happy that there is a certain kind of a benchmark. It is just that everybody has to respect it and move forward," he added.
On Hanuma Vihari's inclusion, Rayudu said he was happy for him and Prithvi Shaw.
"To be honest, I have not seen much of Hanuma playing. When he was playing for Hyderabad, I was representing Baroda. I am happy that the young guys are getting call-ups," he said.
On his 16 years career, Rayudu said he is a changed cricketer since then. "I don't remember as to what has happened in the last 16 years (giggles) and I am just taking it as it comes. I am a changed cricketer over the years," he said.
Asked if he is happy with where he stands at the present, Rayudu said it is a matter of pride playing for the country and he is waiting for the opportunity.
"In a country of billion people, if you are able to represent your country, you will be happy, it is always a matter of pride.
And I am happy that I am now in the scheme of things and just waiting for the opportunity," he said.