Good day for Telangana tennis girls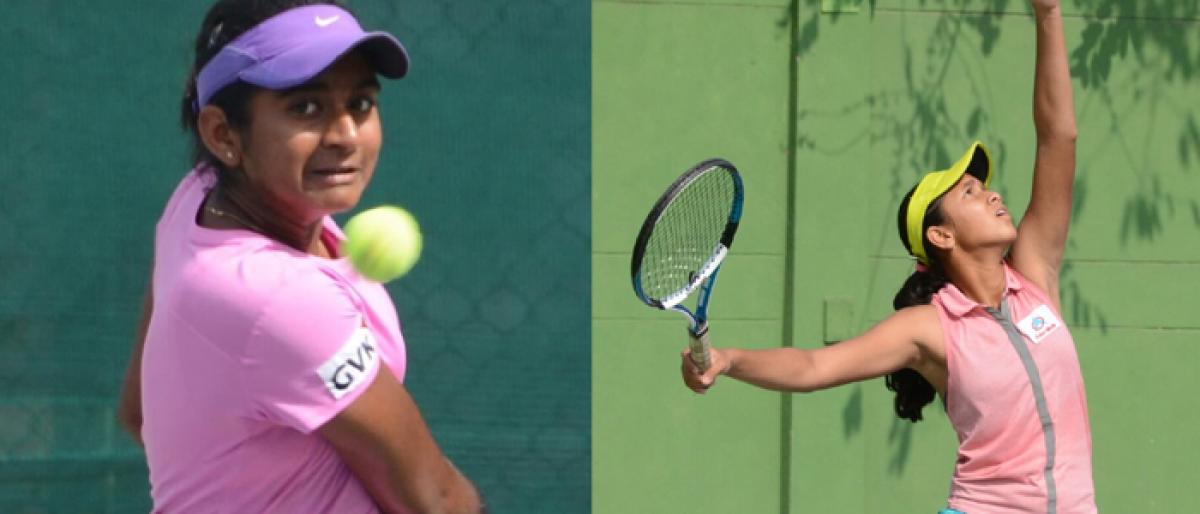 Highlights
It was a dream day for torchbearing tennis girls from Telangana State Four have hit the headlines with their showing in different categories and in different tournaments Sama Sathwika of Hyderabad combined well with her Fed Cup partner Mahak Jain of Maharashtra to annex the women doubles title in the Fenesta Nationals at DLTA courts in New Delhi on Friday
​Hyderabad: It was a dream day for torch-bearing tennis girls from Telangana State. Four have hit the headlines with their showing in different categories and in different tournaments. Sama Sathwika of Hyderabad combined well with her Fed Cup partner Mahak Jain of Maharashtra to annex the women doubles title in the Fenesta Nationals at DLTA courts in New Delhi on Friday.
It was a cakewalk for the two as they snuffed out the challenge of Shaik Humeera (the only Hyderabad girl not to win on this day) and Sara Yadav of Madhya Pradesh 6-3, 6-3.
Meanwhile, there are reasons in the girls singles as well because the Under-18 finals will be an all-TS showdown. Shrivalli Rashmikaa B defeated Sharanya Gaware from Maharashtra 6-4,6-3 while her eighth seeded City-mate Humera Shaikh prevailed over her Madhya Pradesh opponent Sara Yadav 6-4,6-3 in the other semifinal.
Joining them in the celebration is Yadlapalli Pranjala. The sixth seeded city girl, entered the singles finals of the ITF Women $25,000 tournament at Lagos Lawn Tennis Club in Lagos on Friday. She beat fourth seeded Argentine Victoria Bosio 6-2, 5-0 (retired).