Dhoni being dropped akin to MeToo fire in cricket board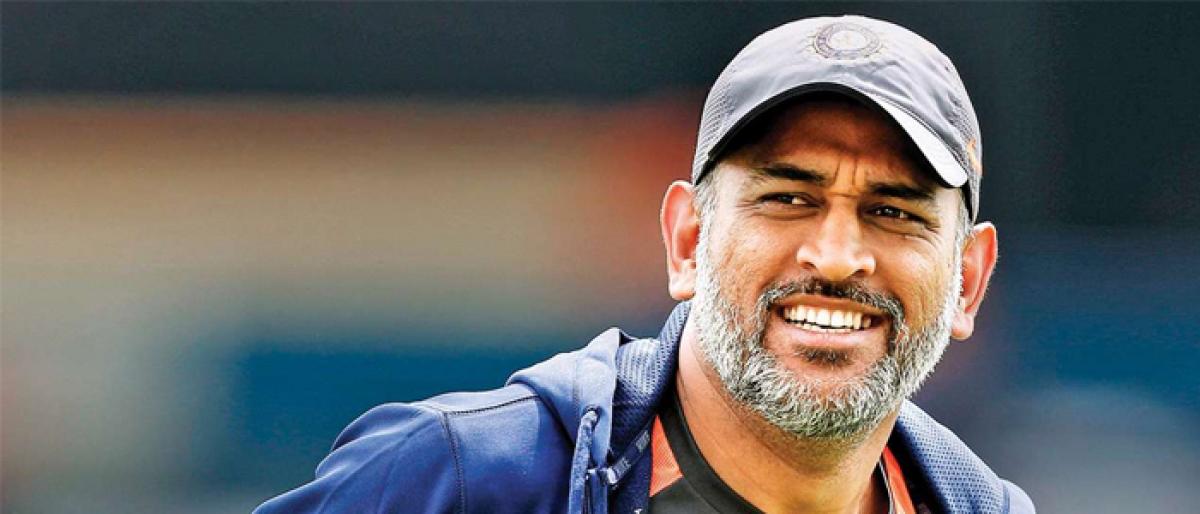 Highlights
The national cricket selectors sparked a bigger conflagration than the raging MeToo fire engulfing Indian Cricket Board CEO Rahul Johri by quietly sending a thank you note to Mahendra Singh Dhoni by dropping him from the Twenty20 squad
The national cricket selectors sparked a bigger conflagration than the raging 'MeToo fire engulfing Indian Cricket Board CEO Rahul Johri by quietly sending a 'thank you note to Mahendra Singh Dhoni by dropping him from the Twenty20 squad.

Stranger things have happened in Indian cricket, but what we are witnessing now is becoming a farce with the two members in the Committee of Administrators (CoA) differing diametrically over addressing the allegation of sexual harassment levelled against Johri by an unidentified lady while they were colleagues in an organisation before he joined the board.

The jury is still out as opinion is divided over the modalities of probing Johri's alleged indiscretion. CoA chief Vinod Rai rightly feels Johri should be given an opportunity to present his case before an independent inquiry committee while the other member Diana Edulji, former captain of India women's team, is equally firm in wanting him to go even if it mean a summary sack.

Why did the CoA chief, board members and its affiliated state association, who run to the Supreme Court on every pretext, not bother to restore the four-member committee to full strength after two of its original members quit within months of their appointment for different reasons.

The board itself is divided as to how it should treat Johri. At least seven of its units, including Amit Shah-headed Gujarat, want Johri sacked as they are actually miffed at his appointment on what they resent as an obscene pay package.

They are also unhappy that their paid employee has usurped their powers without even being answerable to them under the Justice Rajendra Mal Lodha Committee recommendations to revamp the board's administration.

Be that as it may, cricketing activities are going on smoothly. The national selection committee, headed by Mannava Sri Kanth Prasad, is going about picking teams and the senior players have established a direct channel of communication with the CoA.

But then, how did the selectors handle the Dhoni issue? Did they take the great man into confidence to tell the world that they are bringing down the curtain on his Twenty20 career? It does not appear they have thought of such niceties.

None of the selectors might have remembered that in his last Twenty20 game at Bristol, Dhoni created two world records, becoming the first wicketkeeper to take five catches in a Twenty20 international and also the first man to effect 50 dismissals in the shortest format.

Prasad's explanation that there are six Twenty20s coming up in about a month and Dhoni won't be playing and that they want to look at the second wicket-keeper between Rishab Pant, who appears to have come to stay in all three formats, and, lo and behold, Dinesh Karthik.

Prasad could have as well allowed Dhoni to take the call as there won't be anything left between the tour of Australia and the 2019 World Cup, which by all accounts is going to be his last major assignment in India colours, having retired from Test cricket in 2014.

Dhoni could have been given the opportunity of creating another record, statistically! He made his ODI debut in December 2004 at Chittagong and a year later played his first Test against Sri Lanka in Chennai, again in December.

Curiously, he made his Twenty20 debut also in the month of December, in Johannesburg in 2006 and he played his last Test in December, 2014 - and none of the players who who turned out in his debut Test was there.

If he had gone to Australia next month, he would not have ended his Twenty20 international career in December as the three-match series would have ended on November 25 and it is highly improbable he would wait till next December to play his last Twenty20 international!

Among the top international cricketers who are his contemporaries are Alastair Cook, who called it a day after the Oval Test against India last month, and AB De Villers, who has also decided to quit after playing in what he called fantastic series against India and Australia earlier in this year.

Dhoni will be remembered more fondly than most of his contemporaries as he captained India to victories in the 2007 World Twenty20, 2011 50-over World Cup and also took India to the pinnacle of Test cricket as number one team.

Much more can be said about him but that can wait for the day he finally bows out from ODIs. The rest can be completed by the statisticians who have recorded plenty of things about him.

The selectors look at players the way millions of others do in India. All that Prasad would say about the Test squad to Australia is that it is a mixture of experience and youth.

He has nothing to say why Karun Nair is out without playing, though he thought Rohit Sharma's backfoot play will come in handy on hard bouncy Australian wickets. He had nothing to say why there are three spinners, unless Ravindra Jadeja is in as an all-rounder.

If Murali Vijay's past record in Australia and Parthiv Patel's keeping and batting in Duleep Trophy pick them, Prasad has nothing to say about Mayank Agarwal's tons of runs in domestic cricket and for India A. Also, whether Shikhar Dhawan played his last Test outside the subcontinent.

That's why cricket is a funny game!