Infatuation with wellness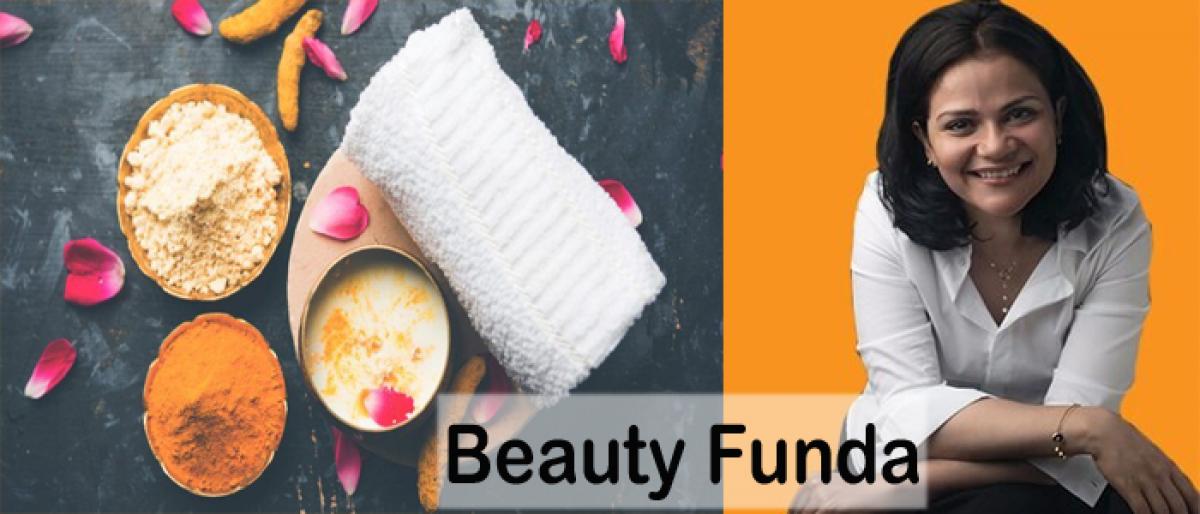 Highlights
Vasudha Rai has worked as the beauty director for Harpers Bazaar, Cosmopolitan and Womens Health Currently, she is a beauty columnist with and regularly contributes to publications She is a certified 300hour yoga teacher and teaches at The Yoga Studio, New Delhi In her free time she writes on wellness, makeup and skincare on her blog Vbeautyco Vasudha who is the author of the book Glow
Vasudha Rai has worked as the beauty director for Harper's Bazaar, Cosmopolitan and Women's Health. Currently, she is a beauty columnist with and regularly contributes to publications. She is a certified 300-hour yoga teacher and teaches at 'The Yoga Studio', New Delhi. In her free time she writes on wellness, make-up and skincare on her blog Vbeauty.co. Vasudha who is the author of the book 'Glow' speaks about the new age infatuation with wellness
Extract:
Today, we're fortunate to live in an age where wellness is the new currency of- cool. But as it becomes the ultimate luxury, we've forgotten its first rule——simplicity. While this new infatuation with self-care is well intended, it hasn't made health more accessible. Eating and living well has become an expensive proposition.
Overpriced supplements, protein powders, green juices and nut butters are the new necessities. Everywhere you look, there are gluten-free pastas, packaged muesli, energy balls and kombucha—all with the promise to fill you to the brim with health. But gluten-free pasta is made with refined flour, and most packaged muesli is highly processed. Kombucha, in fact, is already facing a backlash in health circles because of its high sugar content.
And, in truth, there's no better energy ball than a home-
made laddu. Before we dive into the world of beauty-bestowing ingredients, we must stop looking at foods as mere trends. Health is not a trend but a necessity. While skincare and make-up are accepted tools they should come last not first in the quest for beauty. The problem is that we leapfrog to embellishments and forget the basics. We eschew easily available food for novelty ingredients. I too went to great, lengths to source the latest superfoods, paying enormous amounts in customs duties. It would have been impossible for me not to, especially because I test these things before writing about them.
The 'superfood' tag makes us undervalue everyday meals and pay extra for a health boost. But imagine the naivety of investing in imported elixirs when we live in the land of Ayurveda. India's rich heritage, traditions and mysticism are undisputed but our ultimate treasures are our precious foods, rituals and recipes. We have given the world yoga, fasting, turmeric, sandalwood, ashwagandha and ghee. What's exotic for them lies at our doorstep. In the next few years all health trends will come from our glorious country, be it triphala, millets or chyawanprash. It's now time to reclaim our knowledge and get reacquainted with our inheritance.
After many years of tinkering with new—age nutrition I have come to realise that what changes us is simple
everyday food. We often skip the unglamorous bits for the 'Instagram able' ones. But supplements, beauty powders and medicinal mushrooms only work when they're layered over wholesome meals. I love Indian food, cooked at home in local oils, using time-tested methods, with seasonal produce. After reading, writing and researching on food, I've learnt that our recipes aren't based on flavour alone. There's deep wisdom behind what's on the plate. Traditional Indian meals many medicinal herbs with intense flavour. When I live in India I like to eat local, cooking with unrefined flours, oils and sugars.
We use these everyday ingredients for beauty rituals too. Our long-established oils and ubtans, made with lentils, grains, milk and honey, aren't just beautifying but sustainable too. A home—made bath powder does not pollute waterbodies nor is it expensive. I love good skincare products and luxurious make-up, and I also have a dermatologist on call. But I equally love traditional concoctions of hair oils, cleansers and masks. It's all about balance——moving forward, while being connected to our roots.
- 'Glow', published by Penguin.
Subscribed Failed...
Subscribed Successfully...