Freedom is the highest aspiration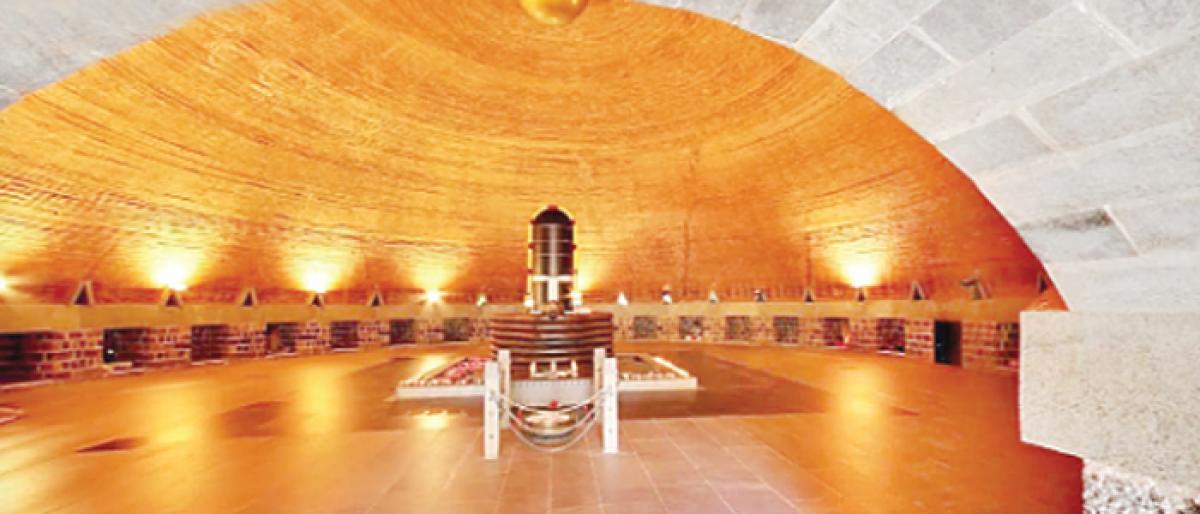 Highlights
We understood the technology of godmaking and we created energy forms through which we can access other dimensions of life Everywhere else, people believe God made them We never told you somebody up there is managing your life Here we said that your life is your karma This means that your life is your making Liberation and freedom are the highest goals of this culture, not god or heaven beca
We understood the technology of god-making and we created energy forms through which we can access other dimensions of life. Everywhere else, people believe God made them. We never told you somebody up there is managing your life. Here we said that your life is your karma. This means that your life is your making. Liberation and freedom are the highest goals of this culture, not god or heaven because this has always been a land of seekers, never of believers
Sadhguru you often refer to Adiyogi. Who is he? Is he and Shiva one and the same?
The word Shiva means "that which is not". That which is, is physical creation. That which is not, is that which is beyond the physical. If you look up in the sky, you see so many stars. But stars are just a small happening – the real thing is the vast emptiness. Today, modern scientists are saying this vast space has a tremendous amount of energy. This is not energy that can be measured by us, like electromagnetic waves, weak nuclear energy, strong nuclear energy, or microwaves, but there is no denying it is tremendously powerful. So, the limitless nothingness is referred to as Shiva. But we refer to Adiyogi, the first yogi, also as Shiva because he perceived "that which is not." Not only that, he provided us the methods to access this limitless possibility.
You say that Shiva walked this land. What evidence do we have to say so?
This did not just happen in one place – the entire nation has been talking about it for thousands of years. When everyone is talking about the same story with minor variations here and there, it could not have just been made up. The problem is, your trust is in the printed word more than the spoken word. This is an oral culture – we always transmitted the most significant things orally. You may think that it is insignificant because it is not written, but anybody can write it down. The way the story is said in this country is not for the facts, but for its truth. History is written in a dialectical way, so that it is always relevant for you. Whether a man existed over ten thousand years ago or not is not relevant unless he has something to contribute to my life today.
The mantra Shiva Shambo is something you keep chanting. What is the power of that mantra? How does it help us?
Today modern science is proving to you that the whole existence is just a vibration of energies. Where there is a vibration there is bound to be a sound. So, in yoga we say the whole existence is just a complex amalgamation of sounds. Among this complex web of sounds, there are a few which are key sounds. These key sounds are referred to as mantras. If you are locked up in a hall and suddenly a key comes into your hand, if you know how to find the keyhole and turn this key, it will open up a whole new world. It can open a completely different dimension of existence for you. In many ways, everything that I am comes from this simple sound of Shambho. It is the key to the beyond.
It is said that God created us. Were we really created by God. Does God exist?
First of all, India is a godless nation. This is the only culture, which is still conscious that god is our making. That is why we have thirty-three million gods and goddesses in this country. We understood the technology of god-making and we created energy forms through which we can access other dimensions of life. Everywhere else, people believe God made them. We never told you somebody up there is managing your life. Here we said that your life is your karma. This means that your life is your making. Liberation and freedom are the highest goals of this culture, not god or heaven because this has always been a land of seekers, never of believers. We always said that mukti or moksha is the most important thing. This is not a philosophy or someone's ideology – this is a natural aspiration within a human being. Freedom is the highest aspiration for Humans.
What about re-incarnation or re-birth. Is there anything like re-birth and do we carry the karma of this life to the next life?
Karma fundamentally means action. It goes far beyond your present level of experience, but at least do you see that from the moment you were born to this moment, every single action you have performed has an impact on who you are right now? The very way you think, feel, understand and experience life is decided by your past activity. That is karma. If you want to know what rebirth is, first you must be willing to die. Some things you can know only by experience! Now, if I say something which is not in your present level of experience, you can either believe me or disbelieve me. But by believing or disbelieving me, it will not enhance your life in any way. If you really want to know, there is a certain sadhana for one to go beyond their present limitations of life. The whole system of yoga is about that.
You often speak about inner Engineering. What exactly is inner engineering?
Inner Engineering is a way of exploring the inner nature of who you are. When I say inner nature, today we are using all kinds of gadgets. But the most complex and most sophisticated level of technology is this gadget, which you call as a human being. If you eat a piece of bread, there is an intelligence which can transform this into a human being within a few hours. You are manufacturing the highest level of technology out of a piece of bread. Whether you give it an apple, rice or whatever else, there is an intelligence here which is capable of doing this. If only you could find access to this intelligence – if even a drop of this intelligence could become a conscious process, your life would become magical in every possible way.
What is meditation, and does it work? If so how?
"Meditation" or "dhyana" means to go beyond the limitations of the physical body and the mind. When you are identified as the body, your whole life is only about survival. When you are identified as the mind, your whole perspective is enslaved to the social perspective, to the religious perspective, to the family perspective. You can't look beyond that. Your body and mind are things that you have accumulated over a period of time. Your body is just a heap of food you have eaten; your mind is just a heap of impressions you have gathered from the outside. These instruments of body and mind are sufficient to live in this world for survival. But life will not be fulfilled with them. Yoga and dhyana are scientific tools, which help you to transcend the limitations of your body and mind and experience the true quality of who you are.
How does one decide on a goal for his life and how can they train or tune themselves to achieve it?
If you see your life as a precious life, what do you want to invest this life into? If you look at it this way, you will find something truly worthwhile to do. If you think in terms of how to earn a living, how to get this or that, then you will do something silly that you will regret. Without any kind of influence, you must stay by yourself somewhere, at least for 2-3 days and look at "What is it that I want to invest this precious life into? What is it that will be worthwhile today and after fifty years for me to invest myself into?" You invest your life into that, whatever it is – however small or big. If you see that something is truly worthwhile and you invest your life in that, this will be a life of fulfillment.
How do you obliterate the boundaries of individuality?
When I utter the word "yoga", most people are thinking of difficult postures. No, yoga means "union." Union means you learnt the science of obliterating the boundaries of your individuality, so that you can experience yourself as something much larger than the way you're experiencing yourself now – as a tiny little body in this limitless existence. So towards this direction, Adiyogi explored the science of human mechanism, how to handle it, how to take it to its peak. And he offered one-hundred-and-twelve methods.
It is said God is one he is omnipresent but then why do we have Cow God, Monkey God, Male and Female gods?
India has always been a land of absolute freedom when it comes to matters beyond material. You can choose your own God – a man God, woman God, animal God, tree God – whatever you want. This is known as Ishta Devata, a God of your own choice. This is the only culture which allows you this freedom. Every individual is free to see what he can relate to best at a certain time in his life. He can create a God of his own and give himself to that process – because it is not about God. It is about bringing a certain quality in you to make you worshipful and reverential towards life. The very reason religion was created was to bring this quality within you. So you worship a monkey, and I worship an elephant. It is fine. And tomorrow, we can exchange our Gods if we want. You can choose God with form, without form, or even no God is alright. It is not rigid, it can change – that is why it is referred to as an eternal religion, Sanatana Dharma. Only that which is ever changing is eternal.