The 10000mAh Rugged Phone OUKITEL WP2 11.11 Pre-order Starts, pay $21 deposit to get cheaper price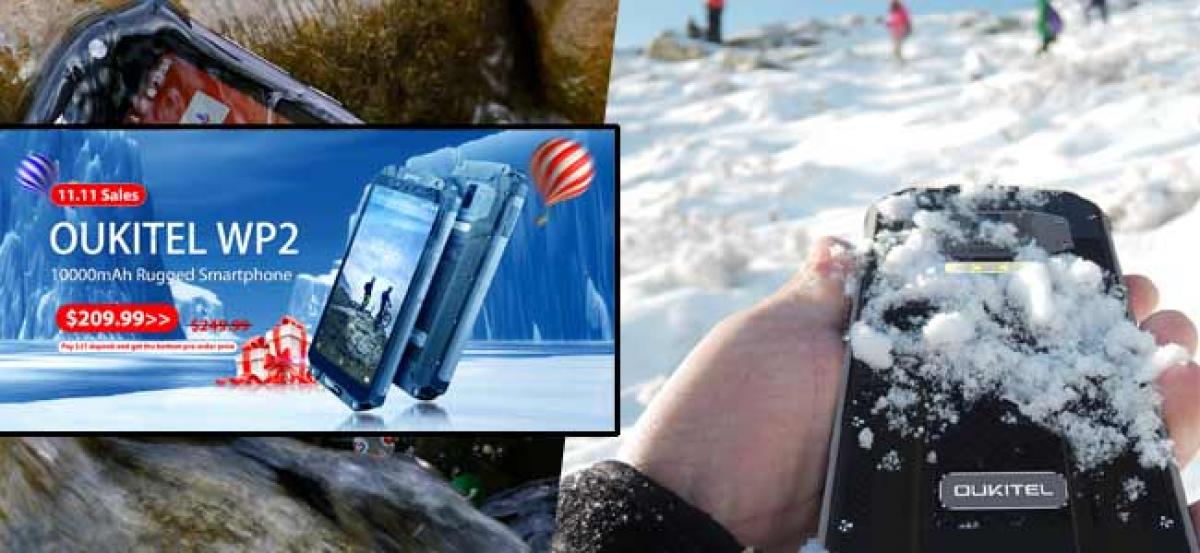 Highlights
In recent years, November 11th has also become a national shopping festival besides Single Day for the single If you think the shopping carnival just starts on November 11th, you are wrong In OUKITEL Official Store, you can preorder the OUKITEL WP2 at just 20999 by paying a deposit of 20 before the 1111 Sale starts In this way, you can get a cheaper price than those who go to store dire
In recent years, November 11th has also become a national shopping festival besides "Single' Day" for the single. If you think the shopping carnival just starts on November 11th, you are wrong. In OUKITEL Official Store, you can pre-order the OUKITEL WP2 at just $209.99 by paying a deposit of $20 before the 11.11 Sale starts. In this way, you can get a cheaper price than those who go to store directly on that day.
The exact details of the pre-order are as follows:
"PHASE ONE" Before 5 a.m. 10th Nov. (Pacific Time) — Pay $21 deposit to pre-order
"PHASE TWO" From 6 a.m. 10th Nov. to 5 a.m. 12th Nov. (Pacific Time) — Those who already paid $21 just pay the remaining payment to order WP2 at just $209.99. With Pre-orders deal, you can save 2% more on 11.11 than new buyers.
OUKITEL WP2 is a good combination of massive 10000mAh battery and three-proof features. It offers super long time standby and protected perfectly well. If you are interested in purchasing this WP2, then it is to your profit to pre-pay the $21 deposit. If you don't want it any more or forget to make the remaining payment on phase two period, your order will be canceled and the deposit will be returned to you. It has to be noted that the activity price may be more than $219.99 for some countries due to other charges, so please check out the detailed price before pre-order the WP2.
You can pre-order the WP2 now with an extra limited coupon code before November 3rd from here: https://goo.gl/mb5mLv , even cheaper than $209.99.
Main features of OUKITEL WP2:
First, IP68 waterproof, dust-proof and shock proof.
Second, 10000mAh high-density battery with 9V/2A quick charger.
Third, 6 inch 18:9 corning gorilla glass display with exquisite metal decoration.
Forth, 16MP Samsung S5K2P7 rear camera and 8MP front camera.
Fifth, MT6750T Octa-core processor, 1.5Ghz
Sixth,4GB RAM+64GB ROM, 128GB expansion.
Seventh, face ID and side fingerprint double unlock.
Eighth, NFC support. Could do mobile payment, work as bus card
Ninth, GPS, Glonass, geomagnetic and gyroscope supported.
Tenth, Super LED flash light with 4LED lights.

OUKITEL WP2 is offering lowest price than usual for the 11.11 shopping festival. But if you want to get it a little bit cheaper, you can pre-order it right now at here: https://goo.gl/mb5mLv