Impossible to cheat in computer-based exams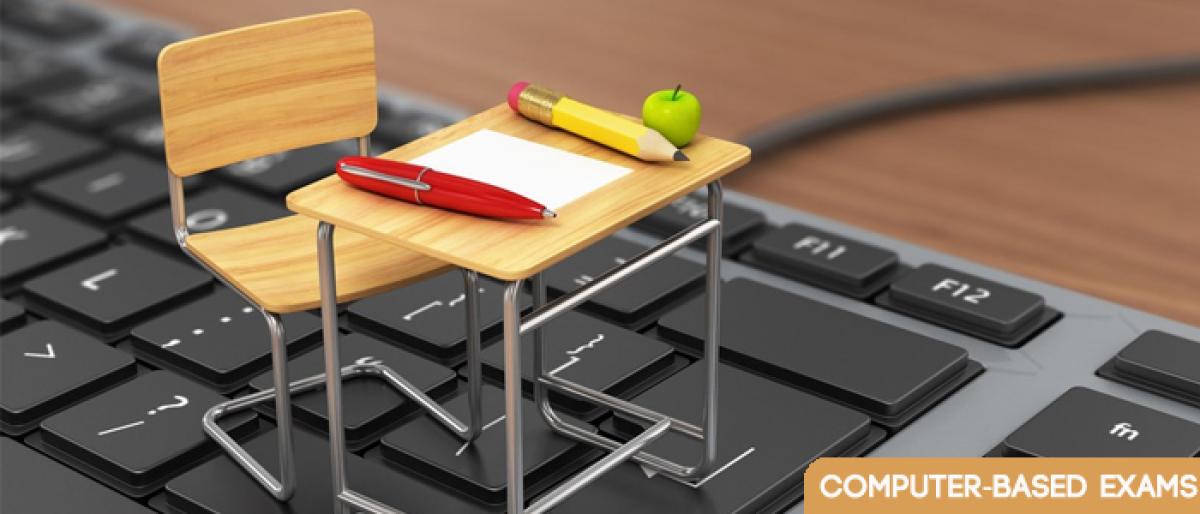 Highlights
Here are the 10 reasons listed out why it is impossible to cheat in IITJEE, CAT and other computer based exams
Here are the 10 reasons listed out why it is impossible to cheat in IIT-JEE, CAT and other computer-based exams.
Nowadays to get admitted to prestigious institutes and well-known colleges are usually based on entrance examinations. Some students try to find shortcuts to success. They try to cheat by approaching touts who claim to offer questions papers or proxy candidates.
Though cheating in computer-based exams like CAT, IIT-JEE among others is almost impossible, candidates continue to reach out to culprits and pay them of money to get help. But what candidates should understand that the touts are actually cheating them of their money because it is highly impossible to interfere with computer-based exams.
There will be a set of questions instead of question paper
An algorithm selects the questions for a particular candidate. So, the question is unique for every candidate. Also, the order of questions is not the same.
There is no human intervention
As the questions are selected at random, no human has access to the entire set of questions.
The questions are encrypted on the server
The encrypted questions get decrypted only when the first candidate begin the exam. Even if someone claims to have access to the question set from the server-end, it would be of no use because the data is totally encrypted.
Stay away from people who claim to have the question paper
The question paper of a computer-based test is encrypted and the exam centre gives access to it just 15 minutes before the exam begins. So, it is a scam to get money from the candidate.
Only one question at a time is displayed on the screen
In pen-and-paper exams, all the questions are revealed but in computer-based exams, only one question is shown at a time. There is a time limit for answering a few questions making it even tougher to cheat.
Don't click photos of questions or share it on social media
You will get caught and land behind bars if you click photos of questions for social media. As photography is banned inside the exam centre and as the series of questions are unique to a certain candidate, a simple check on social media later exposes the culprit. And the roll number of the candidate is also watermarked on the questions.
No use of carrying Bluetooth or any transmitting devices
Mobile phones and Bluetooth devices will not work during the exam as computer-based exam centres deploy RF signal detectors and noise signals to block any transmitting device.
Don't think of the proxy candidate
Many touts try to send 'experienced' proxy candidates for money who will take money to appear for the exam in lieu of the original candidate. It is impossible to trick the invigilator, with fingerprint and picture verification.
Remote access is disabled at examination centres
If some tout claims to 'hack' the exam centre and make some other people write the exam for you remotely then note that remote access on PCs at exam centres are disabled by default and the tout is making a fool of you.
The exam centres will be monitored with hidden CCTV cameras
Cameras use images to capture facial expressions to understand if someone tries to cheat.
Interested in blogging for thehansindia.com? We will be happy to have you on board as a blogger.