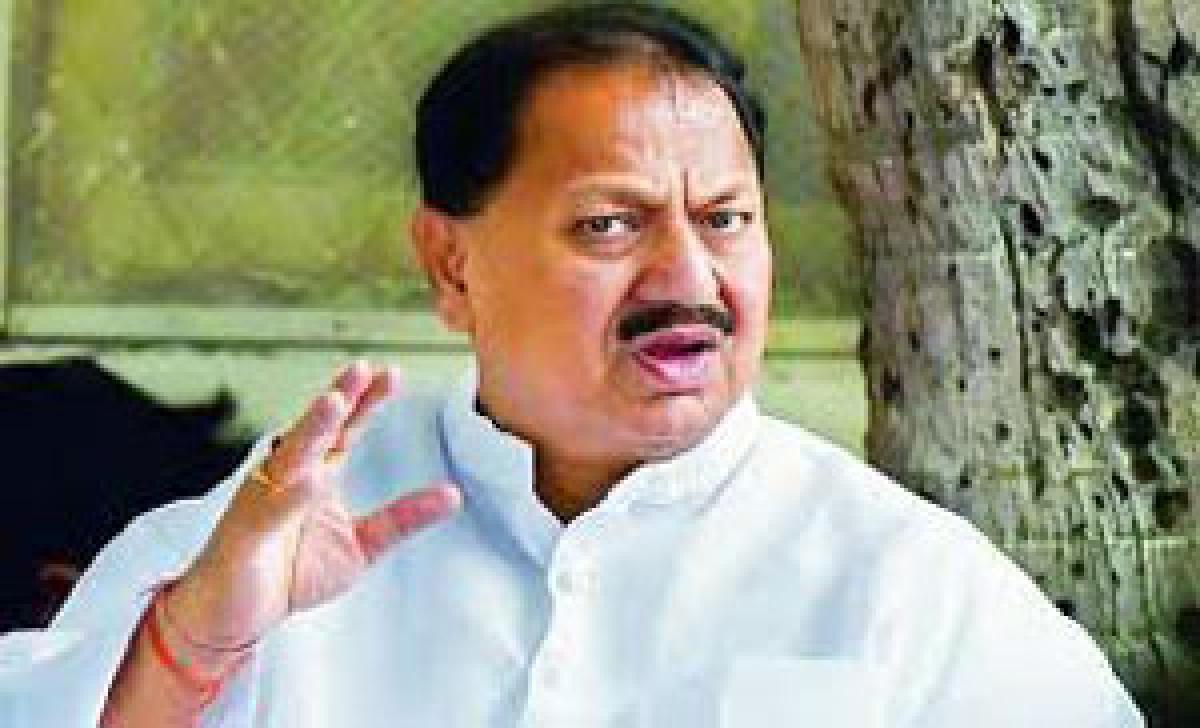 Highlights
KCR is believed to be favouring the candidature of Damodar Rao for the second Rajya Sabha seat from the State, there is a possibility of a last-minute change as Rao belongs to the Velama community
Nizamabad: The name of Dharmapuri Srinivas, special adviser to the State government, has almost been finalised by the ruling Telangana Rashtra Samiti for one of the two Rajya Sabha seats to be filled during the ensuing election, it is learnt. The poll is to be notified on May 24.
The TRS wants to finalise the two party candidates' names before the poll notification.
Nizamabad MP K Kavitha is believed to have played a key role in the party plumping for DS as Srinivas is known in political circles, to provide representation to BCs in the Upper House. Chief Minister K Chandrashekar Rao reportedly agreed to his candidature and finalised the name of DS after holding consultations with top TRS leaders and people's representatives of Nizamabad district. His name is to be officially announced in a day or two.
Even though five senior TRS leaders are believed to have been involved in stiff competition for the Rajya Sabha seat, Kavitha's recommendation did the trick, it is said. The TRS high command is believed to have backed her contention that the presence of a leader with experience in State and national politics is necessary at this juncture. The party is also believed to have felt that providing DS with a chance to go to the House of elders would also give representation to BCs.
Srinivas, a senior politician from Nizamabad district, has been in the field for 32 years. When in the Congress party, he had acted with tact in Delhi. While trying for a separate State of Telangana, he had attempted to improve relations with KCR. Keeping this in view, the Chief Minister made DS adviser to the government with Cabinet rank, as promised.
Srinivas made his political debut in 1982 after working as an officer of Velpur Cooperative Bank. Next year, he contested the Nizamabad Assembly seat on Congress ticket. He was in the Assembly poll fray eight times from various constituencies and played a key role in the party at both National and State levels. After staying away from the 1985 by-election, he lost in 1989 and 1994.
He emerged victorious in 1999 and 2004 Assembly polls, and was elected in 2011 to the State Legislative Council, where he was the Leader of the Opposition till March 2015. When the Congress did not name him for the Council seat, DS joined the TRS after the 2014 elections.
Although KCR is believed to be favouring the candidature of Damodar Rao for the second Rajya Sabha seat from the State, there is a possibility of a last-minute change as Rao belongs to the Velama community. The seat may be allotted to a person either from the minority community or a Reddy, it is reliably learnt.
R Bhupati