Tribals allegedly as Maoists create flutter in Agency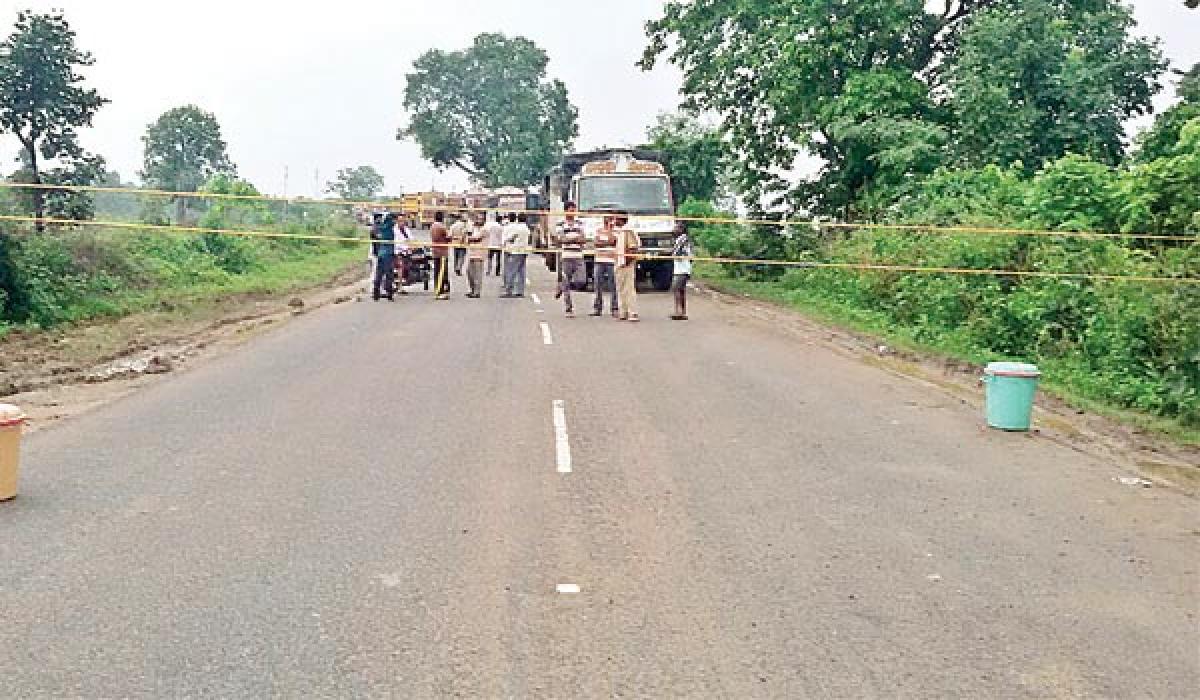 Highlights
The incident comes in the wake of Maoists' call for observing 'Maoist Martyrs' Week' starting from July 28 to August 3 in the restive Dandakaranya region.  It may be mentioned here that Maoists observe the Martyrs' Week every year during this period in memory of the Naxalite movement founder Charu Mazumdar. Against this backdrop, the police had already beefed up the security measures in the regi
Khammam: Indicating all is not well in the Agency, especially on the Telangana-Chhattisgarh border, the outlawed cadres of CPI- Maoist created flutter by allegedly planting explosives on the highway between Venkatapuram and Cherla in Khammam district, little over 300 km from Hyderabad, in the intervening night of Saturday and Sunday.
The incident comes in the wake of Maoists' call for observing 'Maoist Martyrs' Week' starting from July 28 to August 3 in the restive Dandakaranya region. It may be mentioned here that Maoists observe the Martyrs' Week every year during this period in memory of the Naxalite movement founder Charu Mazumdar.
Against this backdrop, the police had already beefed up the security measures in the region by deploying additional forces of Greyhounds, CoBRA and CRPF, besides intensifying combing operations and vehicle checks.
Despite this, around 60 armed rebellions took control of the highway near Ramachandrapuram village under Venkatapuram mandal in the wee hours of Sunday.
They stopped the vehicular movement and told the travelers to keep quite. They arranged a rope across the highway and placed two sealed plastic bins on the road.
They reportedly told the road users that the bins were filled with explosives and they may go off if the rope is removed. The Maoists, who loitered for about an-hour-and-a-half in the spot, disappeared into the nearby forest leaving posters of martyrs, and pamphlets on the road.
Fearing explosion, a large number of vehicles stranded on both sides of the rope blockade till 6 am. However, the police, who reached the spot in the morning, restored the traffic. Later in the afternoon, the security personnel, who cordoned off the entire area, pressed bomb disposal and dog squads into the service.
The authorities also summoned another bomb disposal squad from Hyderabad as a backup to deal with any kind of exigency. Blocking the road for about four hours, the police cleared the explosives.
Speaking to The Hans India, Bhadrachalam ASP R Bhaskaran said: "One of the two bins was filled with explosives. The expert team detonated it safely and the situation is totally under control now.
The combing operation will go on as usual."  The letter purportedly left by the Maoists appealed to people to observe Martyrs' Week.
Opposing the Green Hunt operation, the Maoists demanded the Central and State governments to stop atrocities against the Adivasis and marginalized sections. Meanwhile, the people living in bordering villages appeared edgy with the fear of being caught in the crossfire.


Interested in blogging for thehansindia.com? We will be happy to have you on board as a blogger.