For youth of Hyderabad, ganja delivery just a phone call away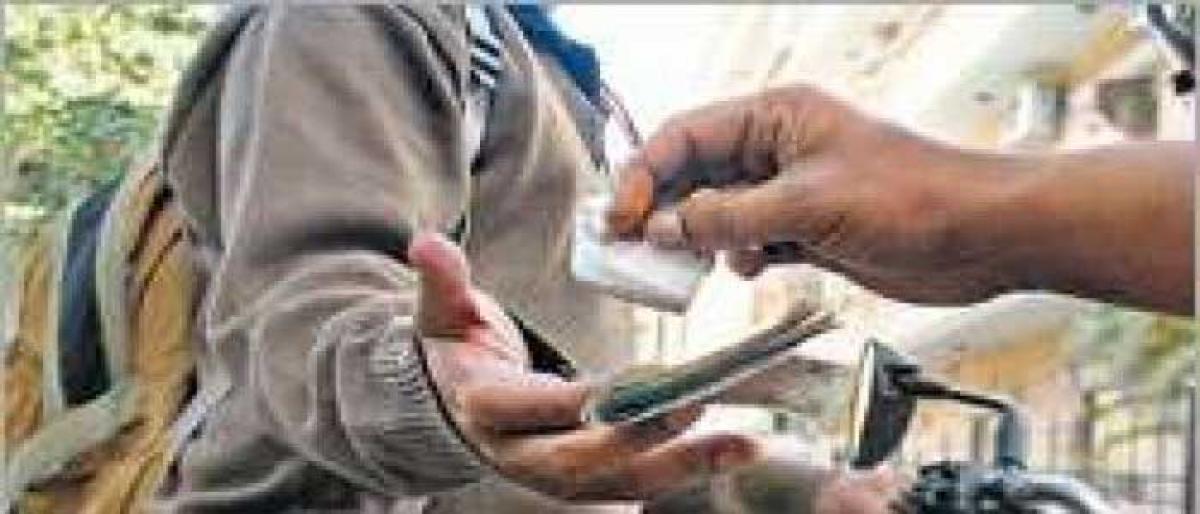 Highlights
Following the extra vigil by Excise and police sleuths, ganja peddlers in city are delivering ganja to a specific location by charging few extra hundreds. Most of the customers who opt for such services are found to be teenagers with a large peer groups amongst which contacts of these peddlers circulate. Psychiatrists believe that providing excessive cash to young kids may give them an opportunity
Hyderabad: Following the extra vigil by Excise and police sleuths, ganja peddlers in city are delivering ganja to a specific location by charging few extra hundreds. Most of the customers who opt for such services are found to be teenagers with a large peer groups amongst which contacts of these peddlers circulate. Psychiatrists believe that providing excessive cash to young kids may give them an opportunity to opt for such services too.
While the city Excise department has targeted the areas such as Dhoolpet, Mehedipatnam, Nanakramguda, etc., which are prone to ganja peddling, peddlers have found their ways to deliver the drug to specific location with the help of a phone call. Akhil (20) (name changed), a student from a reputed engineering college in the city, was addicted to the drug and is currently undergoing a de-addiction therapy.
He said after the current drug menace, peddlers, to avoid the risk of getting caught in the demarcated areas, are now willing to deliver ganja to a location specified by the buyers.
They charge anything between Rs 300 to Rs 500 extra over the price of what you are buying, depending on how far the location is, he said. He further added that this has provided the youngsters with a better option and avoid the risk of being caught while making the purchase.
One of the ex-ganja peddlers from Fateh Nagar said, `the area is under complete surveillance and many have left such illegal businesses in the locality. However, few of the peddlers continue to sell ganja as they own a vehicle which helps them deliver the drug at a different and preferably safe spot in the city. ``The buyers have the contact details and everything is planned over a phone call", he said.
While it can be said that citizens of all age group opt for such a service, Raisa Luther, a psychiatrist and a de-addiction therapist from Hope Trust said, `out of every 10 patients that she receives, 6 are under the age of 19. "Most of them are teenagers coming from broken families or other sensitive family background", she said.
She further added that a parent giving more than required money to their teenage kids also lies as a major reason for them to form such habits.
She said teenagers are easily lured into drugs out of enthusiasm and the more denial they face from the society; the more their rebellious nature will get them attracted towards such habits.