Sewing machines distributed to tribal women in Vikarabad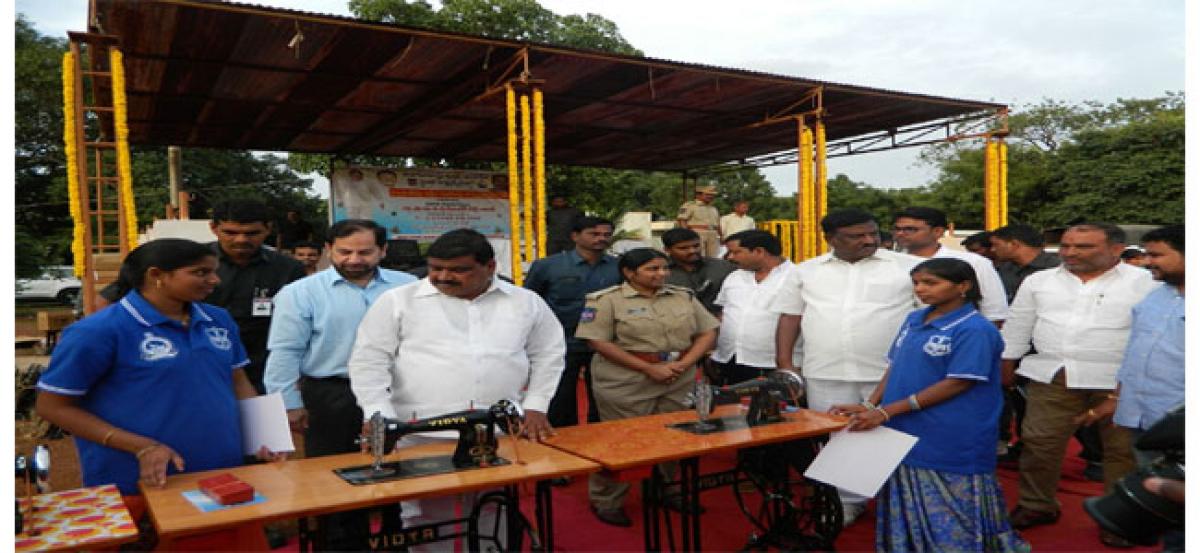 Highlights
A free training camp in tailoring, sponsored by Vikarabad Police, was concluded here on Wednesday The training intended to provide employment to the poor tribal women State Transport Minister P Mahender Reddy attended the valedictory function as chief guest
Vikarabad: A free training camp in tailoring, sponsored by Vikarabad Police, was concluded here on Wednesday. The training intended to provide employment to the poor tribal women. State Transport Minister P Mahender Reddy attended the valedictory function as chief guest. The minister lauded SP Annapurna, who took special interest in conducting the camp, for undertaking such a noble endeavor.
The minister also congratulated district Collector Syed Omar Jaleel for providing necessary funds to conduct the training camp. Congratulating the trainees, the minister informed that a Hyderabad-based company has come forward to employ interested trainees. He also promised that state government would provide necessary support to those who conduct such noble programs to alleviate poverty. SP Annapurna thanked the district Collector for not only providing necessary financial assistance but also the facilities required for conducting the training camp.
District Collector Syed Omar Jaleel, Vikarabad SP Annapurna, District Library Chairman Kondal Reddy and Additional SP Narsimhulu were present on the occasion. As part of the training, 65 poor tribal women were given free training in tailoring and sewing machines were distributed to them.
BY E Mogulaiah