Congress to work on probable list after sealing political alliances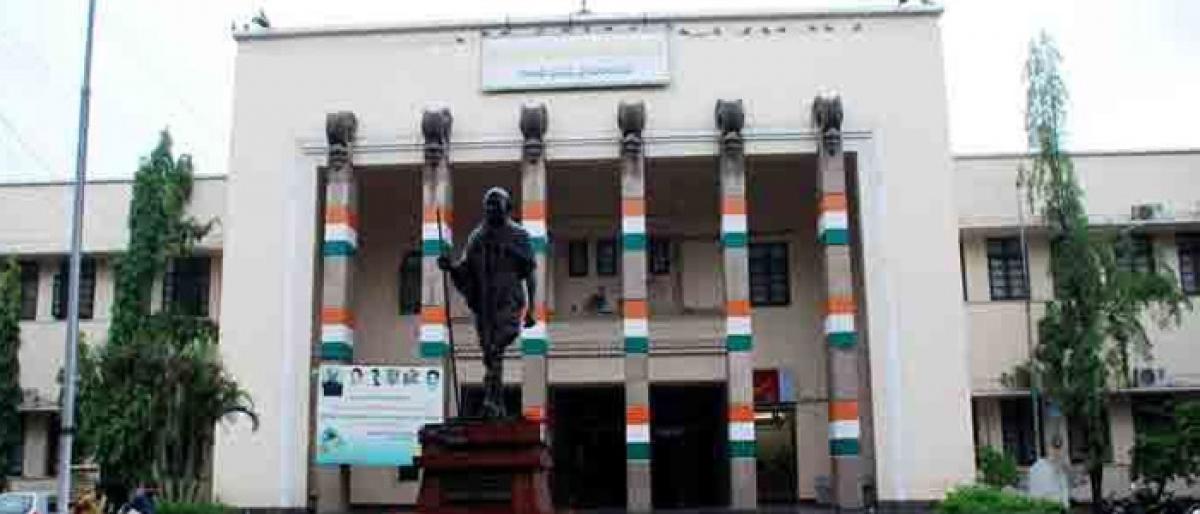 Highlights
The Congress party decided to take up the selection of candidates for the next elections as soon as the alliances with other parties are finalised The party hastened the process of knitting an alliance with likeminded parties in view of the early elections to Assembly It entrusted the responsibility of negotiation with other parties to a committee of senior leaders
​Hyderabad: The Congress party decided to take up the selection of candidates for the next elections as soon as the alliances with other parties are finalised. The party hastened the process of knitting an alliance with likeminded parties in view of the early elections to Assembly. It entrusted the responsibility of negotiation with other parties to a committee of senior leaders.
Party state affairs in-charge RC Khuntia, TPCC president Uttam Kumar Reddy, former leader of opposition in Assembly K Jana Reddy, LOP in Council Shabbir Ali, working president Bhatti Vikramarka and three AICC secretaries would be members of the committee.
The committee would discuss the alliance issue with Telugu Desam Party (TDP), Telangana Jana Samiti (TJS) and Communist Party of India (CPI). According to sources, the seniors committee would come to an understanding with those parties on the broad contours of alliance. If they agree to work with the Congress, the final decision would be left to the TPCC.
A senior leader of the party said that the negotiations with other parties would begin soon and within a week a clear picture would emerge. The seniors committee would consider the demands of the other parties and would decide whether it would be possible to accommodate them. After the number of seats to be left to alliance partners is decided, the Congress would begin the selection of candidates of the party.
It has to complete this exercise as the notification for the elections to Assembly would be issued in October. According to the party leaders, the Congress is ready to give about 20 to 25 seats to the alliance partners. It may give 15 seats to TDP, five to seven seats to TJS and one or two to CPI. This leaves the Congress with 90 to 94 seats to contest.
The seniors of the party would also take the opinion of alliance partners about the seats they want to contest. The possibilities of giving those seats would be examined thoroughly and deal would be finalised.
A few senior leaders of the party said that the Telangana Jana Samithi and Telugu Desam would be given more seats in North Telangana, where the Congress is weak and did not have strong candidates. TDP would be given more seats in Nizamabad and Adilabad where it has support.
The Congress would begin the selection of candidates for about 90 to 95 seats through a screening committee. The committee would shortlist three names for each constituency and would submit reports to the TPCC and AICC.
The AICC would examine the proposals with the help of the surveys which have been conducted by it independently and the candidates would be finalised by it by the time of issue of notification.
Interested in blogging for thehansindia.com? We will be happy to have you on board as a blogger.