TRS, more of words than deeds: BJP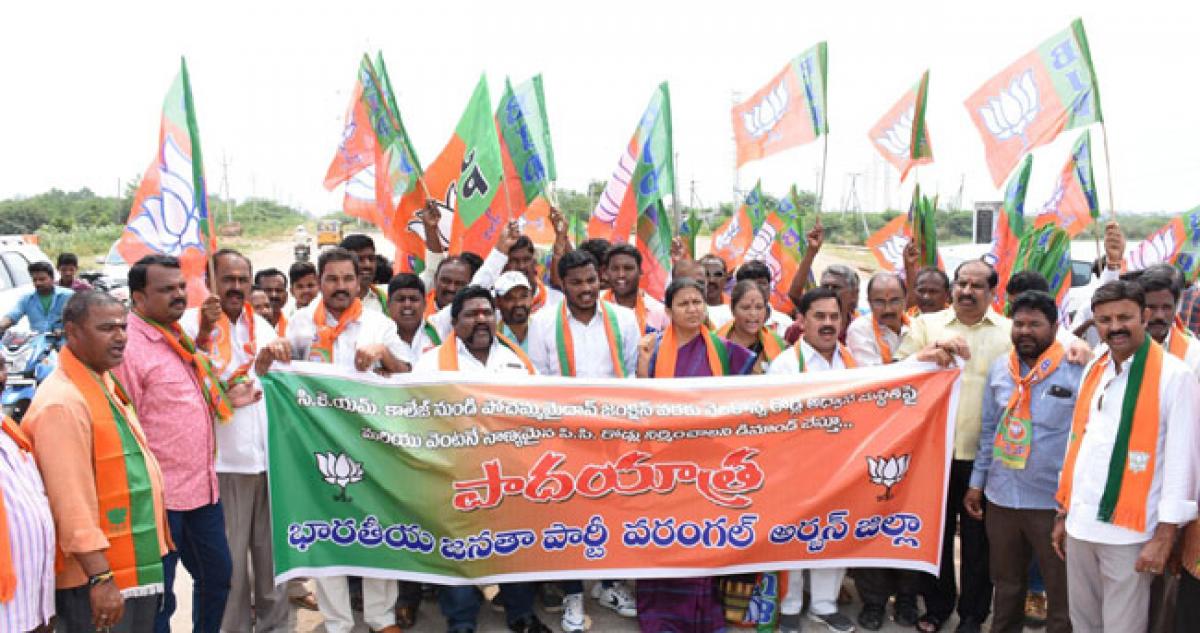 Highlights
Bharatiya Janata Party BJP Warangal Urban district president Rao Padma has criticised the TRS for its failure to develop the State
Warangal: Bharatiya Janata Party (BJP) Warangal Urban district president Rao Padma has criticised the TRS for its failure to develop the State. Speaking at a programme here on Wednesday, she said that the TRS, which got the mandate of the people, totally ignored infrastructural development in the State. Referring to the pathetic condition of the roads in the city, she accused the TRS government of focusing more on commissions rather than on development.
"The TRS government is more of words than deeds," she termed, referring to the launch of umpteen number of developmental works and failing to perform them. A whopping number of developmental works were launched just a day before the Chief Minister K Chandrashekar Rao dissolved the Assembly, she said, accusing the ruling party's people representatives of doing so for commissions.
Referring to repair works taken on Desaipet road, she said that it's a yearly phenomenon. "Ahead of Ganesh Nimajjanam every year, leaders take up the repair works of Desaipet road without maintaining quality," she said.
Warangal East Assembly constituency convenor Mandala Suresh, Sangani Jagadeeshwar, Kandagatla Satyanarayana, Manthen Ramesh, Puppala Rajender, Kanukuntla Ranjith KumarBoda Vijay Kumar, Chirla Snehalatha Reddy, Valaboju Srinivas and Pulyala Ravinder Reddy were among others who participated in the Pada Yatra as part of creating awareness among the masses about the failures of TRS government.
Subscribed Failed...
Subscribed Successfully...