Chaddi gang member gets arrested again! By SOT sleuths Rachakonda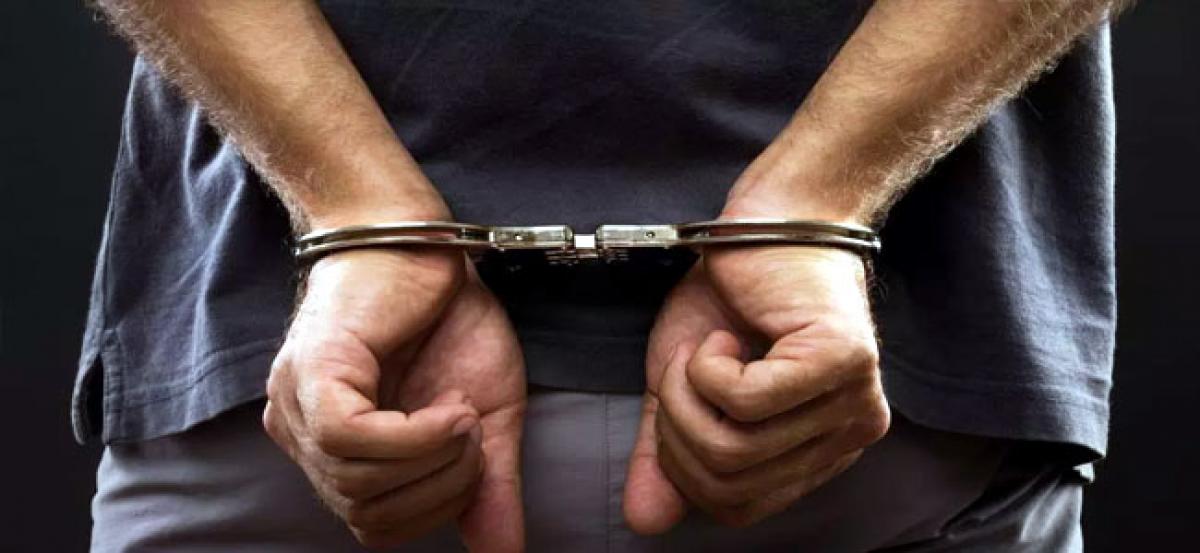 Highlights
Special Operations Team sleuths Of Rachakonda commissionerate arrested another criminal from the Chaddi gang hailing from Gujarat, Khaju Mavoji, 30, a farmer in Sahada village in Dahod district
Hyderabad: Special Operations Team sleuths Of Rachakonda commissionerate arrested another criminal from the Chaddi gang hailing from Gujarat, Khaju Mavoji, 30, a farmer in Sahada village in Dahod district.
He was picked up by police near Garbada bus stand on September 21 and produced before the local court in Garbada district and brought to Hyderabad on Tuesday on Transit warrant.
In August, Rachakonda police arrested four members after the six month efforts to trace the accused involved in a burglary cases in Telangana and A.P the gang committed 14 offences in the city.