RTC special services for Group IV exam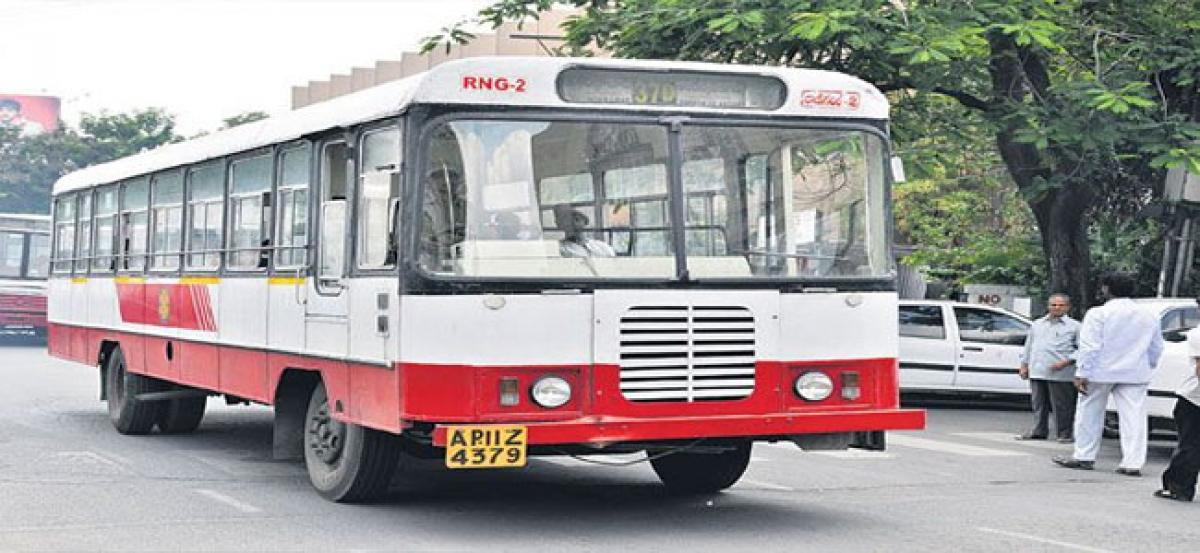 Highlights
In view of the TSPC Group IV Exam being held on Sunday, The Greater Hyderabad Zone of TSRTC has made elaborate arrangements for operating about 250 special buses during the examination hours from various places to examination centres and back for the convenience of the candidates attending the exam
Hyderabad: In view of the TSPC Group IV Exam being held on Sunday, The Greater Hyderabad Zone of TSRTC has made elaborate arrangements for operating about 250 special buses during the examination hours from various places to examination centres and back for the convenience of the candidates attending the exam.
Executive Director, Greater Hyderabad Zone, RTC, said in a press release: "TSRTC officials are deployed for monitoring at bus stops to ensure hassle-free boarding and alighting of buses by the candidates before and after the examination hours. Supervisory staff have also been deployed at all major bus stops to ensure proper stoppage of buses at bus stops/ bus bays and also to educate candidates in availing the required bus routes."
The zonal enforcement squad of GHMC equipped with 6 jeeps would be on surveillance duty during the morning hours to ensure clearance of traffic during the morning hours Communication centres have been established at Koti and Rathifile with contact numbers – Koti: 9959226160 and Rathifile Bus Station: 9959226154. Candidates can contact these numbers in case of any information regarding buses.