Couple claims to be in touch with Pranay's spirit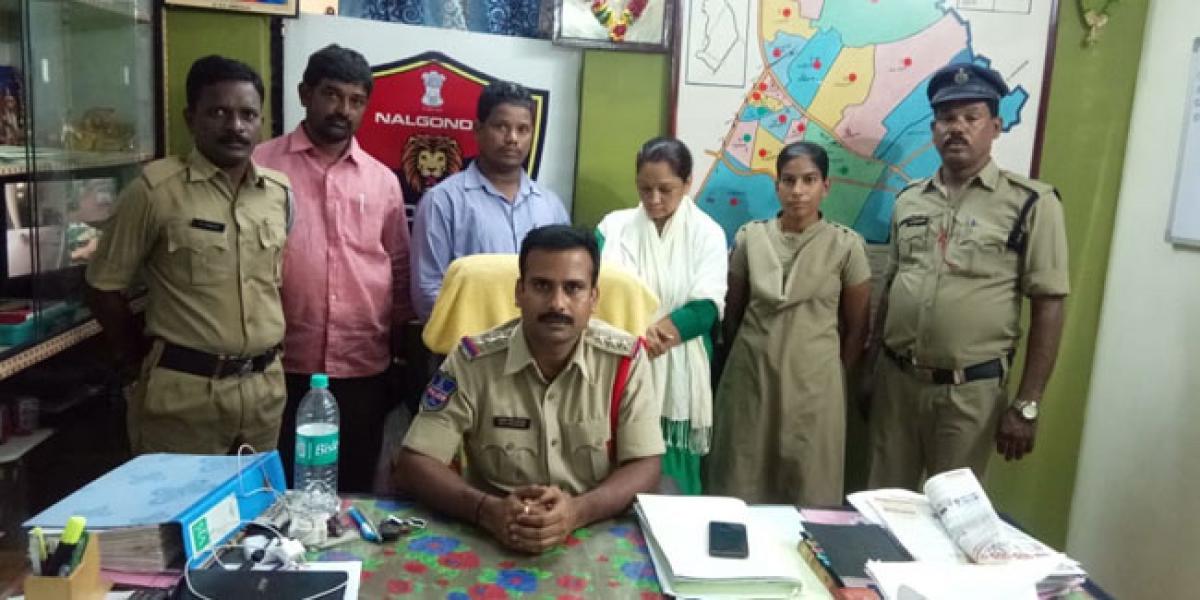 Highlights
In a bizarre incident, a coupleNaga Rao and his wife Satya Priyafrom Hyderabad claimed that the victim of honour killing Pranays spirit was talking to them regularly and ready to interact with his wife Amrutha if she comes along with them to their residence in the State capital
Miryalguda: In a bizarre incident, a couple—Naga Rao and his wife Satya Priya—from Hyderabad claimed that the victim of honour killing Pranay's spirit was talking to them regularly and ready to interact with his wife Amrutha if she comes along with them to their residence in the State capital.
The couple was arrested by the local police on the compliant of Amrutha and Pranay's family members in Miryalguda. According to sources, on Sunday, Naga Rao and Satya Priya visited Pranay's house in Miryalguda and said that thes spirit of Pranay was in touch with them and was revolving around the house and worrying about the Amrutha.
They further said that Pranay was murdered by Maruthi Rao as they had enmity in the previous birth. Pranay is willing to take rebirth as a child of Amrutha, but it is not be possible if Pranay's statue is erected.
They tried to influence and convince the Amrutha and Pranay's family members with their fictitious stories and said they would help Amruta to interact with Pranay's spirit at their residence at Patancheruvu in Hyderabad, if only Amrutha accompany them.
Suspecting foul play in their actions, Pranay's family members informed the police about the couple. Police rushed to Pranay's house and took the couple Naga Rao and Satya Priya and their driver into custody for interrogation.
Prior to this incident, the same couple had contacted Amrutha several times over phone and tried to convince her to facilitate her interaction with Pranay's spirit at their residence in Patancheru.
After detailed interrogation by the police, on Monday, Miryalguda One Town CI Nagarjau paraded the arrested couple Naga Rao, Satya Priya and their driver before media in a press meet held at Miryalguda. He explained the couple's high drama. Later, the couple was remanded.