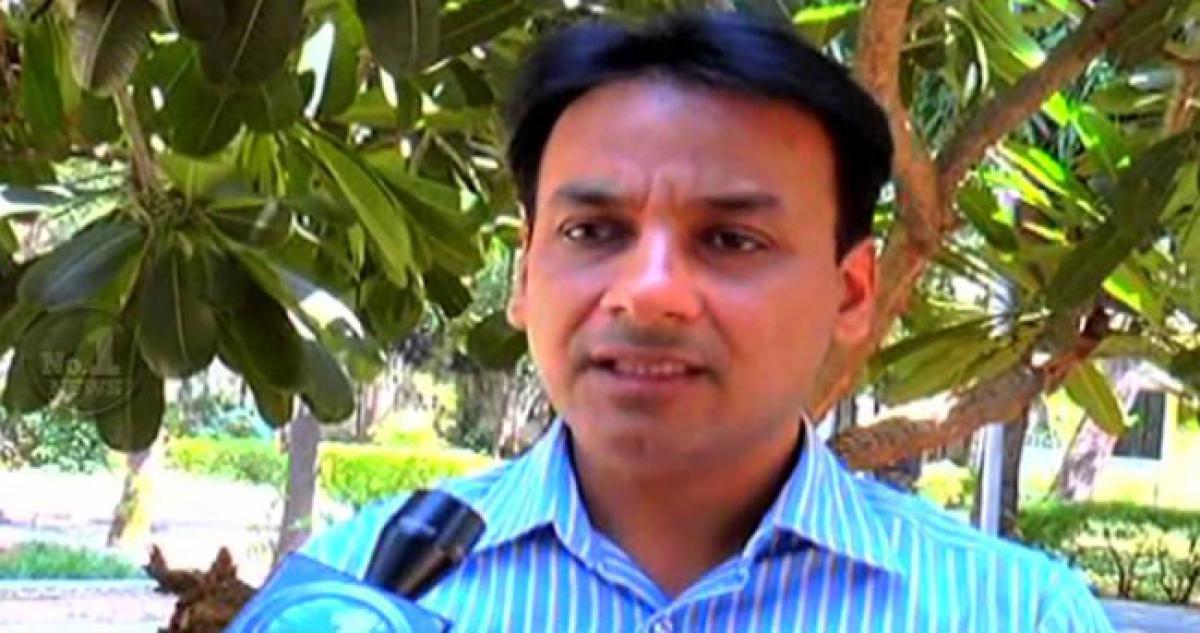 Highlights
District Collector Gaurav Uppal on Tuesday inaugurated the media centre at DPRO office in Nalgonda Speaking on this occasion, he said the media centre will provide election information to print and electronic media scribes from time to time
Nalgonda: District Collector Gaurav Uppal on Tuesday inaugurated the media centre at DPRO office in Nalgonda. Speaking on this occasion, he said the media centre will provide election information to print and electronic media scribes from time to time.
He informed that all necessary measures and arrangements have been taken to conduct Assembly elections fair and transparent manner. Nodal officers were deputed as election officers for smooth conduct of elections, he added.
VVPATs will be used in the elections for the convenience of voters so that they could know to whom they voted, he underlined. He warned that cases will be filed against parties and candidates who violate the model code of conduct.
In this programme, AD Srinivas, land and survey AD Srinivasulu, DTWO Naryana Swamy, Collectorate AO Mothilal and others participated. As a part of election arrangements collector Gaurav Uppal has conducted a special meeting with election nodal officers at collectorate meeting hall . Speaking on this occasion , he directed them to submit the information regarding election management plan.