Land grabbers erect structures overnight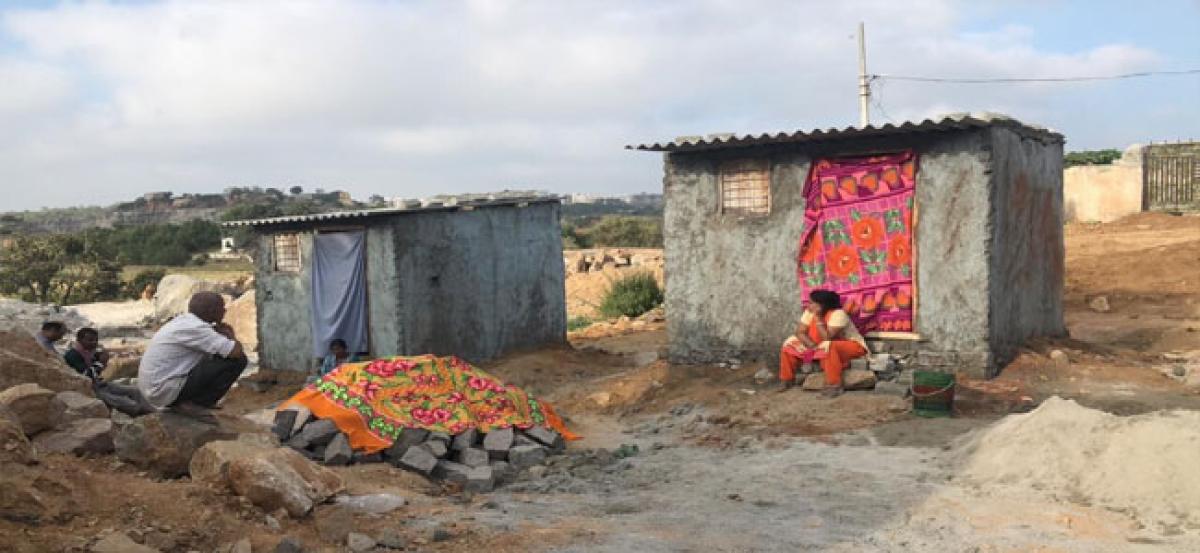 Highlights
If one wants to see diligent work within a deadline, then one has to learn from the encroachers and land grabbers The demography of empty government lands is changed overnight with construction of rooms and concrete basements in the land
Gajulramaram: If one wants to see diligent work within a deadline, then one has to learn from the encroachers and land grabbers. The demography of empty government lands is changed overnight with construction of rooms and concrete basements in the land. A similar encroachment activity is taking place by land grabbers, who are erecting basements on government lands during nights and are able to complete the construction of rooms in survey no 329 in Kattamaisamma locality of Devender Nagar the next morning. This has been possible only because of the Revenue Department officials preferring to look the other way.
Locals on Sunday alleged that VRAs Vasu and Satyanarayana, who had gone to take up demolition of the illegal structures, returned without taking up the task. They told The Hans India that the officials were giving lame excuses which also gave scope for doubts. When THI tried to telephone MRP Gowtham Kumar for his reaction, he did not respond. VRO Bala Raju informed THI that the department staff was on election duty and that the demolition would be taken up with police protection later.
However, residents expressed doubts as the department officials went back with Bala Raju preferring not to bother about the demolition. They suspect that the revenue staff was encouraging illegal constructions on government lands citing election duty as an excuse.