Operation Akarsh twirls Congress, TDP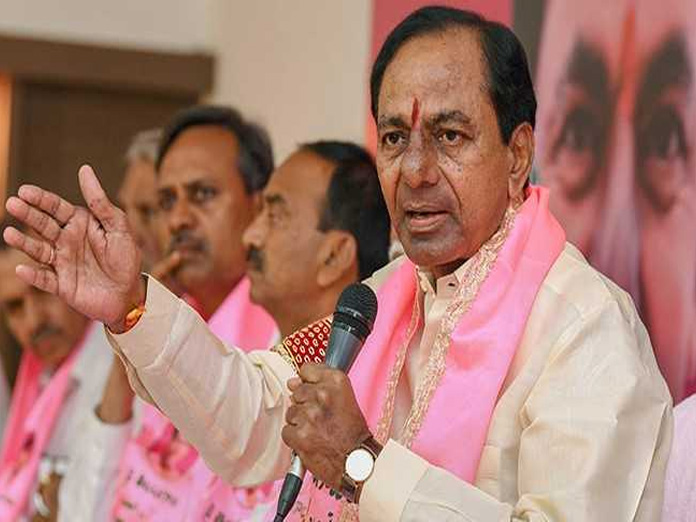 Highlights
Ahead of Lok Sabha elections, TRS supremo K Chandrashekar Rao is all set to resume Operation Akarsh in February Close on the heels of his onetime rival in the justconcluded assembly elections Vonteru Pratap Reddy switching loyalties to the ruling party, KCR has put poaching of prospective leaders from Congress and TDP on a fasttrack
​Hyderabad: Ahead of Lok Sabha elections, TRS supremo K Chandrashekar Rao is all set to resume Operation Akarsh in February. Close on the heels of his one-time rival in the just-concluded assembly elections Vonteru Pratap Reddy switching loyalties to the ruling party, KCR has put poaching of prospective leaders from Congress and TDP on a fast-track.
Strong speculation is doing rounds in the political circles that TRS working president KT Rama Rao's arch rival in Siricilla Assembly segment KK Mahender Reddy, Congress senior leader and MLA P Sabita Indra Reddy's son Karthik Reddy, former CLP leader K Jana Reddy and TDP MLAs -- S Venkata Veeraiah elected from Sattupalli and M Nageshwara Rao from Ashwaraopet -- were holding talks with TRS high command and that it was just a matter of time before they announce their joining TRS.
According to sources, the TRS leadership wants to complete the process of Operation Akarsh before the notification for Lok Sabha elections. Sources said that the party is certain that it would easily win 16 out of the 17 Lok Sabha seats in Telangana leaving one seat to AIMIM president Asaduddin Owaisi.
Senior Congress leader and former home minister Sabita Indra Reddy may also shift loyalties if TRS agress to give Chevella Lok Sabha ticket to her son Karthik. The TRS is looking for a strong candidate from Chevella after the sitting MP K Vishweshwar Reddy quit the party and joined Congress. Another senior leader K Jana Reddy's name is also making rounds in the TRS circles.
It is learnt that Jana Reddy's son Raghuveer Reddy is insisting the former to join TRS. At least eight MLAs from Congress and TDP in the newly-elected Assembly are willing to join the TRS. Sources said that the two TDP legislators - Venkata Veeraiah and M Nageswara Rao -- already got green signal from KCR.
The recent one-on- one meeting between Veeraiah and KCR strengthened the speculation of the TDP MLAs joining TRS. The other TDP MLA Nageswara Rao, who was first reluctant to join the party, is also willing to join KCR's party. A clarity on who is joining will come after the conclusion of gram panchayat elections this month end, the party sources said. The Congress, however, is trying to put up a brave face saying that KCR was indulging in mind game.