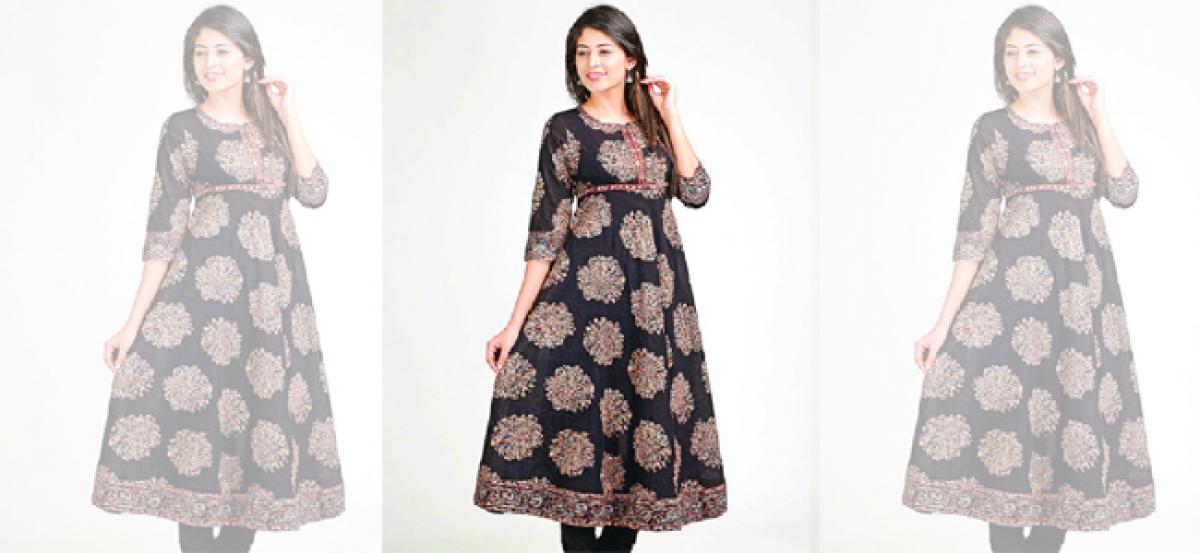 Highlights
While you would love to wear those floorlength anarkalis, the sad truth is that the long flowy silhouette with bunched up fabric will make you appear shorter But no need to lose heart, ladies The short kalidar anarkali with the long vertical lines of the kalidar anarkali creates an illusion of height and makes you look taller
Kalidar anarkali style kurti
While you would love to wear those floor-length anarkalis, the sad truth is that the long flowy silhouette with bunched up fabric will make you appear shorter. But no need to lose heart, ladies! The short kalidar anarkali with the long vertical lines of the kalidar anarkali creates an illusion of height and makes you look taller.
Straight silhouettes
While the market is afloat with a mind-boggling number of kurti designs, you need to be careful about the length of your kurtis. Short kurtis that end at the knee make you look shorter. So, go for long straight kurtis as they help create an illusion of an elongated frame. In case, you want to pair them with palazzos, make sure the bottoms flow in the same line as the kurti as a neat look will make you look taller.
Deep necks
When you are shopping for kurtis, looking just at the fit, colour and prints isn't enough. Neck designs play a big role when it comes to Indian ethnic wear. So, make sure you pick deep necklines like V-neck or sweetheart neck as they make your neck look slenderer as compared to collared or closed neck designs.
Solid colours
If you have a petite frame, wearing kurtis with different colours on the bodice and flare might not be a good idea. This type of kurti will make you appear shorter as it separates your upper and lower half. Go for single coloured kurtis instead as it creates a solid vertical frame and makes you look taller.
Front-slit kurtis
Move over traditional kurtis with side slits! Go for front slits that begin at the waist, and wear them with solid coloured bottoms. This will create lines that make your legs look longer and also make you look slimmer.
Layers
With the beautiful, flowy silhouettes, Indian ethnic wear leaves you with a lot of room to play around with layers.
Look beyond the obvious and try pairing your kurti with an ethnic jacket on top and match it with skirts or an interesting pair of palazzos! The layered long lines kurti will make you look taller.