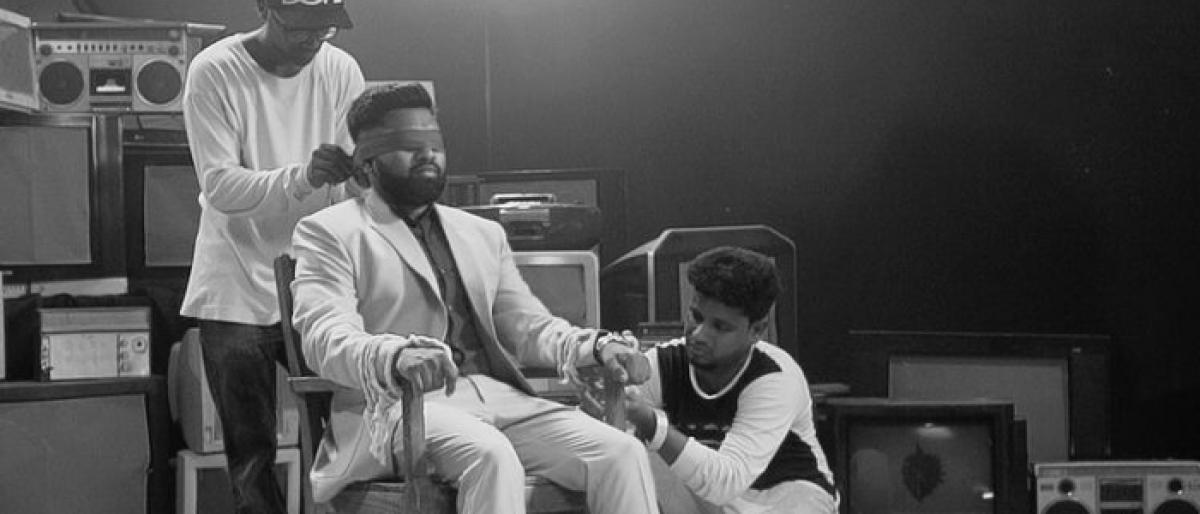 Highlights
Woman, like every human being deserves all the love that she could ever get instead receives lust, abuse, discrimination and abuse Her silence is taken for granted, her innocence is taken advantage of, and the pain and suffering she goes through is often ignored Woman, even if she is filled with grief portrays herself to be happy and alive
Woman, like every human being deserves all the love that she could ever get instead receives lust, abuse, discrimination and abuse. Her silence is taken for granted, her innocence is taken advantage of, and the pain and suffering she goes through is often ignored. Woman, even if she is filled with grief portrays herself to be happy and alive.
While many speak against this state of affair; it is when the same is said in the form of a song, it gets closer to the heart and sets people thinking. A song has always been more effective in moving people. And it is once again proved by the recently released the song 'Arupu' that made its message reach people who took things literally for granted.
'Arupu' is sung by the 'Pathang' song fame and now popular for Bigg Boss show, Roll Rida and Manisha that the former wrote along with his partner for earlier video, Kamran.
Produced by Sunil Gaddamedi and Srini Srigadha and directed by Harikanth Gunamagari Arupu has had millions of views on YouTube and has certainly brought tears in the eyes of many with its lyrics and screenplay. It depicts the violence on women and breaking barriers. The song explains the emotional trauma, which a woman goes through in face of abuse.
Director Harikanth says, "We wanted give the video a different approach so that it reaches a wider audience. The first time when I heard the lyrics, I strongly believed that the rap had to tell a story to the audience and that's how I happened to direct it." Speaking about the challenges that came up he said, "The budget was really a challenge for us.
The video that was shot had a really high budget and our producers helped us to move forward as they happened to like the concept."
Talking about the idea of showing positive and negative phases in a women's life on screen the director said, "I happen to be a brother and a son and I realise that the whole concept of visualising a woman's life has always been stereotypical. I wanted to show the actual face of a women's life and that's how we framed the shots in a way that the reality and imagination of people is shown to every individual."
'Arupu' is fast climbing up the charts. In the past too, songs like 'O Ri Chiraya' in Hindi and 'Adapillanamma' in Telugu that describe the struggles a woman endures every day, and emphasise on a need for change when penned with emotionally laced lyrics and sung passionately well, went straight into the hearts of people.
These songs continue to be popular. Madhu Priya, the local girl, who has shaken hearts of Telugu people worldwide with her song 'Adapillanamma' shares, "This song was written and sung by me eight years ago. I wrote this song to share my pain and agony and every girl's suffering.
Being born on the day of Krishnashtami, I was often told that I was unlucky for my family and this has broken me from the inside. After singing this song and being noticed by millions I can proudly say that I am a girl and even today people take me as an inspiration."
The Hindi song Rupiya has stolen the hearts of many. It talks about women's dignity and how they should be independent. The song has made its singer Sona Mahapatra popular across the country.
While few songs mention the pain, they are songs that focus on women empowerment; 'Girls Like You' by Maroon shows the importance of a woman in one's life and the song 'Who Run the World Girls' by Beyonce made an impact on girls as it strengthened their motto to live life.