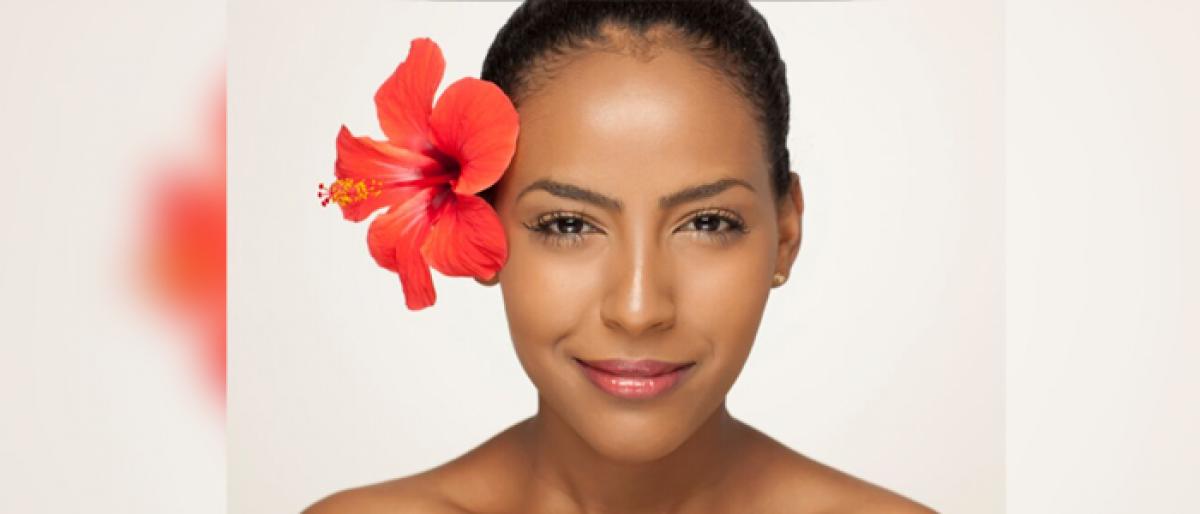 Highlights
Anthocyanocides also have natural astringent effects that control excess oily skin tighten large pores They also have antiinflammatory properties that reduce skin inflammation
Beauty facts of hibiscus that will help nourish your skin
Rich in Antioxidants
Antioxidants are amazing for your skin's health! Hibiscus is chockfull of antioxidants known as anthocyanocides.
These antioxidants are powerful against skin damaging free radicals that cause premature aging of skin.
Anthocyanocides also have natural astringent effects that control excess oily skin & tighten large pores. They also have anti-inflammatory properties that reduce skin inflammation.
The Botox Flower
If there's any flower that has botox properties, it's hibiscus! It firms and lifts the face, which leave it looking youthful! Mash up a few hibiscus flowers using a mortar and pestle then apply them onto your face, avoiding the eyes. Rinse off after 15 minutes to experience a natural face lift. Don't forget that it's filled with Vitamin C that also boosts collagen production.
Evens Skin Tone
Got an uneven skin tone, hyperpigmentation, dark spots and other discolorations? It's time to use hibiscus on your skin! It contains AHAs (Alpha Hydroxy Acids) including citric and malic acid that have exfoliating powers which speed up cell turn over, revealing fresh new lighter skin.
Intense Moisturizing Action
The petals of hibiscus and also its leaves have a high mucilage content. This means when crushed, they are slippery and slimy. Don't be grossed out! This property makes hibiscus incredibly moisturizing! That's why you can find hibiscus in curly hair products especially those that are designed to provide slip & hold while sealing in moisture. This moisturizing action is also good for keeping skin hydrated and looking fresh instead of dry and dehydrated
Exfoliates Dead Cells
Hibiscus is a rich source of Alpha Hydroxy Acids which are known to be powerful exfoliators in the skin care industry. The AHAs in hibiscus dissolve dead cells and flaky skin on the skin's surface, revealing fresh new skin underneath.
Controls Oily Skin
Suffering from greasy skin? Use hibiscus tea as a facial toner! You can make hibiscus tea then pour it into ice cube tray and freeze for 2 hours. Use an ice cube all over your face after cleansing it to tone your skin naturally, tighten large pores and regulate the amount of sebum secreted on your face.