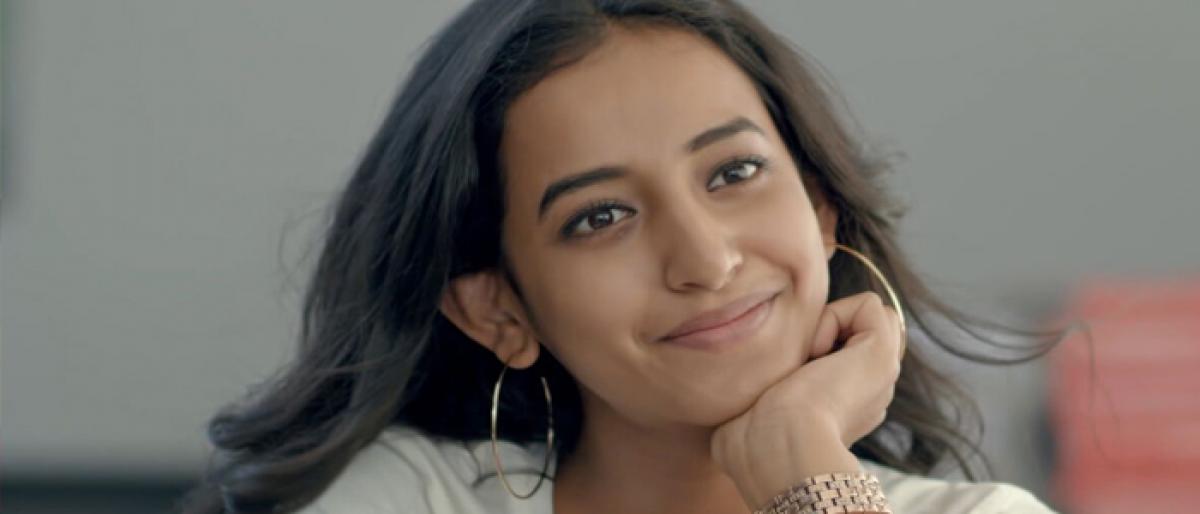 Highlights
The actress who has been gaining attention with her work in the Telugu film industry is definitely up to achieving newer goals Apoorva Srinivasan will now be seen in the newly released web series Chitra Vichitram which is aired on ZEE5
The actress who has been gaining attention with her work in the Telugu film industry is definitely up to achieving newer goals. Apoorva Srinivasan will now be seen in the newly released web series 'Chitra Vichitram' which is aired on ZEE5.
She shares, "The web series reminds me of my college. It is about something that happens in college at some point or the other; it happens in our life too. It is going to be hilarious and entertaining."
On working in movies and then getting into web series Apoorva says, "I enjoy my work, so, I have no complaints be it web series or movies. It is just work. The world is expanding today and we watch everything on Netflix or on a video. So, working in a movie or web series - it is the same."
Despite the past year being full of acting assignments, Apoorva continues to pursue education. "Well, I can say acting is not my career yet, since I am also studying simultaneously. I am someone who goes with the flow. Over the last one and a half years, it was all about acting. I am enjoying whatever I am doing, and it is all going really great. I met some of the smartest people which have been amazing."
Going back to her first day in front of the camera, she says, "I did not feel it was a first time for me. It may be because I am an extrovert. I talk a lot, I am not shy as a person and so in front of the camera I never felt nervous. I am a classical dancer and to face crowd is not something that scares me and so I felt the same while I faced the camera for the first time."
It's Priyanka Chopra in the film industry that inspires the young actress, "I really love her personality and confidence. More than her movies, it is the person that she is. I am big fan of hers and I like that fire in her."
Her favourite web series is 'Game of thrones'. "I am obsessed with the series. Apart from that I love reading books and I am also a biker. I am a home person. I literally go to bed by 9:30 pm," she reveals.
Apart from a few films that are in the process of getting confirmed and the web series on hand, she is not much into planning. She says, "I am looking forward to life surprising me."