Braid techniques for your D-day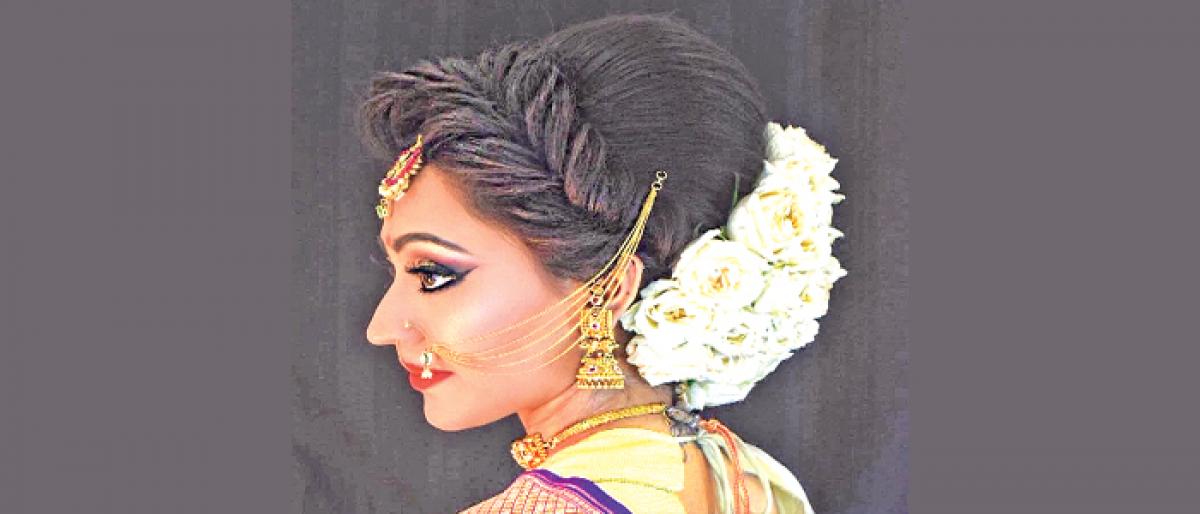 Highlights
Trends come and go, and they come again Of late, it has been impossible not to notice the comeback of the braids They are making quite a statement with the neo brides, who are breaking away from the conventional stereotypes Braids look beautiful and they are very versatile From loose fishtail braids, to braided crowns and braided updos, it is also a modest way to keeping your hair in place
Trends come and go, and they come again. Of late, it has been impossible not to notice the comeback of the braids. They are making quite a statement with the neo brides, who are breaking away from the conventional stereotypes. Braids look beautiful and they are very versatile. From loose fishtail braids, to braided crowns and braided updos, it is also a modest way to keeping your hair in place.
Depending upon the outfits and the various events planned for your wedding, you can indulge in either a classic, sophisticated hairdo or even something, that is boho inspired. There's a wide variety of braid techniques to put your look together for the 'Big day'.
The dreamy, mermaid-like fishtail braids are a great choice for the 'mehendi' daytime look teamed with fresh flowers, especially when the venue is outdoors.
A braid wrapped around the head like a crown, with the rest of the hair left behind in curly waves. This braided crown loose hair styled with a flowing ensemble is an exotic look for the wedding cocktail party.
Bridal updo with braided crown involves wearing your hair as a braided headband and the rest of the hair in an updo. It is one of the most elegant ways to do up your hair for the reception.
The romantic braided hairdo involves braiding the hair on one side with the rest of the hair pulled up in a loose knot. Adding hair accessories and/or orchid flowers will elevate your glamour quotient. This hairstyle is perfect for 'sangeet' where the bride and groom finish the dance evening on a romantic number.
The classic braid with lots of 'gajra' is by far the most ethereal look for any bride during the 'saat pheras'. Complete your look with hair accessories and flowers.