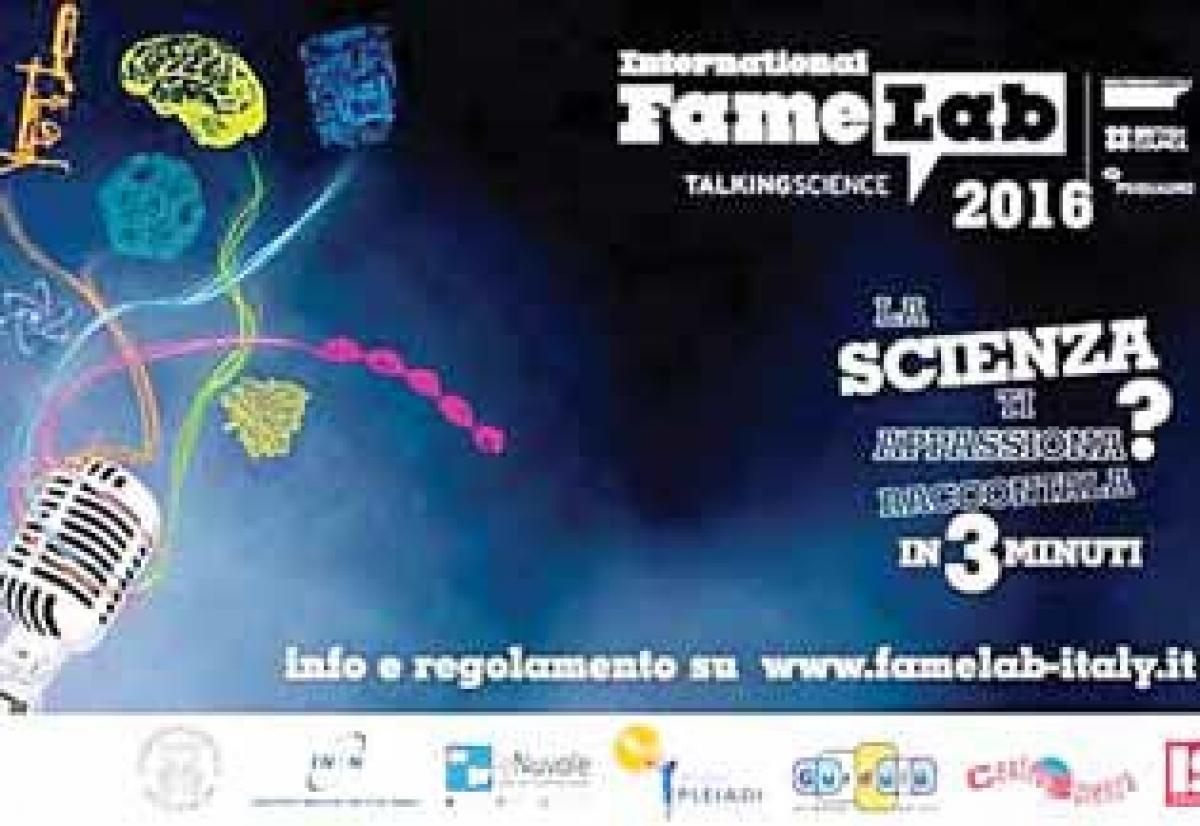 Highlights
The competition is aimed at presenting scientific concepts in an interesting and innovative manner to the non-science audience. Open to applicants aged over 20  40 years as on June 1 2016, the competition requires students to fill in an application form and submit a three-minute video of their Science Talk' in a unique
Hyderabad: Underscoring the significance of India's strong scientific heritage and its potential for technological innovations, British Council is inviting applications from scientists, engineers, mathematicians and researchers for FameLab India 2017 – world's largest science communication platform that it launched in India earlier this year.
The competition is aimed at presenting scientific concepts in an interesting and innovative manner to the non-science audience. Open to applicants aged over 20 40 years as on June 1 2016, the competition requires students to fill in an application form and submit a three-minute video of their Science Talk' in a unique format. The winner of the national FameLab competition will get an opportunity to represent India and compete with contestants from over 27 countries at The Times Cheltenham Science Festival in the UK in June 2017. The last date for applying to FameLab India is October 30 2016.
Mei-kwei Barker, Director, British Council South India said, "We firmly believe FameLab will connect with young audiences in India, provide an innovative communication platform to make science accessible to all and encourage the next generation of researchers. We are delighted to partner with the University of Kerala and the Kerala State Council for Science, Technology and Environment (KSCSTE) for our regional finals in South India".
Prof P K Radhakrishnan, Vice Chancellor, University of Kerala said: "By encouraging communication of scientific outcomes to the society through FameLab, we are adding a great value to higher education"Dr Suresh Das, Executive Vice President, Kerala State Council for Science, Technology and Environment (KSCSTE) said: "Our young scientists and engineers will be the architects of the science, technology and innovation landscape of our country in the coming years. I am delighted to hear that FameLab is providing them a platform to express their voice."
The South India regional finals will be held on 30 November 2016 at Tagore Theatre, Thiruvananthapuram. The regional finals will be preceded by a two-day residential science communication workshop to be led by eminent science communicator Prof Iain Stewart from Plymouth University, UK. The national finals of FameLab India will be held at Indian Institute of Science Education and Research, Pune in January 2017.