IND v NZ, 1st Test: 'Key man for India,' Former New Zealand all-rounder marks down a player for Day 4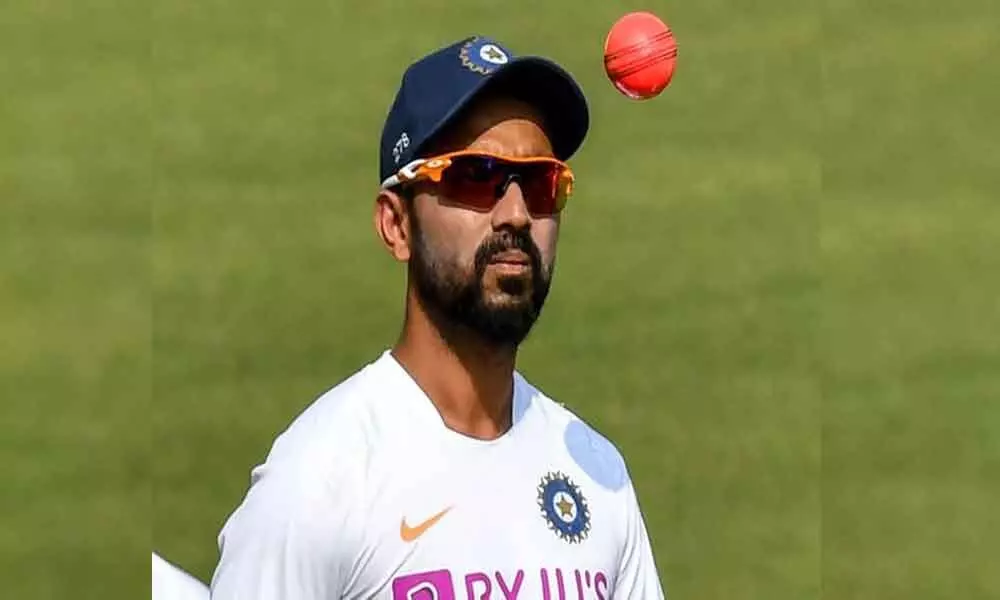 Highlights
Former New Zealand all-rounder Scott Styris has picked Ajinkya Rahane as "key man" for Indi ahead of their crucial Day four in the ongoing Wellington Test.
Former New Zealand all-rounder Scott Styris has picked Ajinkya Rahane as "key man" for India ahead of their crucial Day four in the ongoing Wellington Test.
The Indian team trailed BlackCaps by 39 runs at stumps of Day three on Sunday. At the end of the day, which saw India lose four wickets in their underway second innings, the tourists had Rahane and Hanuma Vihari at the crease.
While Vihari ended Day three with a score of 15 from 70 balls, Rahane has so far contributed 25 runs to India's total of 144.
Speaking at the Star Sports' post-match show, Styris handpicked Rahane as India's "key man" for the remainder of the Test while he insisted that India's Test vice-captain's approach was similar to that of New Zealand captain Kane Williamson.
"There will be a lot of focus on Rahane, he cannot afford to lose partners at the other end, it forces him to go out of his bubble. New Zealand will know he has technique is similar to Kane, waits for the ball is well equipped for the cut, so success will come. He will be the key man for India tomorrow and New Zealand will be aware of this," Styris further explained.
The same show also featured India's veteran VVS Laxman, who advised Virat Kohli to take a cue from Williamson in regards to the current New Zealand conditions.
Laxman suggested that Kohli has shown signs of being uncharacteristically desperate to score runs. The Indian skipper has not had a great series so far, across formats but according to Laxman, patience will be the key to Kohli's possible success in the Test series.
"I think he [Kohli] has to show more discipline and more patience. It should be just like the way he showed after the tentative start. I think, for a stroke player, especially when someone is low on scores, not high on confidence, you want to score a lot more runs. You want to attack, want the opposition to bowl attacking lines and lengths. New Zealand have done really differently.
They did not give Virat Kohli anything to score. Whenever the ball was bowled at the stumps, Virat Kohli was scoring. Whenever there was room offered, he was scoring. But whenever it was short-pitchedd, it was into his body. It was almost testing his patience. The Big 4 also are stroke players. The way they get their runs is by scoring quickly. But what we have seen in this series so far, especially Virat, he was forced to play that ball outside the off-stump," Laxman explained.
Giving further advice to Kohli, Laxman said," The discipline that we see from Virat Kohli at the start of the innings was missing. Even in the 2nd innings, he was looking to play those lavish drives which we don't really see from Virat even in subcontinent conditions.
In these conditions, you have got to respect the ball which is pitched up at the start of the innings. I thought the way Kane Williamson approached his innings in the 1st innings is the way to handle this New Zealand attack."