BC body, Ambedkar-Phule Jatara Committee oppose Uranium mining in Nagarkurnool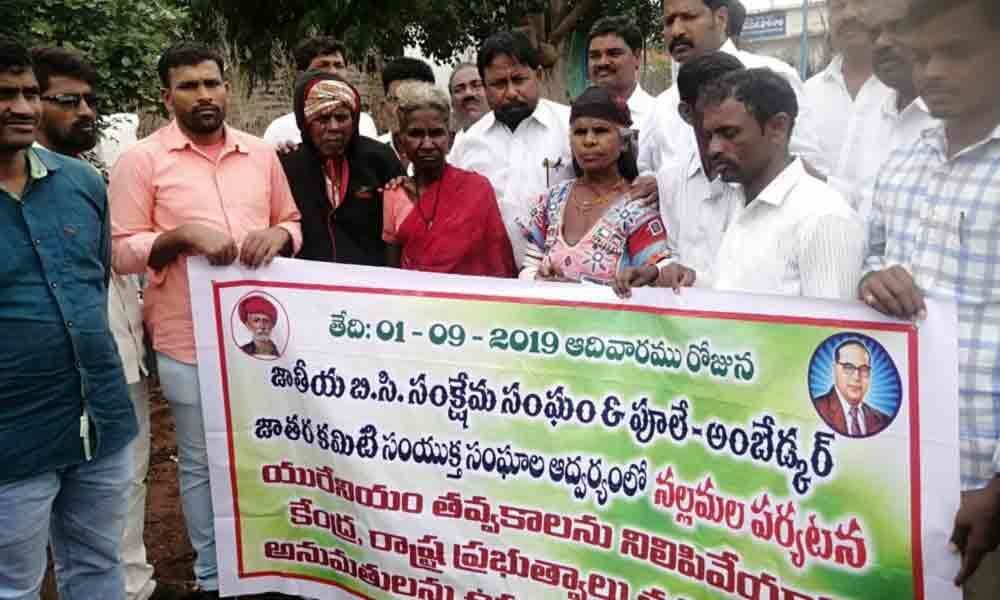 Highlights
The members of Ambedkar-Phule Jatara and National Backward Classes Welfare Association, while touring the Nallamalla forest region under Ambrabad mandal of Achampet constituency in Nagarkurnool district on Sunday
Nagarkurnool: The members of Ambedkar-Phule Jatara and National Backward Classes Welfare Association, while touring the Nallamalla forest region under Ambrabad mandal of Achampet constituency in Nagarkurnool district on Sunday, vehemently opposed the State and the Central governments move to carry out Uranium mining in the Nallamalla forest area.

They said Uranium mining would not only ruin the lives of poor tribals of the region, but it would also destroy the flora and fauna of the region, causing irreparable damage to the environment.
The members of Ambedkar-Phule Jatara visited the village of BK Uppunutala in Ambrabad mandal and interacted with locals and tried to find out their opinion and created awareness among them about the adverse affects of Uranium mining. "We have come here to get the first-hand experience of the region of the proposed Uranium mining site in Nallamalla forest and interacted with the poor tribals. They are all unaware of Uranium and its ill effects to their lives and the environment. We have urged them to fight united to stall the mining by the State and the Central governments," said the members of both the associations, while speaking to media on Sunday.