Cash-strapped Zilla Parishads look to government for funds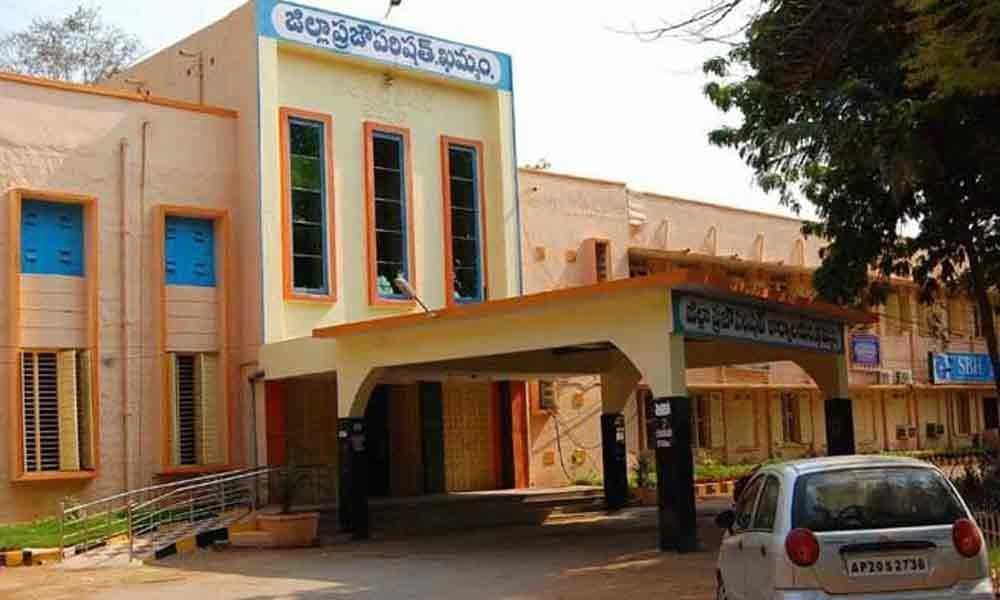 Highlights
Government yet to issue instructions for sanction of funds from the Finance and other departments
They will have to wait for more time to get funds
ZPs used to get funds from the Centre and State through the Finance Commissions in the past
The 14th Central Finance Commission changed the rules and the grants were given directly to the Gram Panchayats from 2015 to 2020
Hyderabad: Fund-strapped Zilla Parishads are looking at the State government for funds as they do not have any reserves and special allocations to take up works.
Sources in the Panchayat Raj department told The Hans India that there are no funds with the ZPs. On the other hand, officials of 32 Zilla Parishads are in dilemma over the funds as the government is yet to give instructions to them for the funds mobilization.
In fact, government has to issue instructions for sanction of the same from the Finance and other departments. They said that the government has to take policy decision in this regard.
The ZPs used to get funds from the Centre and State through the Finance Commissions in the past. But the 14th Central Finance Commission has changed the rules and the grants were given directly to the Gram Panchayats from 2015 to 2020.
The State Finance Commission also allocates funds to the Zilla Parishads on per capita basis. But the funds allocated by the SFC were meager in the past few years, they said.
The sources informed that ZPs get a share of stamp duty and seigniorage from the government. However, these funds were not released properly in the past five years. With this there were no funds with the ZPs.
Even the old ZPs do not have any funds as the flow of funds to them from the State government was very low to help the newly formed ZPs.
As the government bears the expenditure of the salaries and maintenance, the ZPs could continue to function for name sake.
The State government is yet to present its full budget to the Assembly and make allocations to the ZPs.
The chairpersons of the Zilla Parishads are hoping that the government may make some financial provisions for the ZPs in the budget.
Though the establishment of the 23 new ZPs along with nine old ZPs has been carried out successfully in June, the government is yet to allocate funds to them.
There is no clarity whether the government allocates per capita funds from the beginning of this financial year or from the date of establishment of the ZPs.
According to the Panchayat Raj Act, 2018, the Zilla Parishads income consist of the Central or State Government funds, grants from all-India bodies and institutions for the development of cottage, village and small scale industries, share of the land cess or local cess, State taxes or fees as may be prescribed, proceeds from taxes or fees which the Zilla Praja Parishad may, under any law and levy etc.
They can get income from endowments or trusts administered by the ZP, donations and contributions from the Mandal Praja Parishads or from the public in any form.
Though the Act has provided for the income sources, there is no revenue from these sources to the ZPs till now. Officials said that the ZPs may have to wait for some more time to get funds.