CM KCR lauds employees contribution to State's rapid development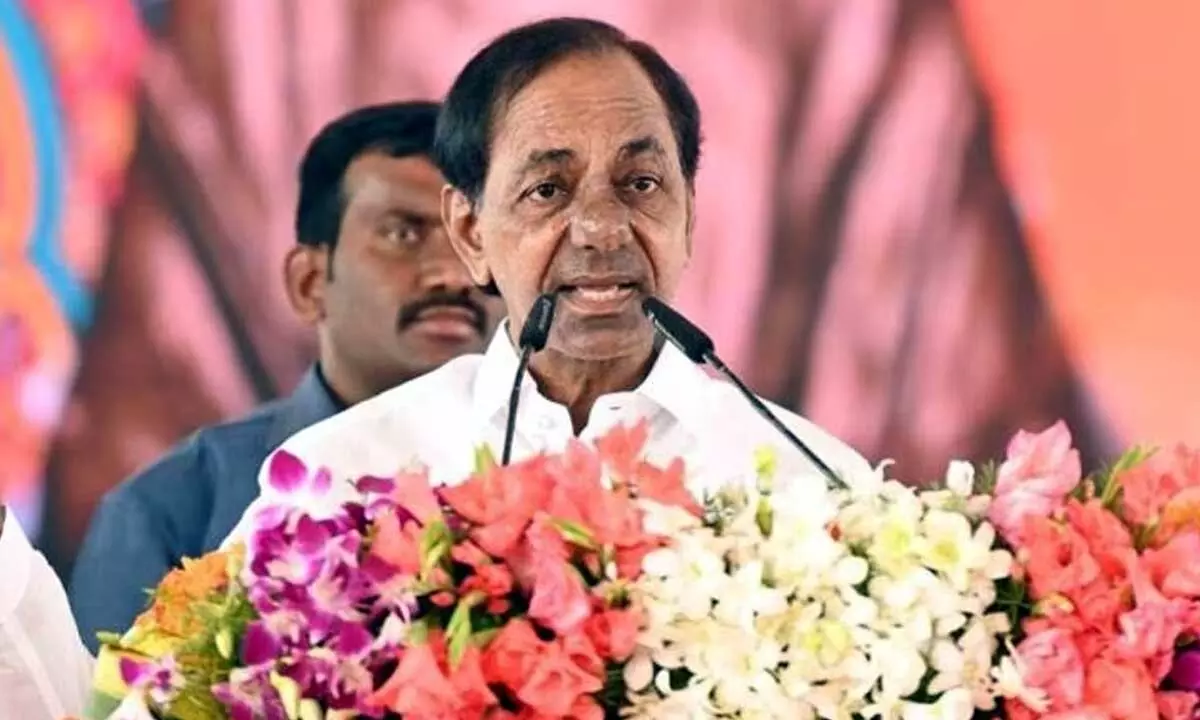 Highlights
"We got only six and half to seven years and the State has seen such progress. This is not possible only with one individual. I saluting the employees," says KCR
Nagarkurnool: Lauding the employees for their dedication in the works assigned to them by the government in various projects, the Telangana Chief Minister K Chandrashekar Rao on Tuesday appealed to the Staff to show the same spirit they had shown during the last nine years as there was more to do.
The Chief Minister was addressing the employees after inaugurating the integrated district collectorate and SP office in Nagarkurnool on Tuesday. This is the 19th district collectorate to be inaugurated and two more were slated to be inaugurated in Gadwall and Mancherial. The chief minister said that the state achieved the progress in just six and half to seven years. "One year was affected by Covid and another one year was by demonetisation. We got only six and half to seven years and the State has seen such progress. This is not possible only with one individual... the officials including chief secretary, the secretaries, DGP, police and others. I am saluting the employees," said Chandrashekar Rao.
Recalling the olden days when there was drought in the region, Chandrashekar Rao said that the Palamur, which was known for migration and pain was now flourishing. He recalled how Prof Jayashankar during a helicopter ride expressed pain that even the forests were also drying up in Telangana. "The only task left now is Palamuru Lift Irrigation, which will be completed... Dharma will win," said Rao. He lauded the services of employees of the Panchayat Raj, Irrigation employees and others.
The Chief Minister said that Telangana was far ahead of other states in many aspects. The factors like increased per capita index, per capita power utilisation, IMR, MMR etc shows growth of Telangana. He credited the success of Kanti Velugu to the dedicated work by the employees. "We could create many brilliant things, there are miles and miles to go. show the same spirit you have shown during the last nine years," said Rao.