Hyderabad: Not anytime soon, IT companies on full-scale operations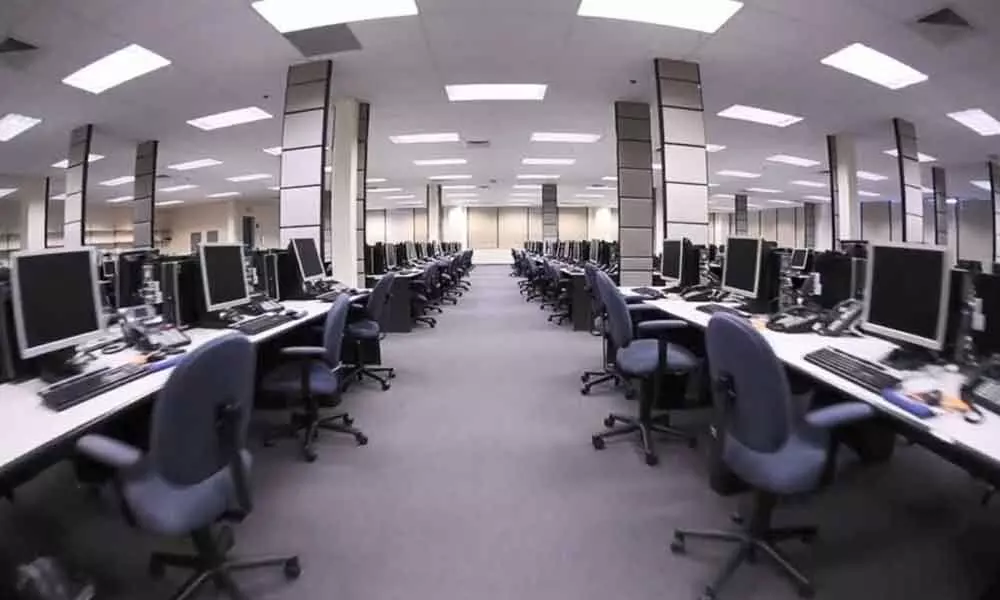 Highlights
They take into account staff's apprehensions; work-from-home turns mutually beneficial
Hyderabad: Even after the government allowed IT companies to operate with 33 per cent workforce, few IT companies were seen functioning in the IT hubs of Hi-Tec City and Gachibowli. Many are adopting wait-and-see approach and are allowing their staff to work from home (WFH). Some companies have already extended work-from-home facility till September.

Companies are worried about apprehensions among the workforce if they allow 100 per cent workforce, which will create several operational challenges such ensuring social distancing in workplaces and continued restrictions on the people's movement and the logistics.
Ranapratap Bojjan, Global Vice-President of Telangana Information Technology Association (TITA), said, "For companies, employees are like assets and they will not risk their health at this moment of time. WFH has been very effective and productive in the last couple of months. Employers will be planning to get back the employees to come and work from the office in a phase wise manner."
It is observed that just around 30 per cent companies opened their offices, strictly following the 33 per cent workforce rule.
Srikanth Baidga, Group Director, Phoenix Group, observed, "Business is the same for the IT industry; there is only a change of place. This flexibility can be enjoyed only by the IT industry. 33% was the initial choice given by the government which we IT heads liked. The IT industry will take some time to come back to the offices probably even after allowing 100 per cent workforce."
"Also, allowing our employees to work from will save expenses on travelling, electricity, Internet, food, etc which will be beneficial for companies in a way. The change of work culture will certainly have an impact on work environment, but by the time the employees really start feeling the difference they will be back in the office."
Society for Cyberabad Security Council (SCSC) in association with Government of Telangana, Cyberabad Police and other industry bodies have released a detailed standard operating procedure (SOP) for all IT companies and IT parks in the city.
Krishna Yedula, General Secretary of SCSC, said, "This SOP will help them to navigate smoothly with step wise procedures in case any employee reports symptoms or declares they came in contact with a positive case through contact tracing."
Do's & Don'ts
♦ Employees staying in containment zones, those who have travelled to Telangana from containment, red or orange zones in other states not allowed into office
♦ Pregnant women, parents with children under age of five, employees with family members above 65 to work from home
♦ All personnel to wear masks in office
♦ Daily temperature checks at entry points
♦ Employees to submit self-declaration of good health. They need to report in case they or their family members test positive or come in contact with an infected patient.
♦ No creches to be allowed to operate on office premises
♦ All companies set up isolation rooms with an independent HVAC (air-conditioning) system and have a supply of protective equipment