Hyderabad: Salons start seeing footfalls dwindle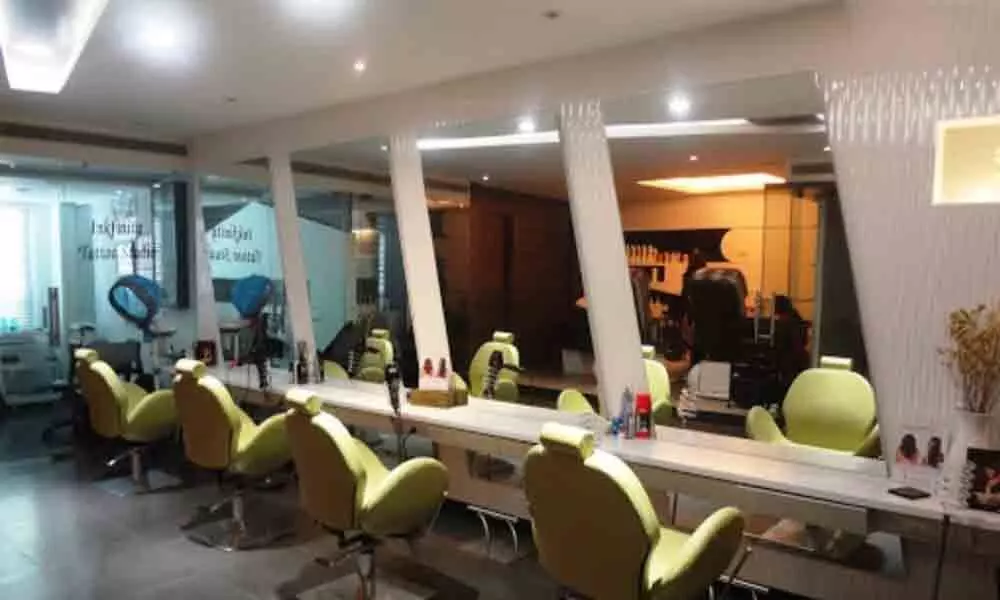 Highlights
Beauticians begin taking extra precautions in view of Covid scare
Hyderabad: Sanitation has always been a number one priority for the beauty parlours or salons. However, since the rise of anxiety among the locals, beauticians are more cautious.

Since the outbreak of coronavirus and the government order to close schools, offices and other places of social gatherings, many of the customers have stopped visiting salons, leaving small business owners and employees clueless about how they will make a living.
B Kalpana, owner of Laurel's Beauty Parlor and Training Center in AS Rao Nagar, said, "Before and after doing any kind of the services that we provide, me and my co-partner makes sure that we wash our hands with hand wash and then do the further services. Now, for the past couple of weeks, we have also been wearing masks and doing the services. The customer whoever comes to the parlor, we give them few drops of sanitizers to sanitise their hands."
Prerna, owner of Sahithi Beauty Parlor in IDA, Jeedimetla, said, "We make sure all the clients, when they come in, they wash their hands. We also sanitise and wipe down all the dryers, the chairs as they are to be used by many people."
Vasanthi, owner of Sai Herbal Beauty Parlor in Punjagutta said, "Earlier, we used to wet wash the floors every alternate day, but now we are cleaning it every day after coming to the parlor and while leaving the parlor. Using gloves is going to be difficult to do facial and pedicure. So we clean our hands with hand wash before and after use."
Sapna Thakur, owner of Sapnas beauty salon in East Anandbagh said, "We sanitise the salon twice a day. We also ask the customers to use the sanitizer at the counter and then enter the salon."
Impact of Coronavirus
The outbreak of coronavirus has affected almost all the business outlets including the salons nationwide. The salons in the city have witnessed a downfall of around 40% of customers visiting their salons.
According to the owners of these salons, the customers either cancel their appointments or come in few numbers. They also added saying that now they are opening the salons after 2 pm.